Software Defined Storage (SDS) solutions are common in the market. Users can easily find a storage solution that addresses their storage requirements. With these SDS data protection, like backup and disaster recovery, comes from other third party service providers.
StoneFly's Software Defined Storage Solution SCVM™ delivers an enterprise-level, highly available and feature-rich storage solution that also provides native data protection – it's a single solution that addresses storage requirements and backup and disaster recovery requirements as well. In other words, SCVM™ is a purpose-built All-in-one solution for IT environments running their workloads on Microsoft Hyper-v or VMware ESX/ESXi hypervisors.
Enterprise IT environments running SCVM™ in their data centers do not need anything else. With SCVM™, enterprise data centers get:
High availability ensuring business continuity
Data Protection for enterprise workloads with On- and Off-site Data protection.
Performance Enhancement delivering business efficiency
Optimized storage utilization rates reducing cost implications
This article explores the capabilities of StoneFly SCVM™ to empower IT environments and greatly improve the management and protection of storage resources running on Microsoft Hyper-V or VMware ESX/ESXi hypervisors.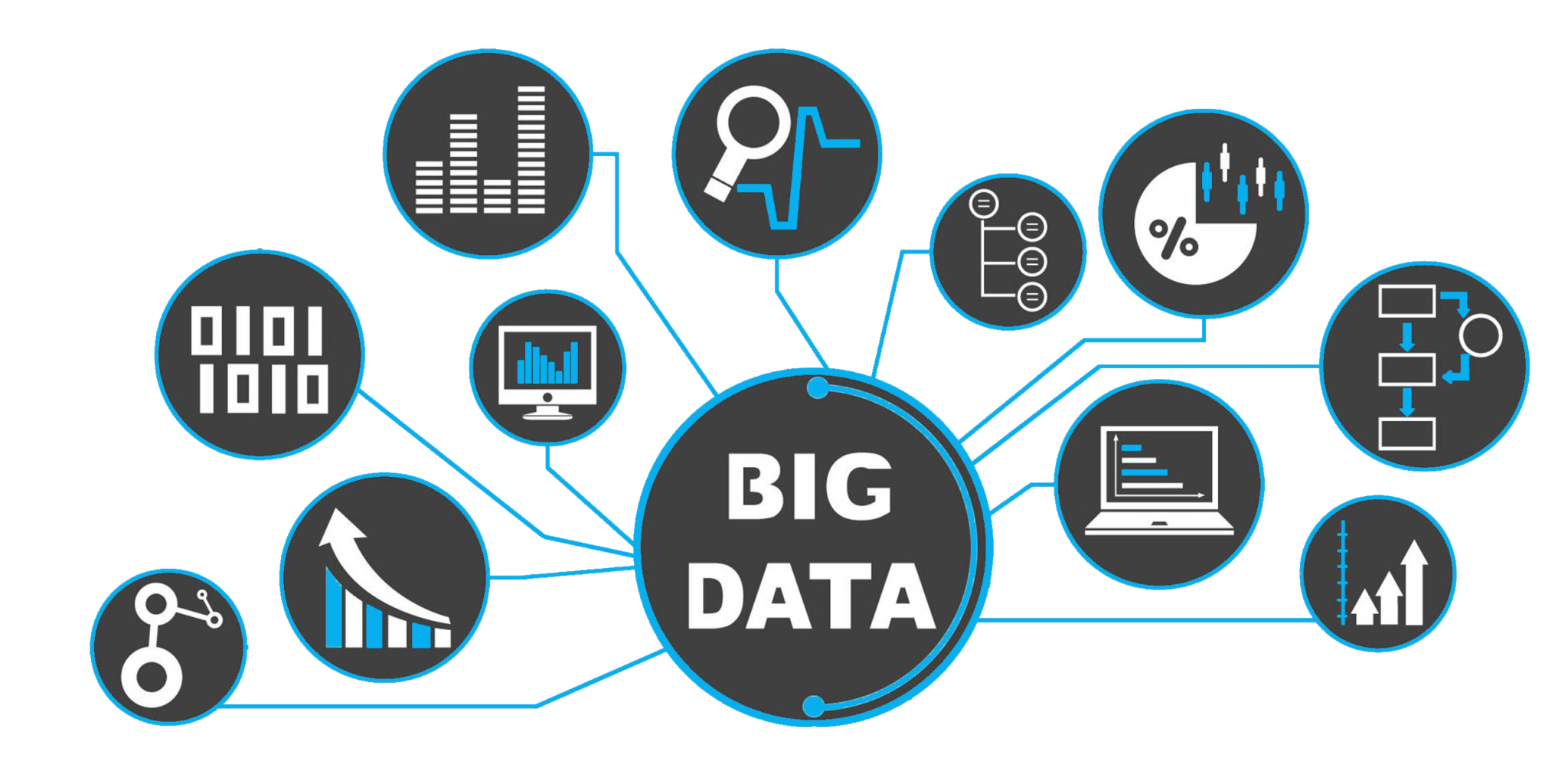 Simplified Data Storage and Reliable Data Security for Microsoft Hyper-V and VMware ESX/ESXi
SCVM™ enables the creation of Network Attached Storage (NAS) volumes and Storage Area Network (SAN) volumes on-premises and in the cloud. SCVM™ facilitates simplified management of local infrastructure and with StoneFly's partnership with Microsoft Azure cloud, AWS (Amazon Web Services) and other public clouds, enterprises can easily deploy their enterprise workloads in the cloud. In order to make the process of storage simpler, SCVM™ offers a single interface to manage all the storage resources. IT administrators can use browsers (Like Google Chrome, Mozilla Firefox etc.) to operate the interface and stay in touch with their storage environments remotely.
To facilitate enterprise IT environments in terms of performance and cost reduction, SCVM™ delivers a number of data services, such as: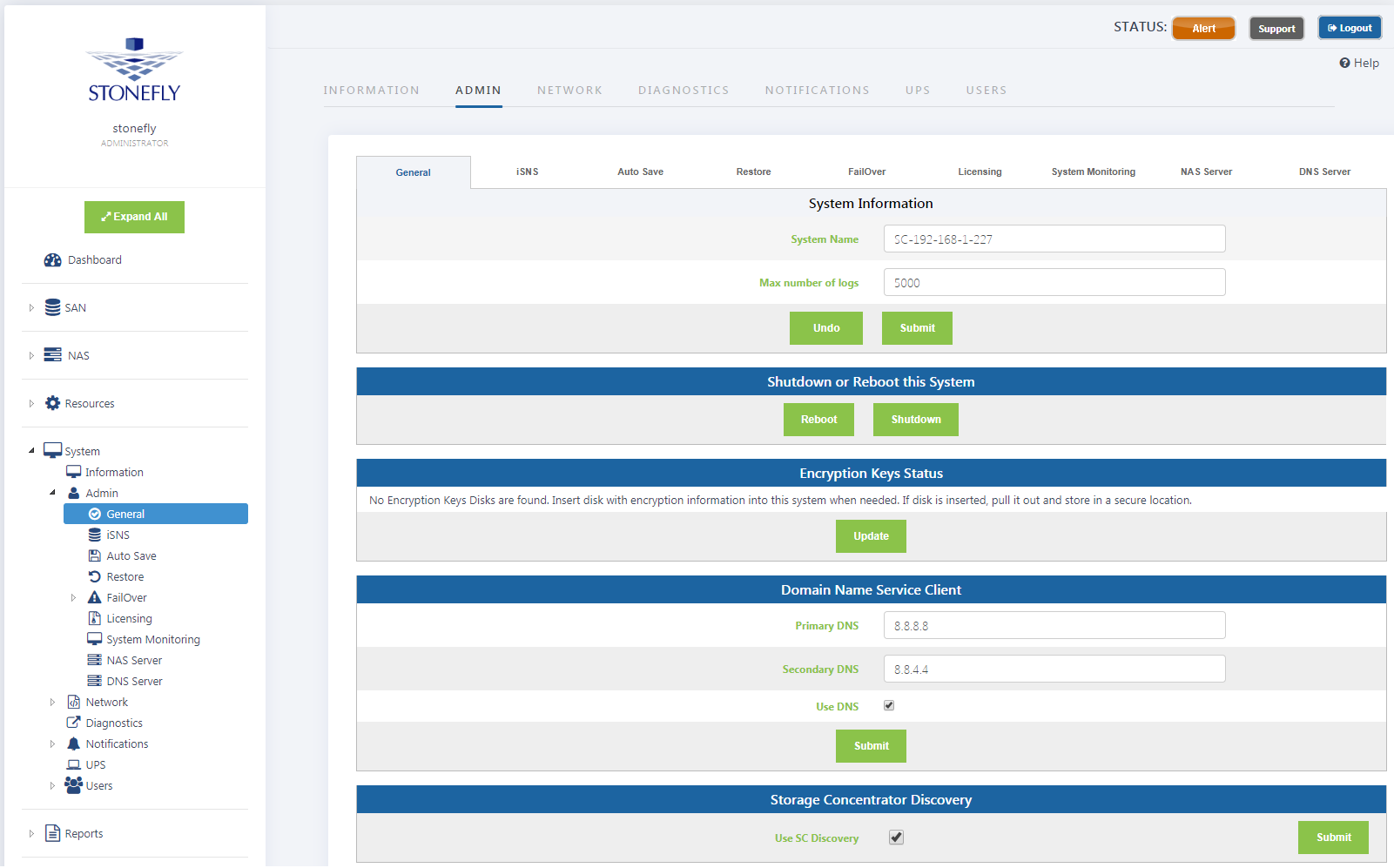 In order to ensure that the enterprise workloads are well protected and accessible only to authorized personnel, StoneFly employs CHAP (Challenge-Handshake Authentication Protocol) and iSNS (Internet Storage Name Service) technology.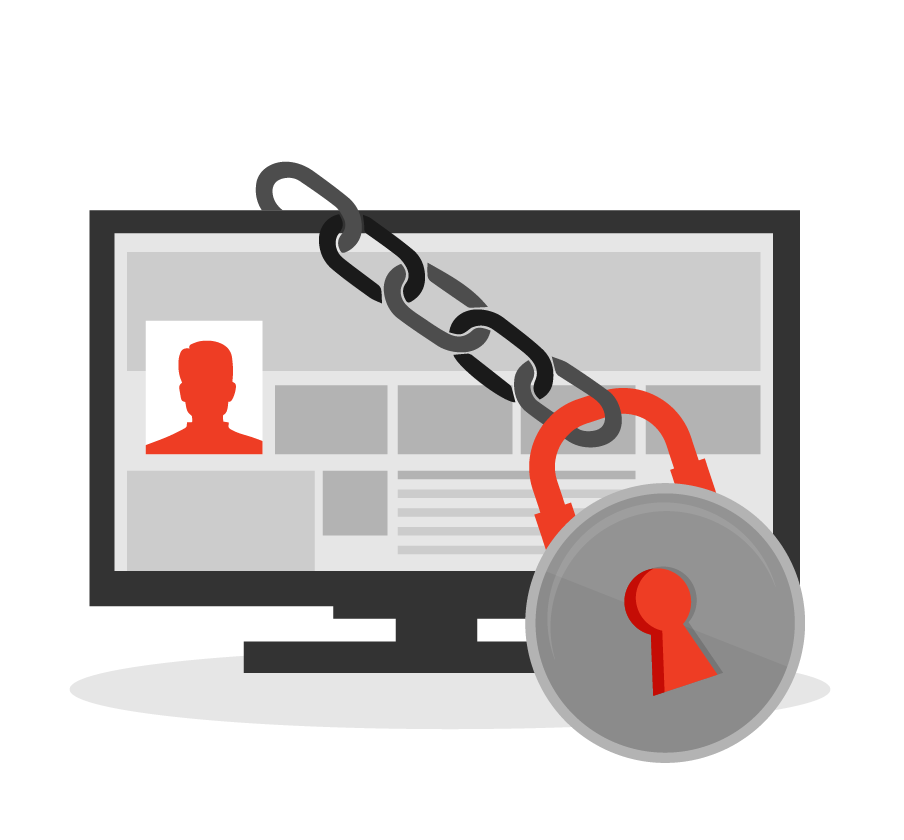 Data Protection – delivering a disruption-free experience to Enterprise IT environments
StoneFly SCVM™ delivers enterprise-level data protection ensuring business continuity for enterprises. SCVM™ offers:
Failover
Synchronous mirroring
Asynchronous mirroring
Snapshot
Failover – Using failovers, enterprise IT environments can make sure that their mission-critical applications and data are always accessible. Failover adds a layer of redundancy to network storage. If a VM (Virtual Machine) fails or a node fails, the workload volume can be moved to the replicated system so that operations continue while the primary system is recovered.
Synchronous mirroring – Synchronous mirroring supplies host-independent mirrored data storage that duplicates production data onto physically separate mirrored target images transparently to users, applications, databases, and host processors.
Synchronous mirroring empowers failover and prevents a critical volume from being a single point of failure. Synchronous mirroring is useful for different applications, such as: backup and restore, archiving, data migration, disaster recovery, content distribution etc.
Asynchronous mirroring – Asynchronous mirroring can be used to replicate data between two or more geographically separate sites. Asynchronous mirroring facilitates offsite replication and is associated with the desire to have a level of disaster recovery in a remote location in the event of a disaster (natural or man-made).
SCVM™ delivers asynchronous mirroring with the ability to identify changes in a volume and periodically move those changes to the dedicated remote site. This is done by combining mirroring and snapshot technologies. Snapshot technology keeps track of the changes in the production volume while the mirroring technology ensures the migration of the changes made to the data to the mirrored image at the remote site.
Snapshot – Snapshot technology creates a virtual, temporary, and perishable point-in-time copies of an active live volume. A snapshot contains an image of the volume at the exact point-in-time that the snapshot was taken. Snapshots can be created nearly instantaneously. The snapshot volume appears to the host as if it was a regular logical volume.
Snapshots persist across reboots and can be mounted, accessed and written to like any other volume. If the original volume is encrypted, the generated snapshot is also encrypted. The primary benefits of snapshots are that they're smaller in size, therefore they consume less storage space and generate low system overhead.
The combination of these features enables SCVM™ to deliver business continuity and effective backup and disaster recovery for enterprise IT environments running their workloads on Microsoft Hyper-v or VMware ESX/ESXi hypervisors.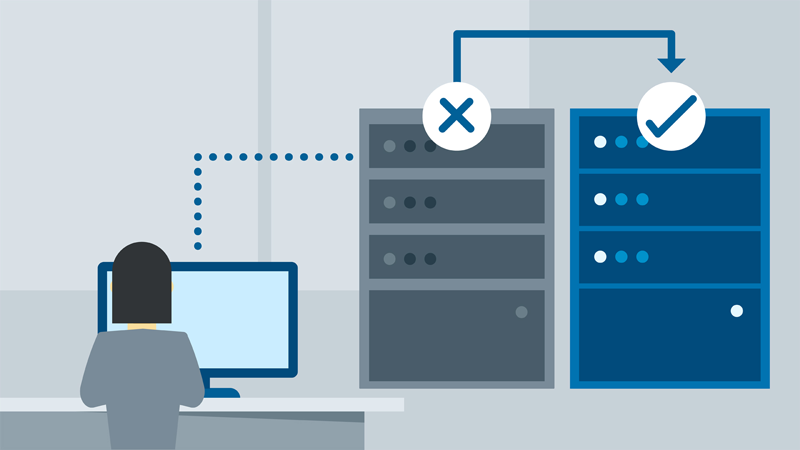 High Availability – with Cluster Configuration for Microsoft Hyper-v and VMware ESX/ESXi
SCVM™ can create failover clusters for both NAS and SAN volumes. The cluster configuration removes the single point of failure within a system and ensures business continuity even if a cluster fails or a hardware malfunction prevents it from functioning. The HA clusters combined with the on- and off-site data protection makes sure that the enterprise IT environment always maintains accessibility to enterprise workloads.
Conclusion – Empower your Enterprise IT environment with StoneFly SCVM™
StoneFly SCVM™ is an All-in-one solution and is the best option for enterprises running their workloads on Microsoft Hyper-V and VMware ESX/ESXi hypervisors. The single SDS delivers storage, backup and disaster recovery to enterprise IT environments.
Enterprises can easily deploy NAS and SAN volumes – both on-premises and in Microsoft Azure or AWS clouds or in any other public cloud that supports S3 and blob storage. SCVM™ provides a simple interface to manage all storage resources and enables remote access to them. With data services like thin provisioning and deduplication, SCVM™ ensures that the cost implications of data storage is reduced while storage utilization rates are optimized.
Apart from the enterprise-level storage services, SCVM™ also enables IT environments to protect their data. With SCVM™, enterprises can setup failover clusters and ensure high availability for their enterprise workloads. SCVM™ offers technologies like asynchronous mirroring, synchronous mirroring and snapshots to facilitate IT environments and prevent data loss and disruption.
With SCVM™ enterprise IT environments can easily setup storage, deploy data protection and do it cost effectively.
Interested about SCVM™? Click here to learn more: Storage Defined Solution – SCVM™
You can also get a free trial for the innovative appliance by clicking here: Get a free trial for SCVM™.