StoneFusion™ MSP Built for Managed IT Services Providers
For Managed Service Providers and Companies with Multiple projects, Departments, and Tenants for On-Premises and multi-cloud storage needs.
Simplify Enterprise Storage Provisioning
Configure multi-tenant Enterprise NAS and SAN (iSCSI, Fibre channel) and Object storage for your clients. It offers a high performance, feature-rich and secure data storage appliance with all the Enterprise access control + data services and tier repositories.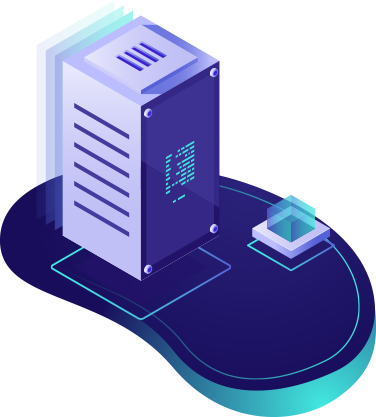 What is StoneFusion MSP?
StoneFusion MSP is an easy-to-use enterprise storage provisioning software which enables users to configure file-level, block-level, or object-level storage for the enterprise use-case. The enterprise storage provisioning solution is built to deliver the full appliance experience to MSP customers or large organization departments without any neighbor noise.
Learn more about the innovative enterprise product in this video with the CEO & Founder of StoneFly Inc. Mo Tahmasebi.
Configure Multi-Tenant On-Premises, Remote, and Cloud Storage Repositories Effortlessly
File-Level Storage
Configure Network Attached Storage (NAS) applianceS  and enable file-level storage for your clients or end users. As a Managed Service Provider, enable simple and hardware-free data storage for the end user.
Block-Level Storage
Create remote block-level high-performance SAN storage repositories and offer end users the ability to run applications and programs on dedicated multi-tenant iSCSI volumes.As a corporate user provide secure access to configured iSCSI volumes for your departments or sell block-level storage as an MSP.
Object-Level Storage
Configure public clouds (like Azure, AWS, etc.) and enable your clients or end users to leverage remote object-level storage without having to translate file-level or block-level data to object-level data. Offer clients and end users the ability to access remote object-level storage repositories as a local storage.
Optimize Data Storage and Offer Enterprise-Grade Data Services
Managed Service Providers can optimize data storage with a number of enterprise-grade data services. Corporate Users can also leverage these data services to enhance storage utilization rates and reduce cost of data storage.

Enhance Data Utilization Rates – with Data Deduplication
Offers clients and end users the ability to reduce data footprints and remove unnecessary copies of data to optimize storage utilization and reduce the cost of data storage.

Faster Storage Provisioning – with
Thin Provisioning
Enable clients and end users to reduce storage-provisioning time and leverage unused storage resources to support applications and workloads.

Availability, Reliability and Scalability – with Erasure Coding
Offer clients and users the ability to ensure high availability and reliability for mission-critical data with erasure coding technology. Objects protected through erasure coding consume less disk space. Thus, enhancing storage efficiency and reducing storage space consumption. .

Data Protection and High Availability for Important Data – with Replication (Synchronous and Asynchronous)
Facilitate clients and end users to setup synchronous or asynchronous replication jobs which create replicas of business data and ensure high availability and accessibility. With synchronous replication users can create replicas in real-time or schedule replication jobs with asynchronous replication to consume bandwidth in a way that does not compromise the much needed bandwidth during work hours.

Go Back in Time & Recover from Data Corruption, Ransomware, etc. – with Image-based Snapshots
Allow your clients and end users to go back in time to a specific data stored state with image-based snapshots. Clients and end users can create image-based snapshots that consume less space and facilitate quicker backup and recovery for mission-critical data.

Deliver Data Security – with Data Encryption
Make sure that data transfers for your clients and end users are protected with advanced encryption technology (AES 256-bit technology, SSL/TLS tunneling).Thus, making it impossible for foreign threats to gain access to mission-critical and sensitive business data.

Streamlined and Automated Data Storage – with Automated Storage Tiering
Provide your clients and end users the ability to setup automated storage tiering policies that move data between storage tiers as per user defined policies. This enables your clients and end users to simplify data management and optimize data storage.

High IOPS and High Performance – with Flash Cache™
Make it easier and efficient to support IOPS intensive workloads for your clients with StoneFly's innovative Flash Cache technology. The technology enables users to speed up data accessibility and usability.This facilitates workloads that process large data volumes and require faster throughput.

Integrate Cloud Storage Tiers – with Cloud Connect
Managed Service Providers and Corporate Users can integrate cloud technology with their data storage solutions using cloud connect services found in StoneFly StoneFusion MSP Edition. StoneFusion MSP Edition enables users to connect to public clouds (Azure, AWS, etc.) and to StoneFly's private cloud.
Become a Managed Service Provider – Sell Feature-Rich File-Level, Block-Level, and Object-Level Multi-Tenant Data Storage.
How does StoneFly StoneFusion for Managed Service Providers (MSPs) Work?
StoneFly StoneFusion for Managed Service Providers is a simple to use software that enables MSPs and large enterprises to dedicate consolidated data storage quotas for their clients or different teams and departments and easily control the storage resources allocated per client.
With a single centralized management console, also called the "parent SCVM",  managed IT services providers can configure numerous multi-tenant "Child SCVMs" for their clients. Corporate users can also leverage this storage architecture to optimize data storage and dedicate multi tenant cloud storage quotas per department.
With the master console or parent SCVM IT administrators can control the data services associated with each "Child SCVM". MSPs and IT administrators can also effortlessly scale up or down storage resources as required by clients or departments.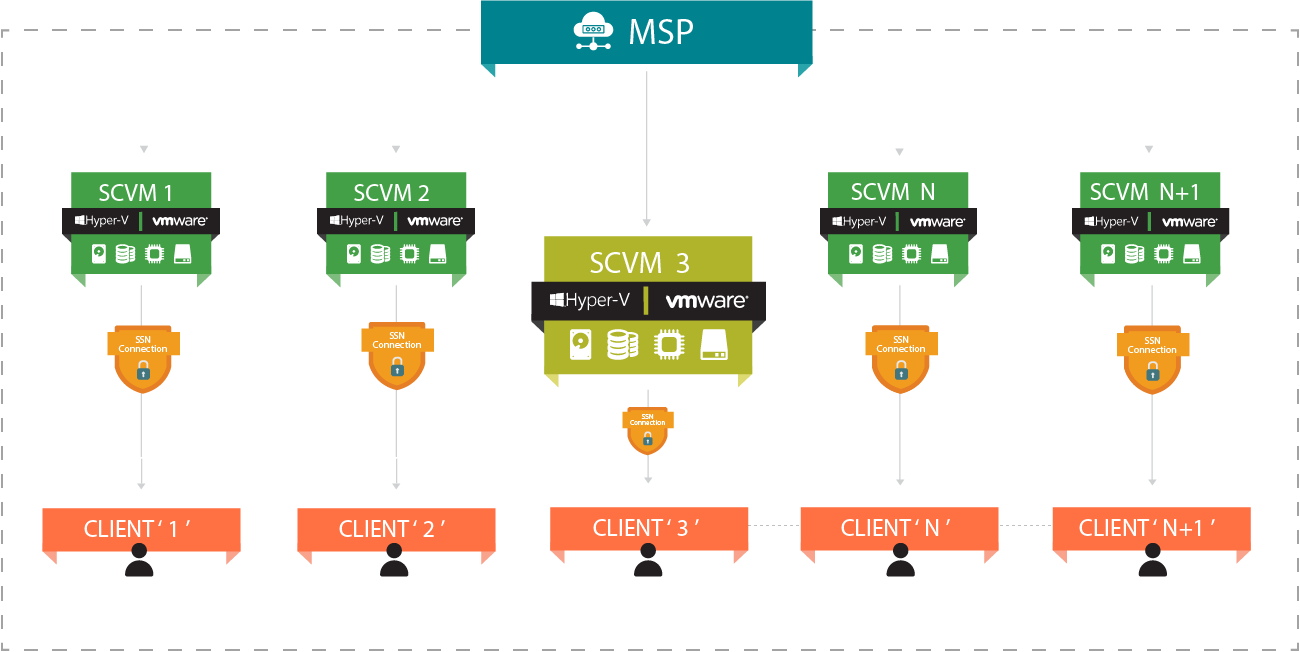 StoneFly data storage solutions for MSPs enable MSPs and Corporate users to effortlessly manage data storage and setup remote storage repositories that deliver secure and high speed data transfers.
StoneFusion™ MSP Demo Video
Use Cases of StoneFly Data Storage Solution for
Managed Service Providers (MSPs)

Remote Data Storage Repositories for Medical Record Storage
The healthcare industry generates a lot of data in the form of patient records and PACS data. StoneFly StoneFusion for MSPs offers remote storage repositories to healthcare service providers. It also provides highly secure and scalable data storage repositories capable of storing continuously growing medical data.
Large healthcare organizations can leverage StoneFly StoneFusion for MSPs to configure child SCVM licenses for each department and dedicate storage quotas. These storage quotas can then be configured to support file-level, block-level and/or object-level data.

Dedicated Remote Storage Repositories for Internet of Things (IoT) Data
Internet of Things (IoT) integration and usage leads to the generation of a lot of data which ends up creating a data lake. StoneFly StoneFusion for MSPs, offers remote storage repositories that can store IoT data and scale up and down as the data increases or decreases in size. Don't worry about the volume of data, the storage repositories are flexible and scale up and scale down without disruption. This optimizes data storage and reduces the cost of data storage.

Scalable and Reliable Storage Option for Retail Businesses
Retail businesses maintain inventories of their stock and information about their products, sales and employees. As the number of products in a retail store increases and the sales figures accumulate over time, the data that needs storage also grows in size.
MSPs can target such retail businesses and offer them a scalable and reliable storage solution with StoneFly StoneFusion for MSPs. By dedicating storage quotas for users, Managed Service Providers can offer disruption free, secure, and reliable storage options that ensure high availability through replication technology, recoverability with snapshots, and security with encryption.
Retail businesses with branch offices and numerous departments can also leverage StoneFly data storage solutions to setup a storage architecture which dedicates storage quotas, simplifies data management, and optimizes data storage.

Highly Available Remote Storage Solution for Schools, Colleges and Universities
Educational institutions can leverage StoneFly StoneFusion for MSPs to setup dedicated storage quotas for each department and configure relevant data services to optimize data storage and ensure high availability for important data.
Managed Service Providers can also offer education institutions remote storage repositories and enable them to leverage enterprise-grade data storage instead of setting up dedicated on-premises data storage infrastructure.
Data services like erasure coding and replication (synchronous and asynchronous) ensure hyper-availability for important data while services like automated storage tiering simplify data management and reduce the overall cost of data storage.
Partner with StoneFly & Deliver Feature-Rich Managed IT Services to your Customers
Why Buy Data Storage from StoneFly?
StoneFly storage solutions have been deployed in all Microsoft Commercial and Government datacenters worldwide.
StoneFly believes in simplifying data storage and delivering Enterprise-Grade storage experience to our customers. StoneFly boasts an established business portfolio with over 2000+ enterprise customers around the globe. Partners such as Microsoft, VMware, Veeam, and Amazon. Customers such as the US Navy, Wells Fargo, and Disney
Our innovative storage technology is capable of facilitating all kinds of storage requirements regardless of the volume of the data.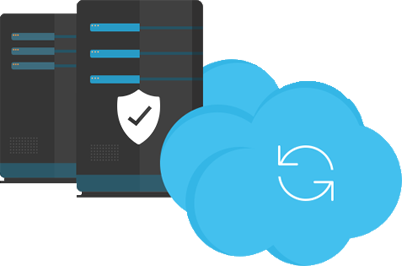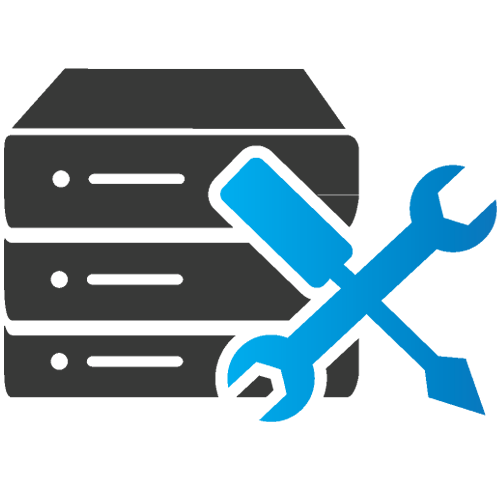 What else can Managed Service Providers Offer with StoneFly's Data Storage Solution?
Backup as a Service (BaaS)
Offer clients and end users storage repositories that can be configured as backup targets for a wide range of backup software. Add backup to your business portfolio and tap into the growing data protection market along with the data storage industry.
Archiving as a Service (AaaS)
With a single centralized management console, effortlessly manage each client and end user storage quota. Also, offer the ability to setup long term data retention to industries like healthcare, finance, construction, consumer products, and more.
StoneFly Solutions for Managed Service Providers is Available As:
Hardware Solution – Turn-Key Complete Storage Solution for MSPs
Acquire StoneFly's highly scalable storage solutions to setup in-house data storage and offer a diverse range of storage options to your customers with customized StoneFly SCVM (for MSPs) licenses.
Corporate users can leverage the storage technology to configure "Child SCVMs" and dedicate, manage and control storage quotas for different departments within the organization.
Software Solution – No Hardware Necessary!
Managed Service Providers (MSPs) can also opt to get a purely software-based storage solution: StoneFly SCVM. With a Master SCVM license, MSPs can create client SCVMs and offer storage to all kinds of industries.
Managed Service Providers can integrate StoneFly SCVM with most mainstream storage infrastructure such as Dell EMC, HPE, and more.
Corporate users can integrate StoneFly virtual storage solution to leverage existing storage media, manage storage resources plus allocate, manage, and control storage quotas easily and efficiently.