CDR365™ – Local & Cloud Backup and Disaster Recovery Software (Hybrid)
The perfect online backup solution that automates data backup to secure cloud storage. The cloud based backup solution combines easy to use interface with a powerful functionality making a disaster recovery plan simple, reliable and affordable.
Simple Pricing: $5 Per Workstation | $13 Per Server | $35 Per 500GB of storage
CDR365 – Cloud Backup Solution for All Kinds of Physical Servers
CDR365 is a user-friendly cloud backup solution that enables users to backup Windows desktop computers and servers, MS SQL servers, Microsoft Exchange, Linux Servers, and macOS to the cloud storage of their choice.
Users can configure cloud based backups in Microsoft Azure, Amazon S3, Amazon Glacier, Google cloud, StoneFly private cloud and other popular clouds.
The cloud disaster recovery solution delivers a variety of backup and restore options and enables users to recover important structured and unstructured forms of data; thus making it a necessary part of a reliable data protection plan.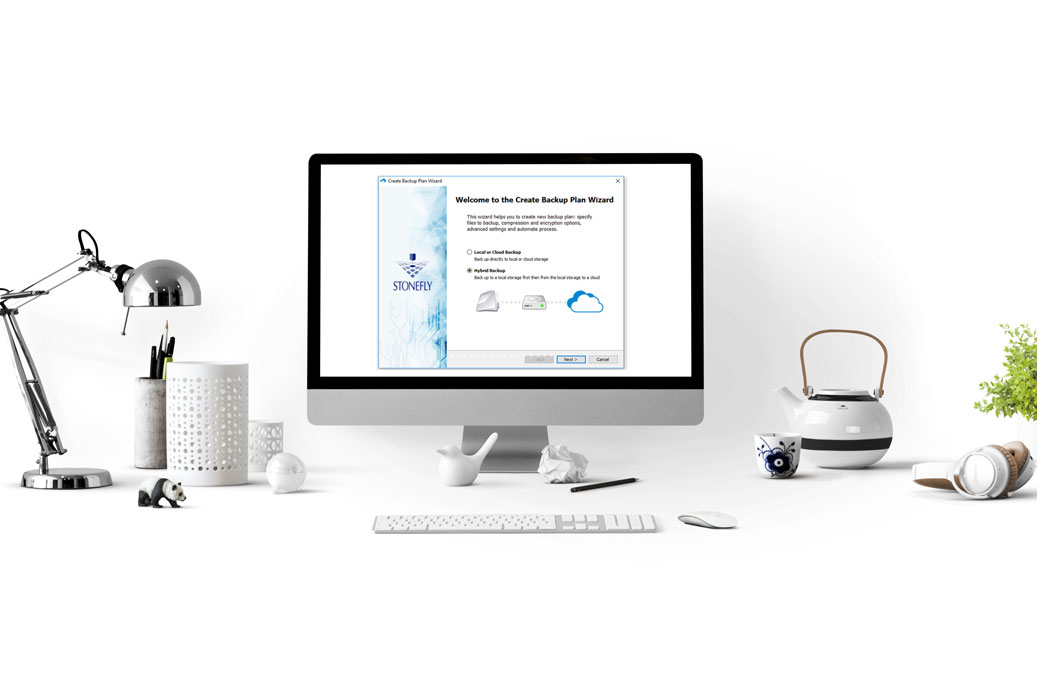 What can you protect with our Cloud Disaster Recovery Solution?


Windows, Windows Servers, Linux & MAC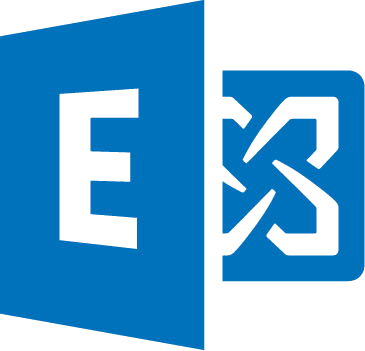 Exchange Server Backup
You can backup and restore the Microsoft exchange servers to the cloud.
Restore to the Cloud VM
CDR365 Cloud backup and disaster recovery allows to deploy Windows Server image from a backup copy image as an Amazon EC2 or Azure VM instance and get your physical or virtual server up and running in the cloud with a few simple steps.
Network Locations Backup
Back up your network locations including network shares, NAS devices, mapped drives, etc.
Retention Policies
Set up retention options to enable automated deletion of outdated data from your storage. Keep only actual versions of your cloud backups.
Scheduling and Real-Time Backup
Setup hourly, daily, weekly, monthly cloud backups or specify your own schedule. Real-Time backup allows to backup files and folders on Windows Server on change or creation.
SQL Server Cloud Backup
StoneFly cloud-based backup and disaster recovery solution provides backup and restore capabilities for Microsoft SQL server data bases which allow users to run full differential or transaction log backup.
Cloud to Local Backup
Automate backup of the cloud data to local storage, external or network drive.
Cloud to Cloud Backup
Back up data from one cloud backup storage location to another. Use multiple cloud backup storage destinations to keep your cloud data backups.
What makes our Cloud-Based Disaster Recovery Unique?
Control & Security
The cloud disaster recovery solution supports eighteen encryption types including the standard AES 128-256 bit and other multiple encryption algorithms. The system secures data on transmission, at rest and complies with HIPAA.
Highly Flexible
Aside from its integration with diverse cloud storages, Our cloud backup solutions supports various platforms, Operating Systems (OSs), and deployment models. It works with popular desktop and server OSs across different versions. Whatever your backup hardware and system are, CDR365 is likely to work.
Centralized Management Console
CDR365 cloud backup solution features centralized management console, Integrates with Network attached storages to protect against accidental deletion and sets up a temporary folder to avoid memory overload.
Features of CDR365 – Cloud Backup and Disaster Recovery Solution

Image/Bare Metal Backup
Block-level volume snapshots are taken and sent directly to the cloud, allowing dissimilar hardware or virtual machine backup and restores.

Continuous Data Protection
CDR365  Cloud backup solutions backs up everything automatically. CDR365 runs as a Windows Service and tracks folders for new or changed files to back them up immediately.

Protection From Ransomware
AES 256 bit encryption along with other algorithms and process to protect against the most advanced malware and ransomware.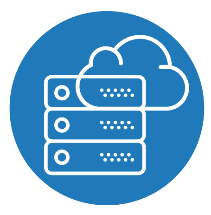 Local & Cloud Backup (Hybrid)
Backup to local storage – USB, external Drive , NAS or cloud storage of your choice. Set up local backup if you want to send only full or subset of your data to the cloud and keep the rest on your local backup storage.

Synthetic Full Backup
Reduce the amount of uploaded data and accelerate full backup creation by reusing the existing data stored in the cloud.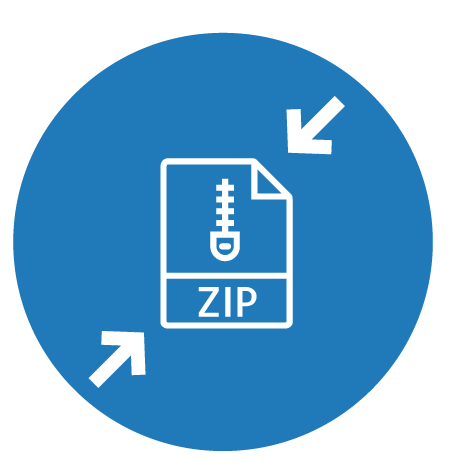 Compression
Reduce data overhead, decrease storage costs, aid bandwidth and accelerate backup completion with optional compression.

Block Level Backup
Backup only changed parts of a file. This lets CDR365 backup your files incrementally.

Email Receipts
Receive confirmation emails when backups are successful or if there is a problem.
Why Trust CDR365 For Your Cloud Backups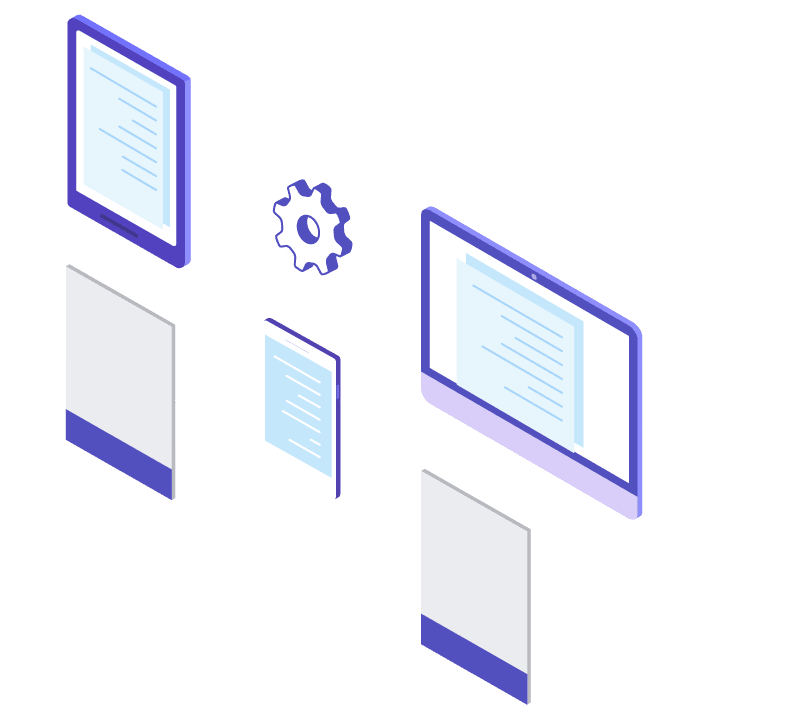 Configure, Set Up & Deploy Your Cloud-Based Disaster Recovery Solution within Minutes
Configure Your Cloud Backup Storage  in Azure Data Centers Worldwide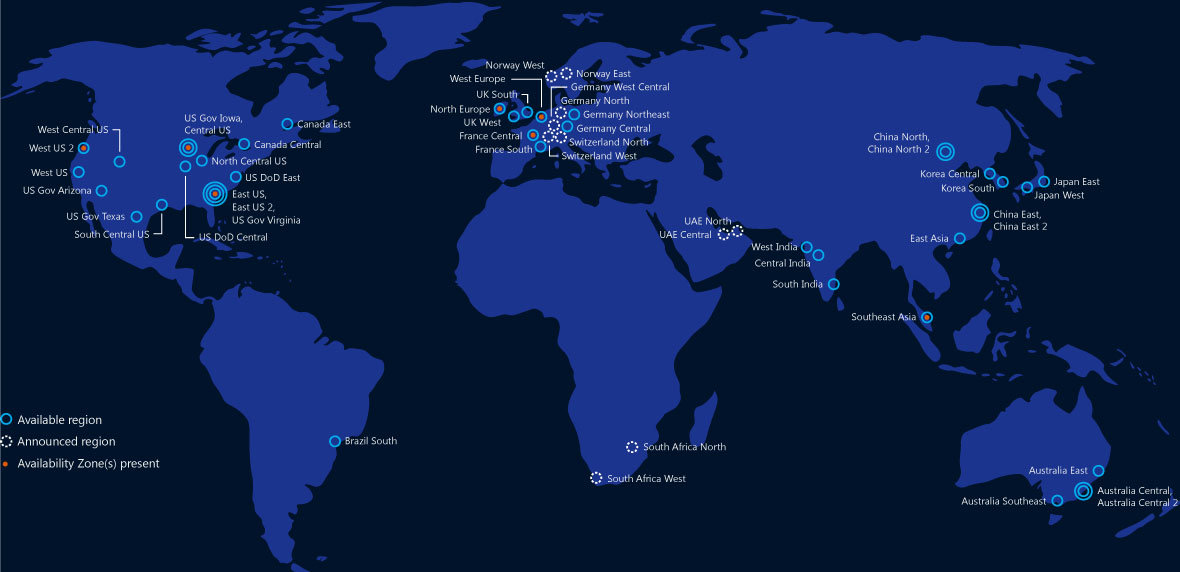 Configure Your Data Backups in Azure Government Data Centers
Trusted By 1183 Federal Government Agencies and 4373+ State And Local Government Agencies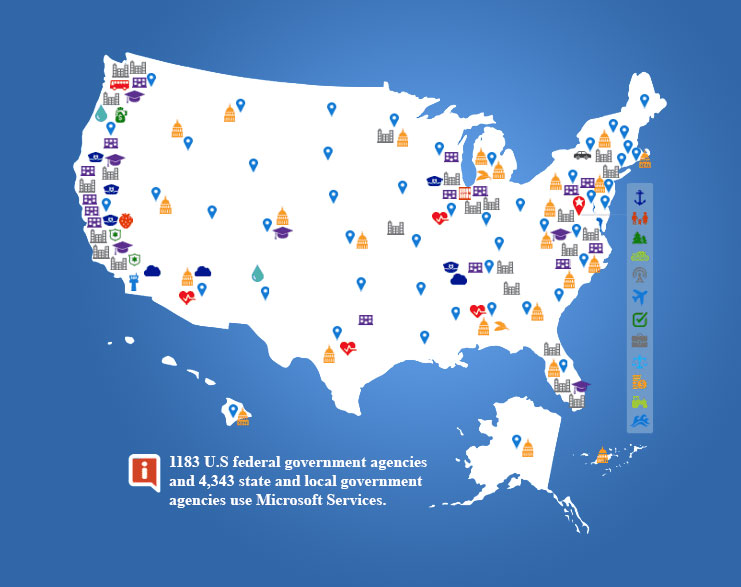 Comply to Industry Regulations with Our Cloud Backup and Disaster Recovery Solution
CDR365 deliver compliance at the platform level, working directly with the customers to maintain rigorous and changing federal, state and local compliance requirements for U.S. Public sector cloud solutions
The adoption of cloud by the U.S. government over the years led to greater security and compliance assessments to keep a secure eye on data. To solve the complex challenges of data security, the U.S. government developed a set of authority standards to make sure cloud services and products could protect federal data appropriately. The "Federal Risk and Authorization Management Program (FedRamp)" has helped organizations to remain in line with the security requirements. The partnership has received enormous appreciation for security and more importantly for Certification and Accreditation or "C&A". StoneFly and Azure have been approved by the Joint Authorization Board or JAB to provide a certified turnkey solution that offers governance, compliance and data protection solutions for customers in both public and private organizations.
Criminal Justice Information Service (CJIS) is a division of the United States Federal Bureau Investigation which was established in February 1992 to provide authorized agencies with a security management structure for protecting, accessing Criminal Justice Information (CJI). Data security is a top priority for CJIS compliance, StoneFly and Azure provide a turnkey solution in tandem with CJIS. Secured and encrypted data in storage and transmission is provided with physical and logical separation to prevent unauthorized access. The partnership has further fulfilled all the requirements including 99.9% of uptime allowing ease of access to important information and services.
HIPAA/HITECH
Health Insurance Portability and Accountability Act (HIPAA) was passed by Congress in 1996 because of the lack of general requirements for protecting health information. A standardized set of security rules have now been in place for over two decades to protect health information in the healthcare industry. StoneFly and Azure have followed on the lines of providing a HIPAA compliant solution which holds the highest integrity in maintaining robust data protection with end-to-end encryption. The partnership provides customers with centralized management to ensure stronger data security. Customers are also provided with readiness in access to critical images for doctors and patients by providing spontaneous disaster recovery features.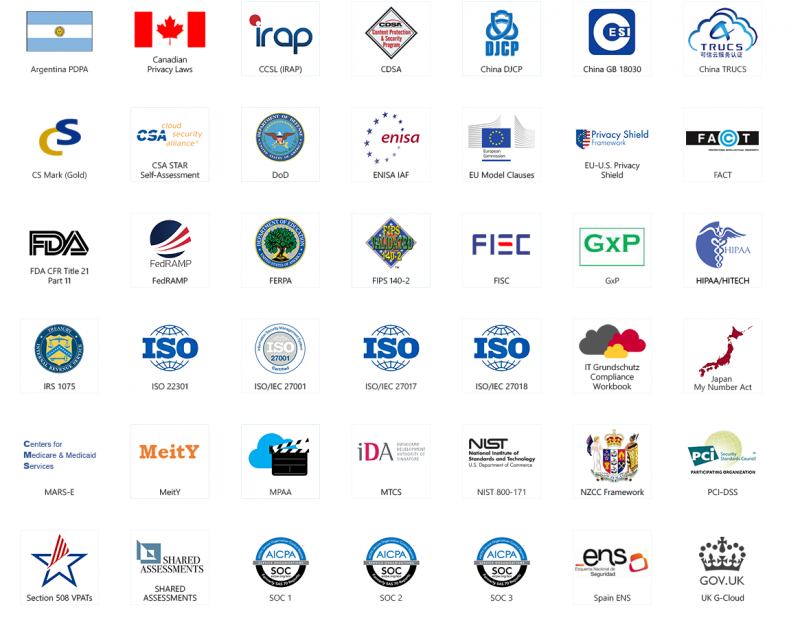 StoneFly CDR365 – Cloud Disaster Recovery Solution Pricing Plans
SILVER
Monthly Plans
$13.00    $5.00
          Server/Month   Workstation/Month
Backup files/images on an unlimited number of computers, external hard drives and NAS devices to the cloud
CUSTOM
Annual Plan/Monthly
Get a Quote
Unlimited Workstations + Unlimited Servers
Backup files/images on an unlimited number of computers, external hard drives and NAS devices to the cloud
Here is How Our Cloud Backup and Disaster Recovery Solution Works
StoneFly CDR365 Powerful & Simple Cloud Backup & Disaster Recovery for the Enterprise
CDR365 is a feature-rich cloud backup and disaster recovery software that supports most mainstream servers and enables access to public cloud service providers like Microsoft Azure cloud. The integration of CDR365 in an IT system enables IT driven businesses to setup cost effective and reliable backups in the cloud and ensure business continuity and high availability for their mission-critical workload volumes.