StoneFly Unified Storage & Server (USS™)
with terabytes to petabytes of storage capacity, high performing networking, & storage processors from the original innovator of the iSCSI protocol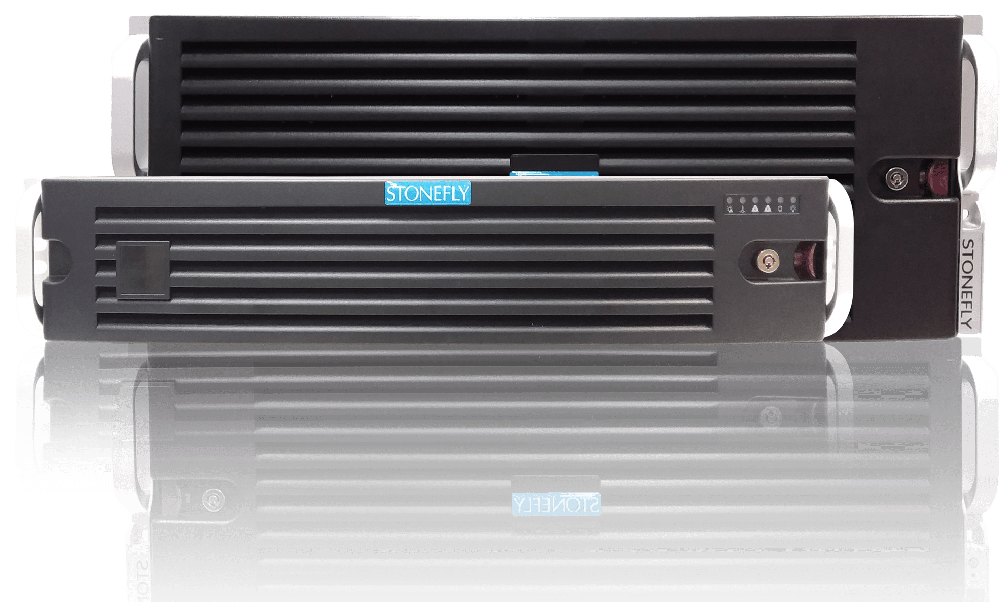 For questions, demos, and more information, fill out this form
WHY BUY STONEFLY HYPERCONVERGED SOLUTION

ADVANCED DATA SECURITY
StoneFly hyperconverged solution secure your business critical workloads using advanced security features such as air-gap, 
immutable storage
, snapshots, encryption, & more.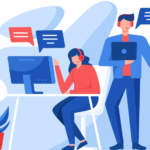 24/7 PREMIUM SUPPORT
Our technical support structure is designed to prevent long waiting queues. Our support staff is available 24/7 to help you with your projects, questions, and provide any training wherever necessary.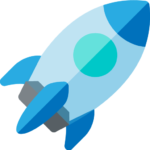 TURNKEY HYPERCONVERGED INFRASTRUCTURE
StoneFly hyperconverged solutions are complete turnkey appliances built, deployed, and tested together to deliver seamless plug & play experience.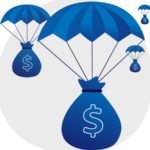 BEST PRICE IN THE MARKET
StoneFly hyperconverged appliances provide enterprise capabilities with integrated features at 50% less than any other alternative in the market.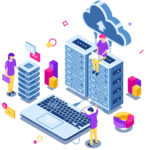 CUSTOM-TO-ORDER APPLIANCES
StoneFly offers flexible design capabilities enabling our customers to custom-build their hyper converged infrastructure as per their requirements and projects.
Supported Hypervisors
StoneFly hyper converged infrastructure have been configured and tested to support most popular hypervisors.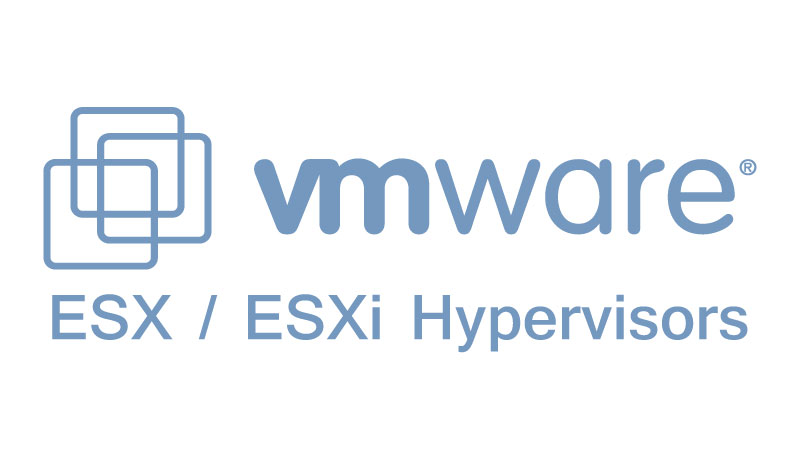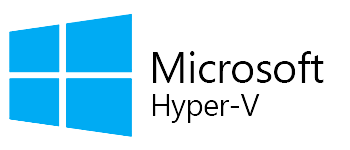 Replace your Datacenter with StoneFly Hyperconverged Solution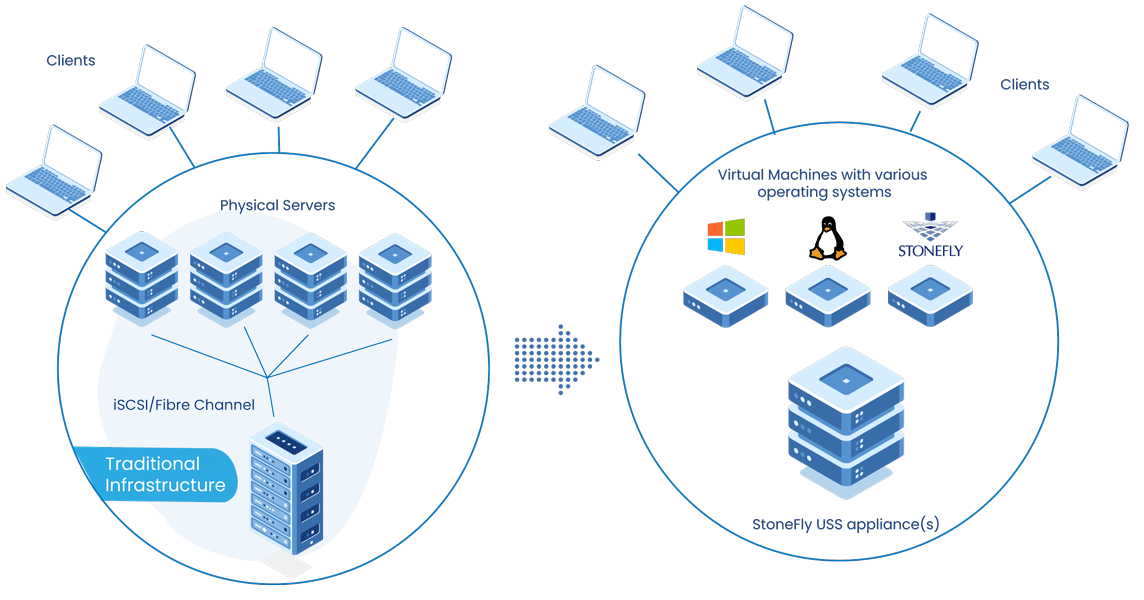 StoneFly hyper converged infrastructure combines compute, storage, and networking in a single, easy-to-manage, scalable, and high performance platform.
StoneFly USS enables you to replace dedicated servers and switches with a consolidated turnkey infrastructure in turn saving money, reducing maintenance overhead, and optimizing DevOps processes seamlessly.
StoneFly Hyperconverged Solution Can be Set up As
Single-node, dual-node shared-nothing, scale out, & high availability (HA).
Available Single-Node Hyperconverged Appliances
The following hardware specifications also apply for dual-node shared nothing hyperconverged cluster appliances, and scale out appliances.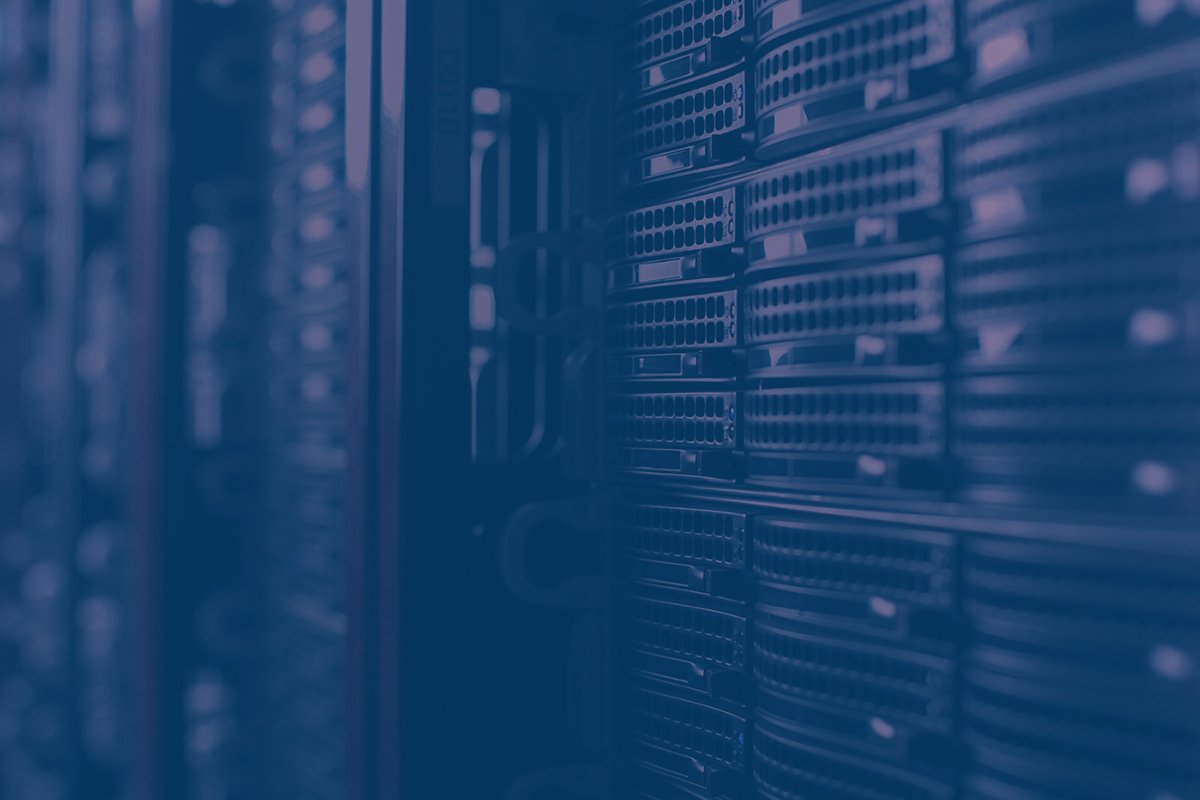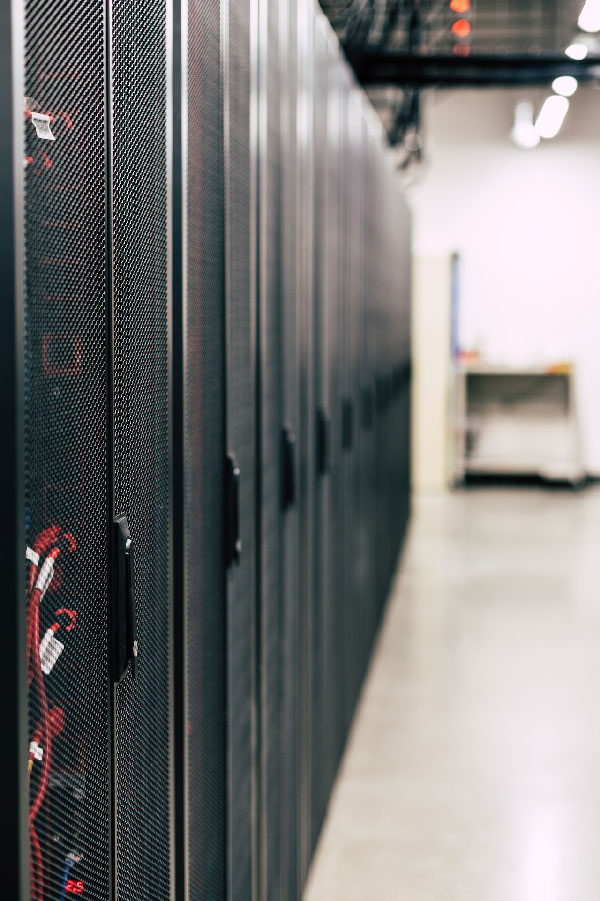 Available High Availability  Hyperconverged Appliances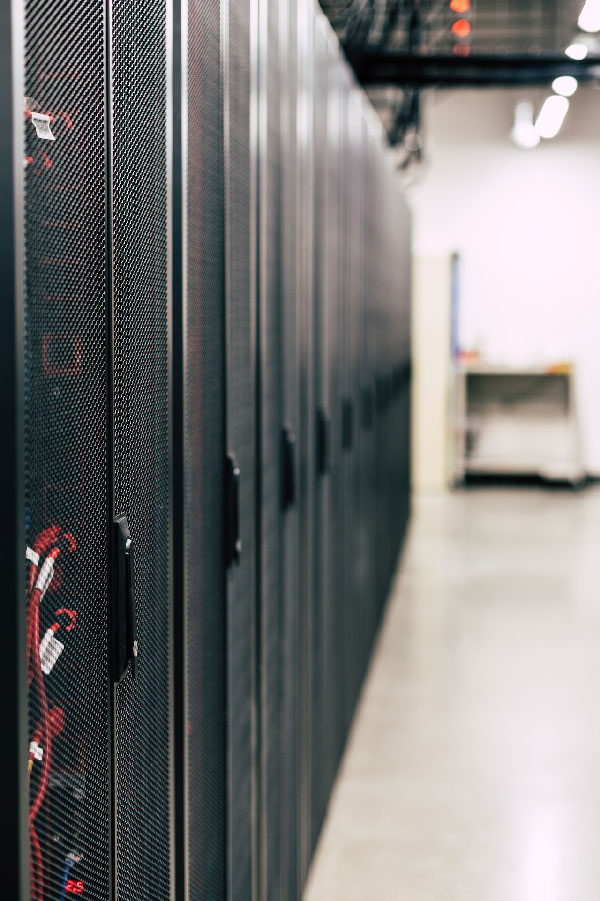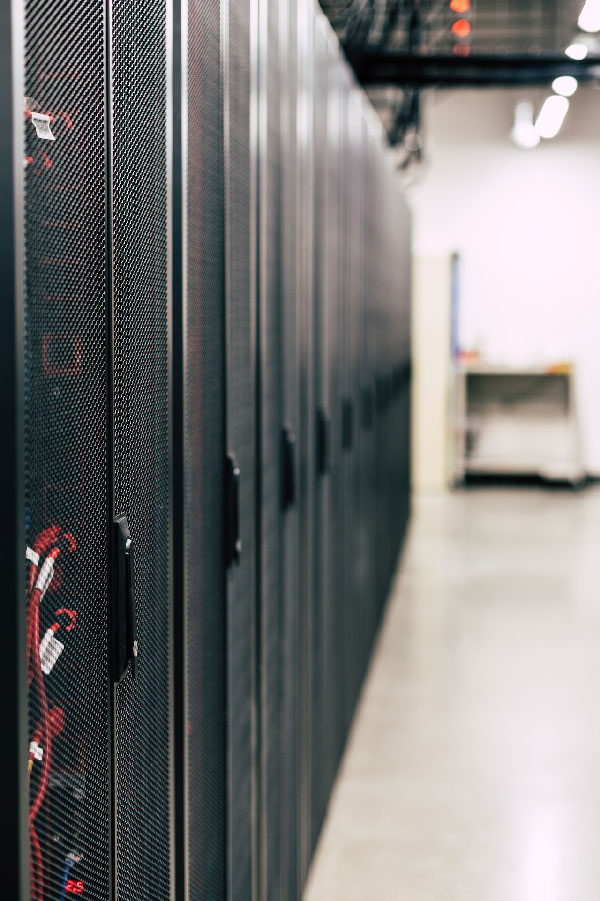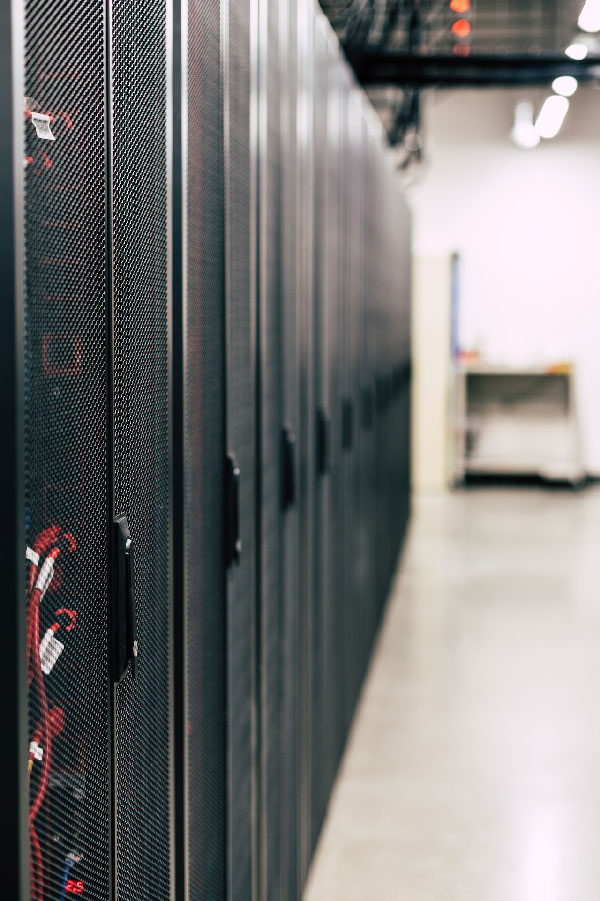 D-Series
Value-tier USS-HA hyperconverged appliances Processor
4/8 Core Intel Xeon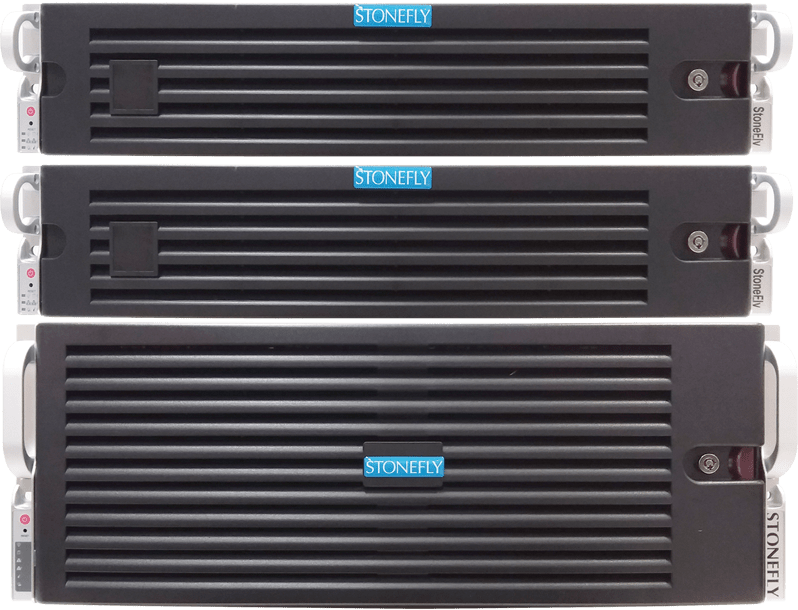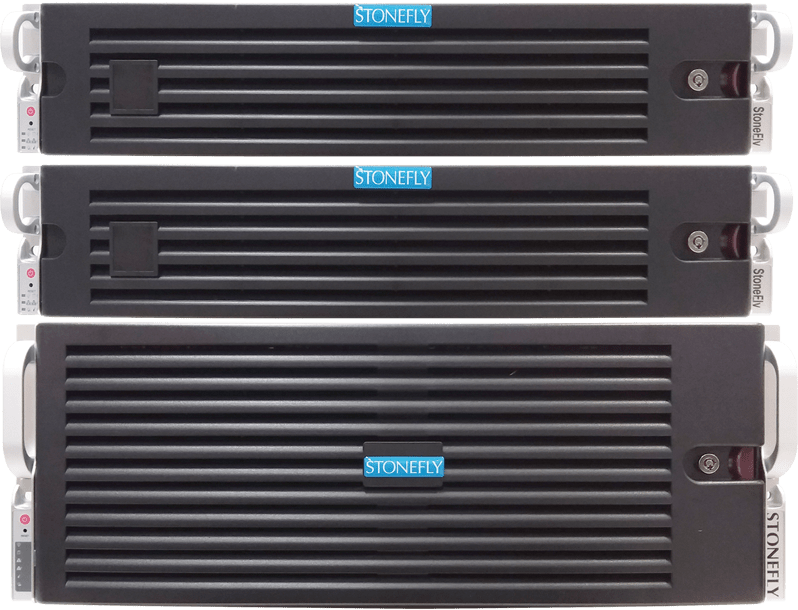 XS-Series
Mid-tier USS-HA hyperconverged appliances Processor
10 to 28 Core Intel Xeon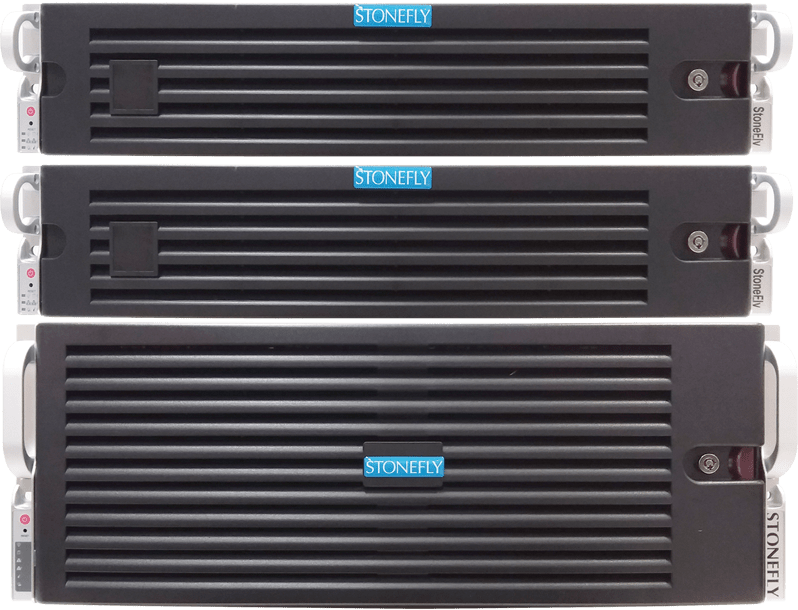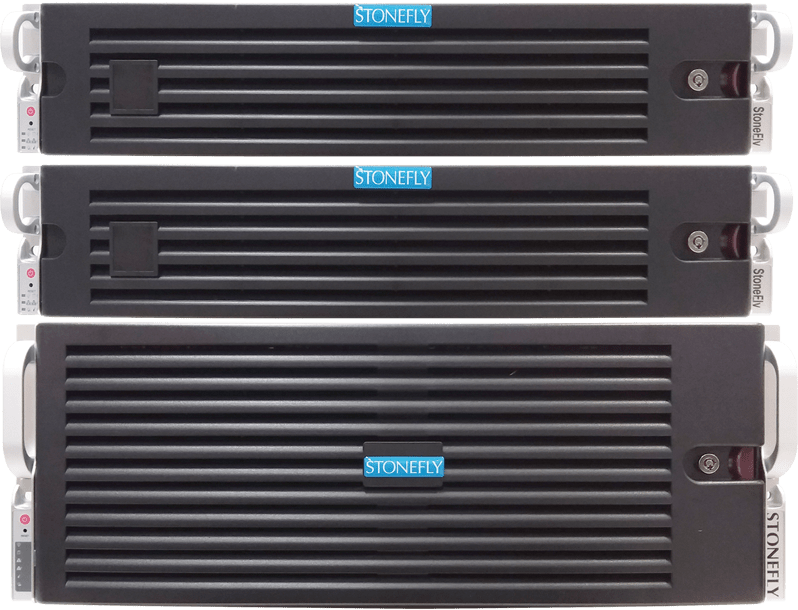 XD-Series
Enterprise-tier USS-HA

XD-Series
Enterprise-tier USS-HA hyperconverged appliances Processor
Dual 10 to 28 Core Intel Xeon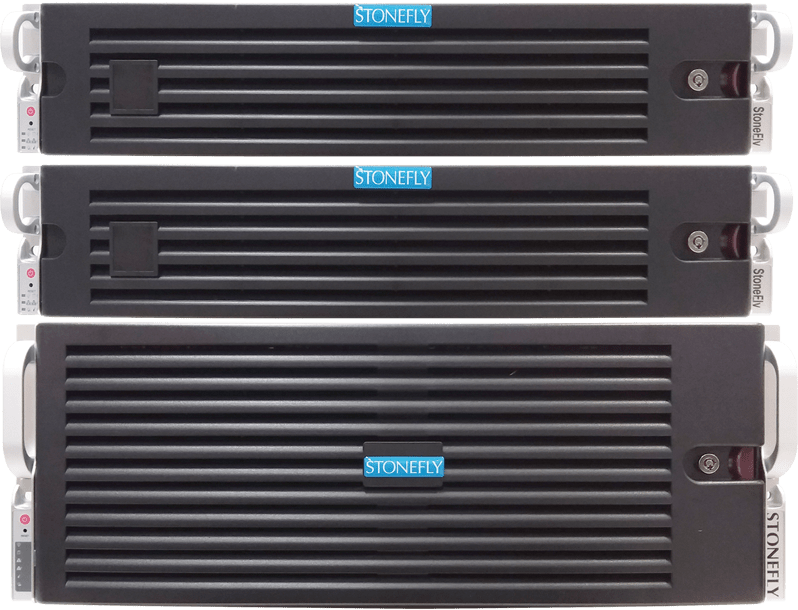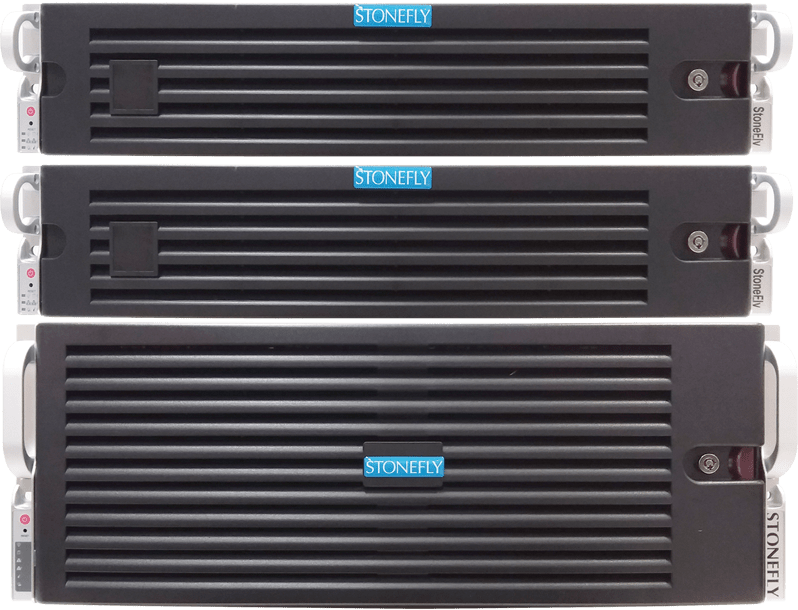 D-Series
Value-tier USS-HA

With StoneFly integrated storage OS (SCVM)
Effortlessly Provision Storage
(S3, Nas, Unified & ISCSI)
StoneFly hyper converged infrastructure comes preconfigured with our patented 8th generation storage virtualization software (SCVM).
SCVM provides seamless storage provisioning, data security, storage optimization, and advanced monitoring capabilities.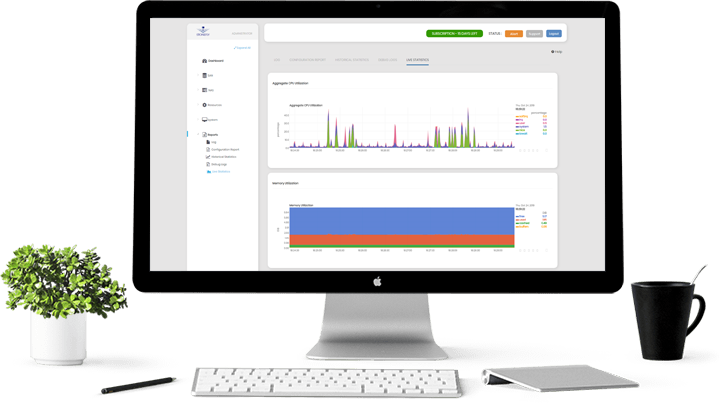 Preinstalled
Storage Optimization Features
Optimize data storage consumption with preinstalled data services to fully utilize available resources, reduce data footprint, and improve total cost of ownership for your hyper converged infrastructure.
Deduplication
Reduce NAS, SAN, & S3 data footprint up to 100x

Automated Storage Tiering
Automate transfers between performance & capacity tiers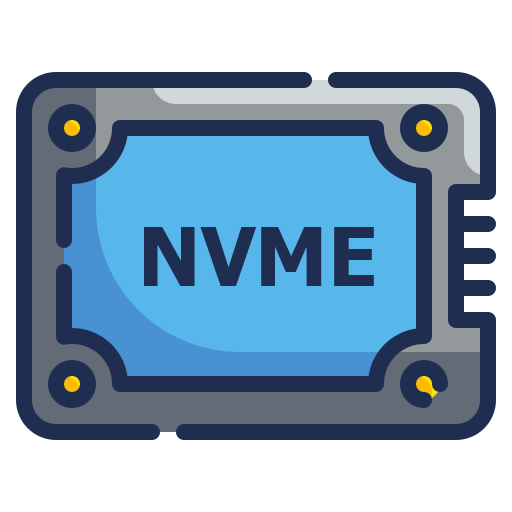 FlashCache™
Set up SSD caching using high speed NVMe SSDs for hot tier workloads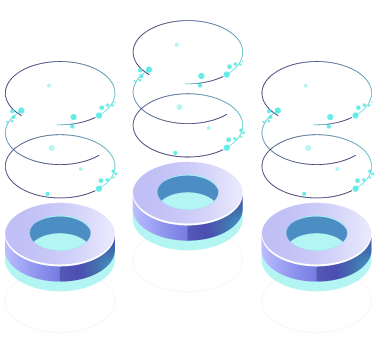 Thin Provisioning
Reclaim unused space & quickly provision resources for new workloads
Built-In Data Protection Features
StoneFly NAS storage devices deliver highly secure & ransomware-proof file storage using the following features:
Air-Gapped Storage
StoneFly SCVM enables users to provision highly secure air-gapped storage repositories. The air-gapped volumes can be deployed as air-gapped repositories and air-gapped controllers.
Air-Gapped Repositories
Store critical workloads, backups, snapshots, and replicas in highly secure isolated and detachable air-gapped repositories.
Air-gapped repositories are detached/offline by default and secure your data from threats like ransomware, cyber-attacks, malware, virus, hackers, and data breaches.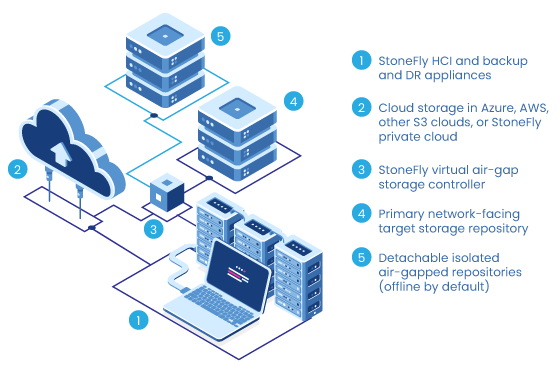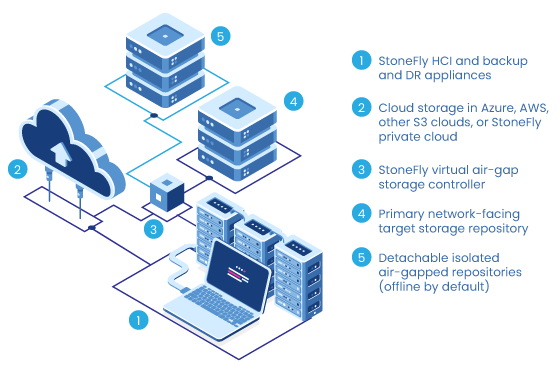 Air-Gapped Controllers
Set up a highly secure & isolated virtual storage environment with two storage controllers and corresponding target storage.
One pair of controller and storage is network-facing and accessible, the second pair is isolated, detached, and air-gapped.
Replication
Set up redundancy and high availability for your business-critical virtual workloads by using multi-site and multi-appliance replication.
StoneFly SCVM provides real-time and scheduled replication services for on-premises to on-premises and on-premises to cloud environments.
Supported Clouds: Microsoft Azure, AWS, StoneFly Private Cloud, & Other S3 Clouds.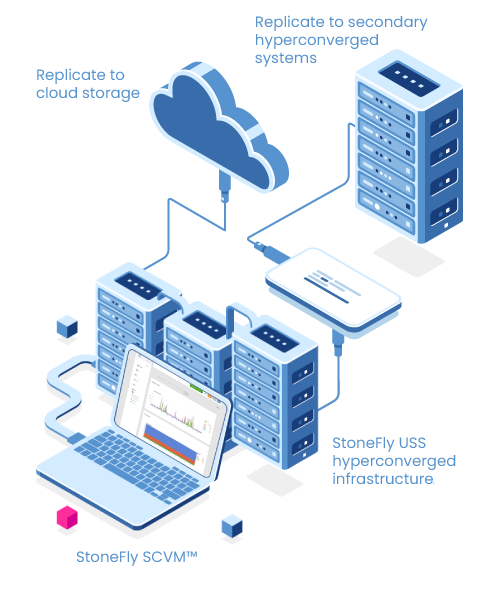 Cloud Connect
Cloud Connect
StoneFly SCVM enables users to map cloud storage directly as a storage pool to the hyperconverged infrastructure for offsite data storage, archiving, and redundancy.
Supported cloud storage include Microsoft Azure, AWS cloud, StoneFly private cloud, & other S3 clouds.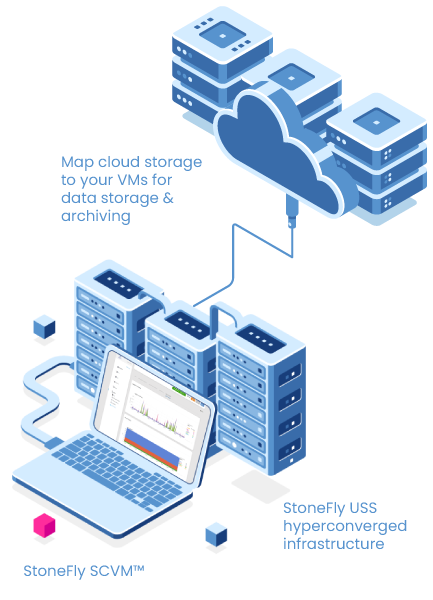 Looking to compare StoneFly USS with other HCI appliances?
Trusted by Market Leaders Worldwide
US Navy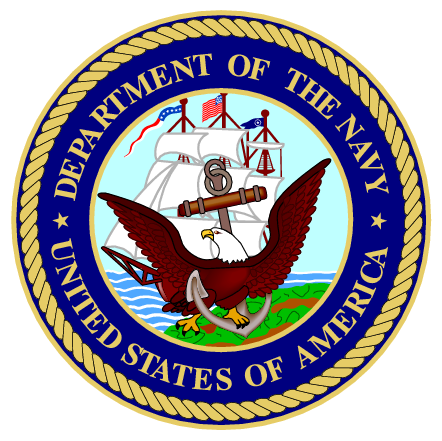 Disney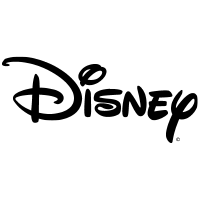 Kohler

Drury Hotels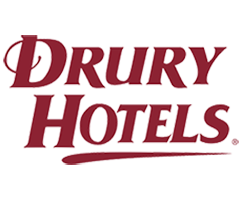 US Defense Intelligence Agency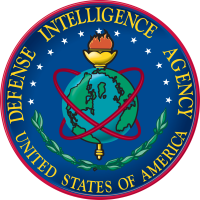 Dept. of justice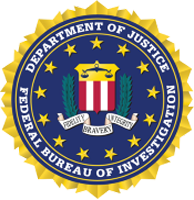 Dept. of the Navy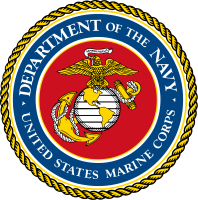 Dept. of Homeland Security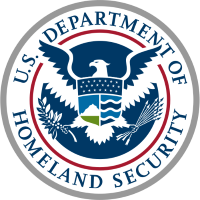 Dept. of Veterans Affairs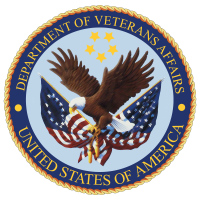 Coast Guard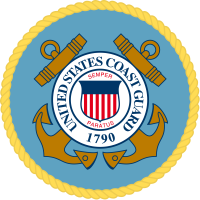 Defense Information Systems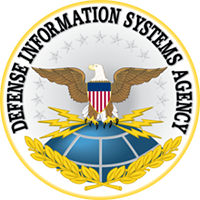 New Britain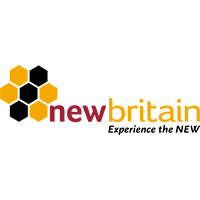 Golf Resort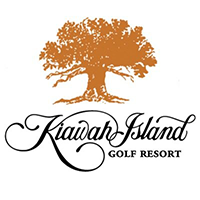 Boenker group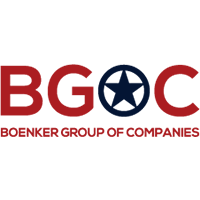 Peoples bank Alabama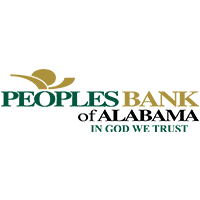 Zones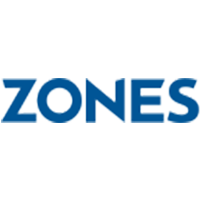 SAE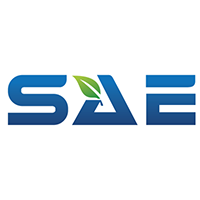 Computex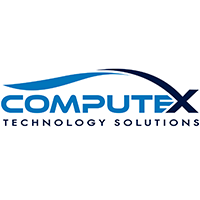 Wallace Community College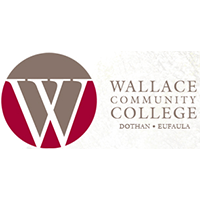 City of Pacifica