This article is the second article meant to guide you through the process of setting up and configuring Veeam cloud connect for the enterprise virtual machine (VM) in the Microsoft Azure Portal. The
first article
went through the process of creation, setting and purchase of the VM. This article will go through the process of configuring the VM.
So if you haven't read the first article, then we recommend you do so.
Configure Network Interfaces
Click on the VM, then click the "All settings" tab. This will display a menu to your right, find and click the "Network Interfaces" from the list.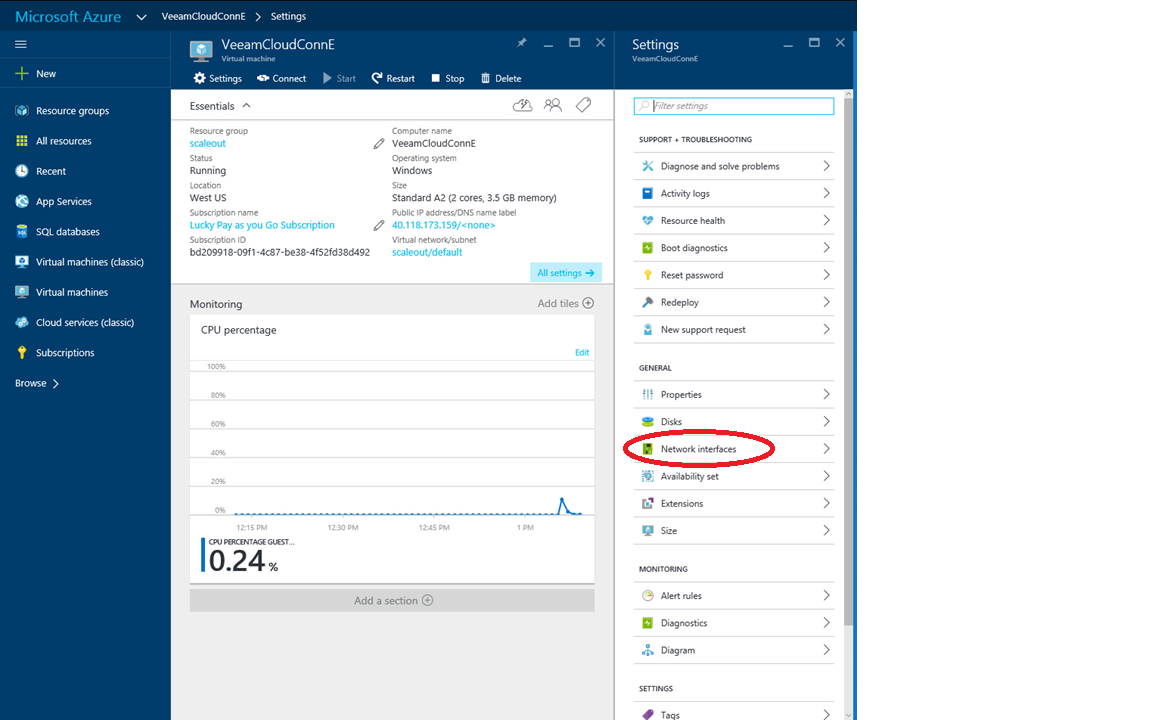 This will open a page with your VM and its IP address.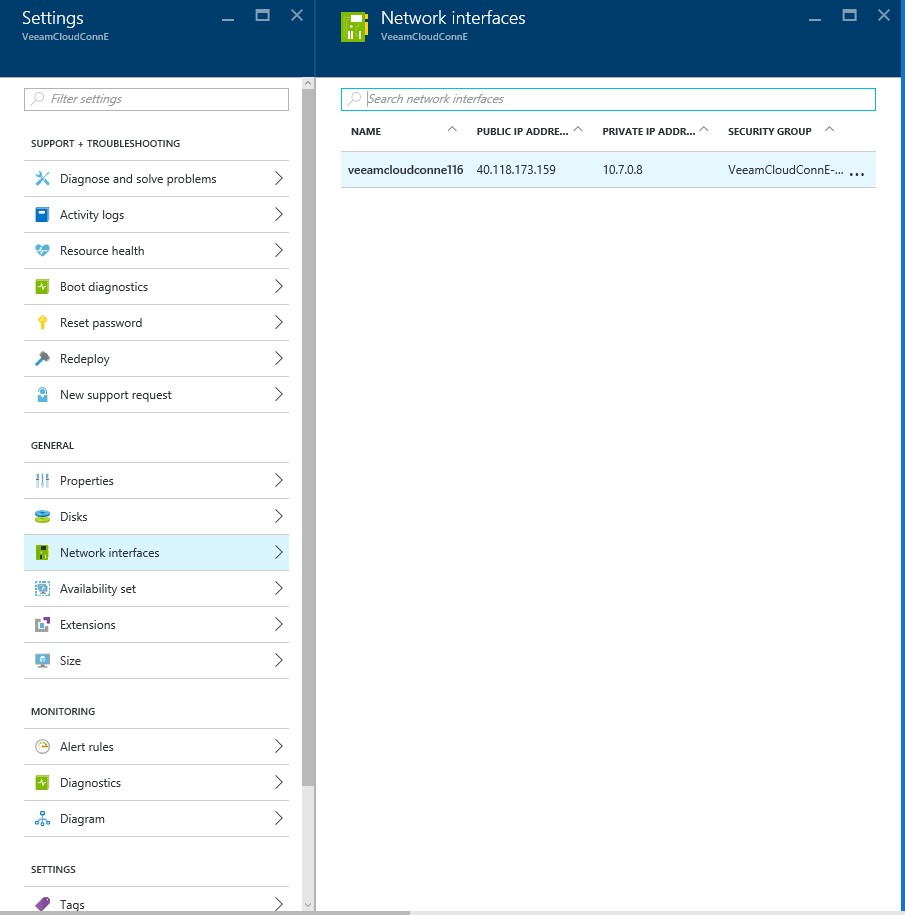 Click on the VM and it will open another window.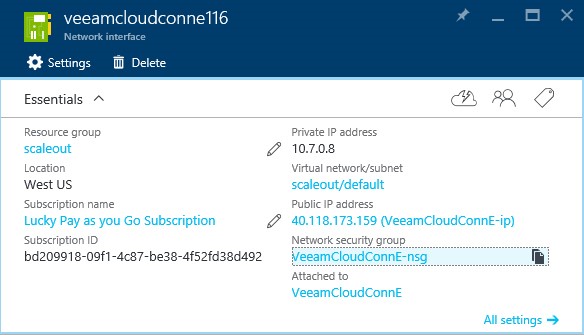 In this window, click on the "Network Security Group" box. Doing so will enable you to set your firewall settings.
Configuring Firewall Settings
After clicking the "Network Security Group" box, you will be led to another list.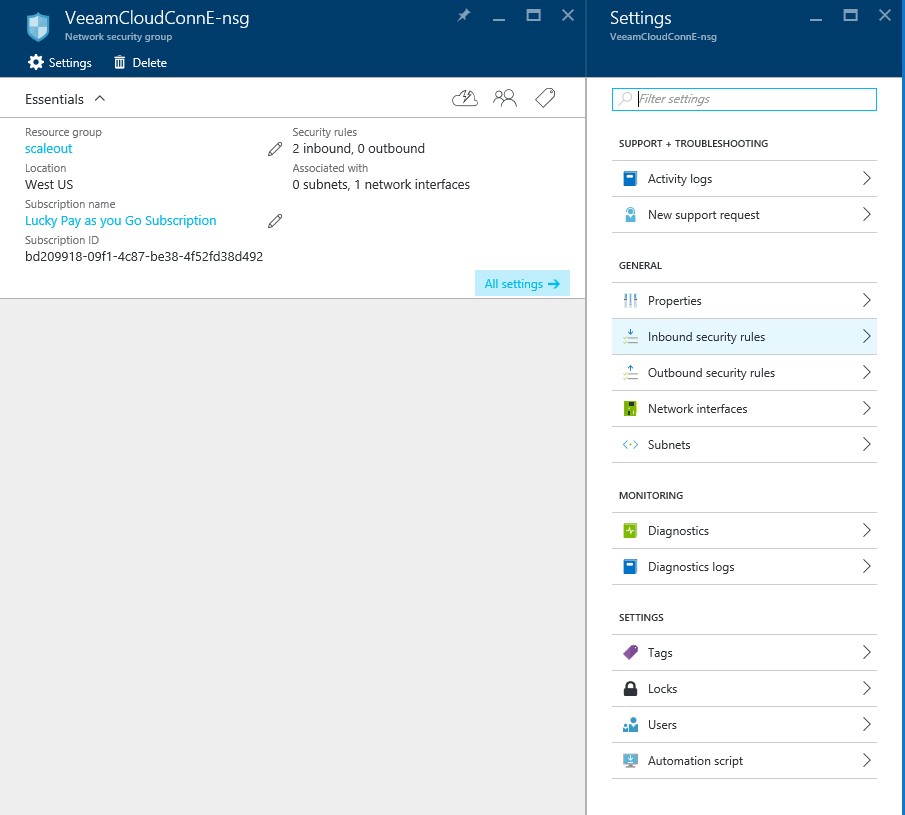 Find and click the "Inbound Security Rules" so you can access the panel which will let you add firewall settings.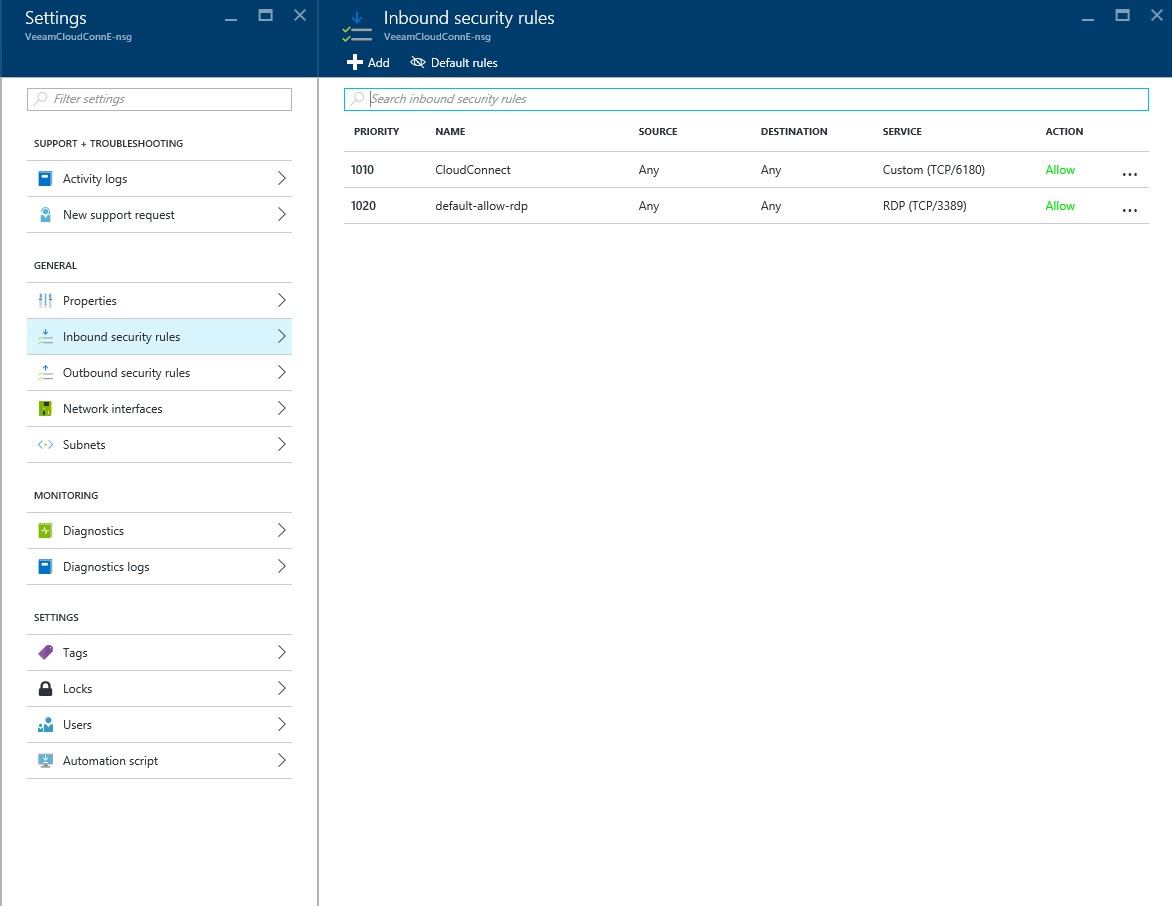 Click the "Add" button at the top to configure the firewall settings. Once you have the firewall page open, you will need to configure a firewall rule for each of the specified ports in the Veeam Cloud Connect Deployment guide.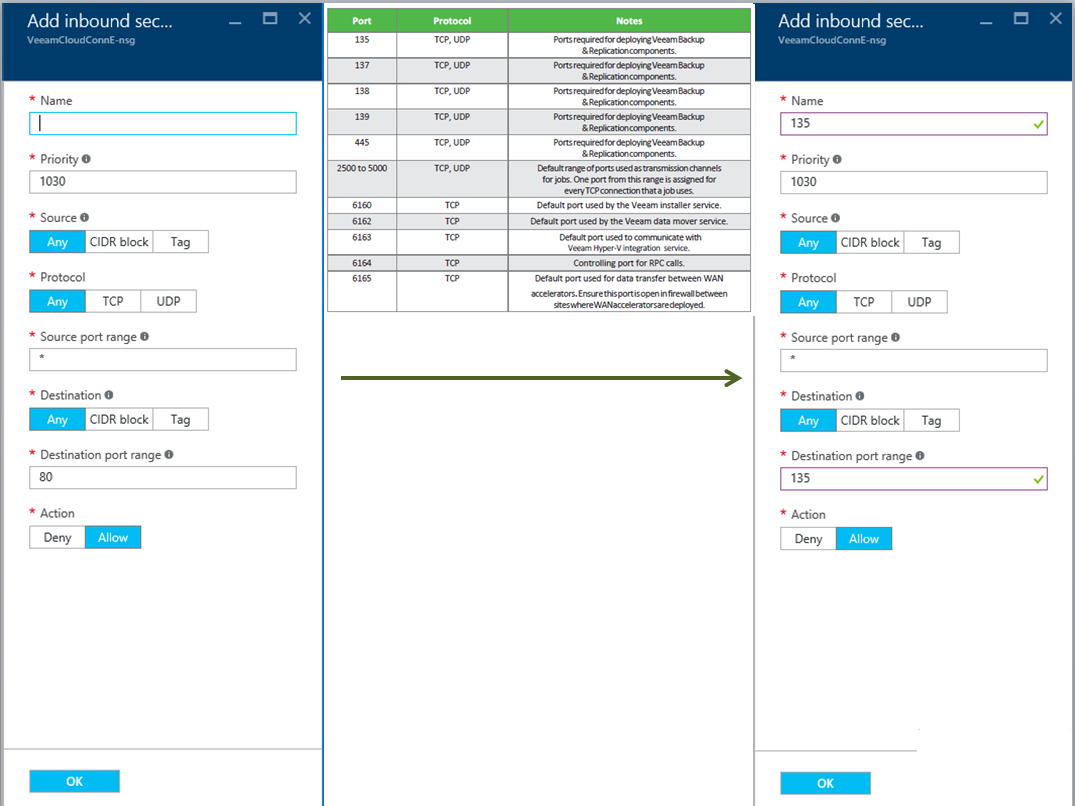 After completion, the fully configured firewall will look like this: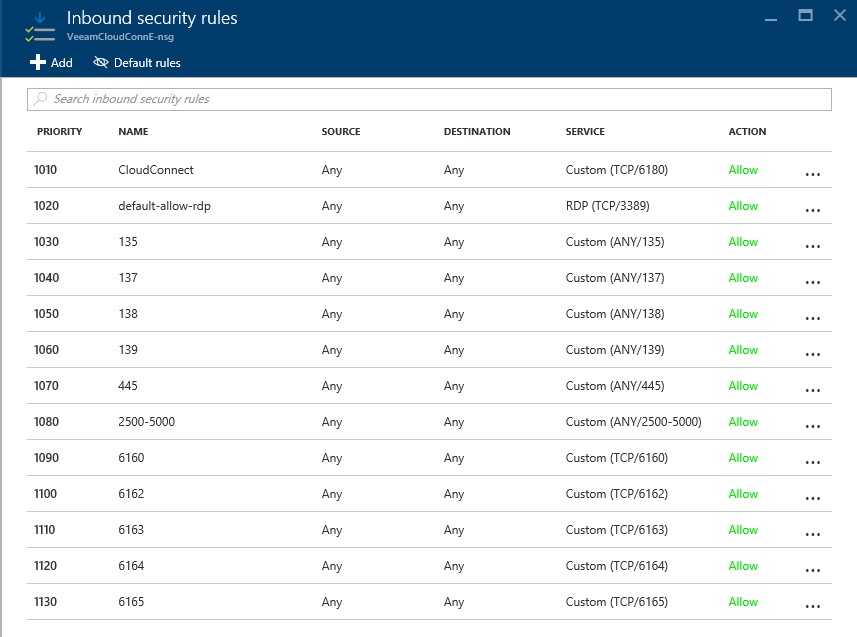 Customize DNS Name Label
The public IP address of your VM in Azure is set by DHCP. This implies that your VM's IP address can automatically change whenever the VM is stopped and later started; for instance, in the case of maintenance. This is why it's highly recommended to customize your DNS name label so the Veeam backup repository doesn't have to be reconfigured every time the IP address is automatically changed.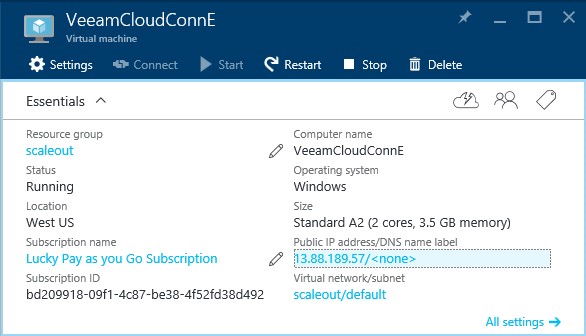 You can make the change by clicking the VM and then clicking the Public IP address/DNS name label. Then click the "All settings button" and make the list appear to the right of the window. In this list, find the "Configuration" tab and click on it.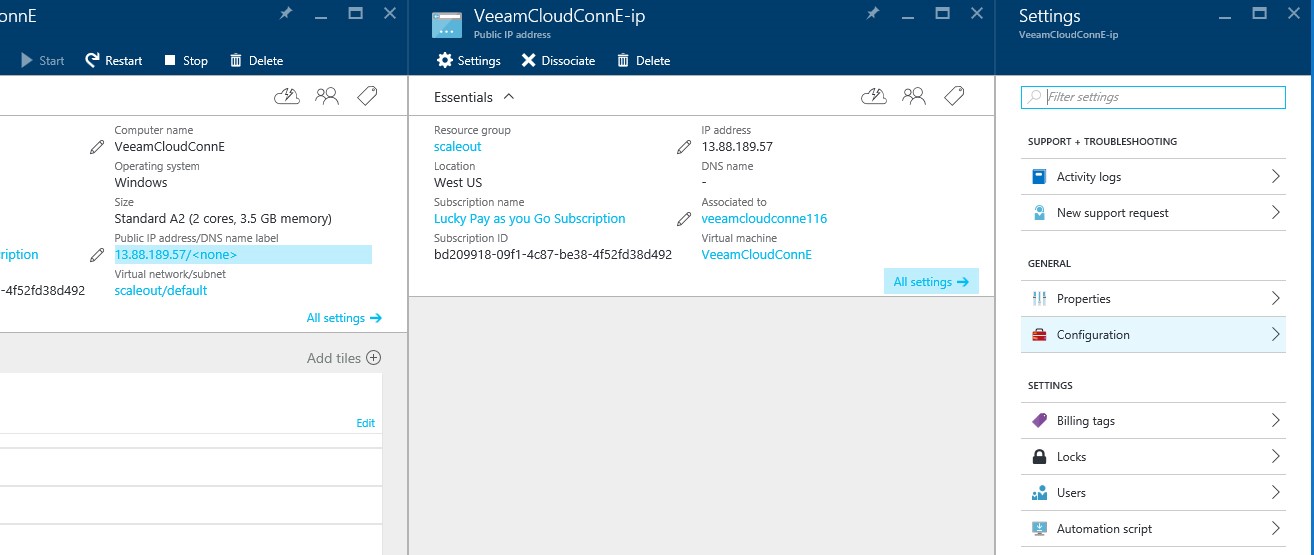 This will open the configuration window, here you can set the customized DNS name label.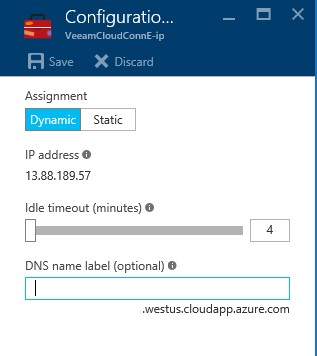 This concludes the guide, by doing these steps you can setup your
Veeam cloud connect
for the enterprise in the Azure portal. If you still have any queries or questions, feel free to
contact our experts and professionals
.