If you're in charge of your company's IT, you'll know that data is your most important asset. To ensure your data remains protected, you should always make three backup copies – using two types of storage media and one copy off-site in the cloud. It's the only way of keeping your business data completely bulletproof.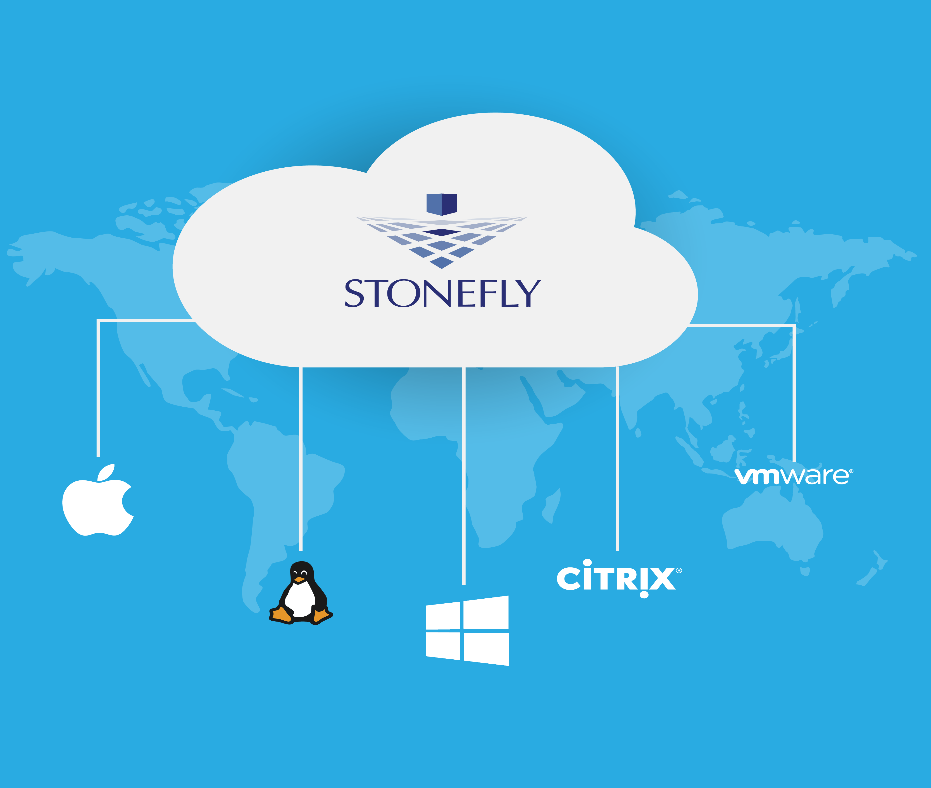 Backups ensure your data stays safe and sound, but what backup service is right for your company? A huge team of IT engineers won't come cheap. And do you really have time to get your head around the latest backup technologies?
StoneFly Backup Service can help, it is a complete, cost-effective, and easy-to-manage backup solution. With StoneFly, you can create backups on your premises, and cloud based backups, for complete hybrid protection.
Secure data on all Windows, Linux, and Mac PCs and servers, as well as on all popular virtualization technologies. Backup and recover selected files and folders or create complete disk images for full system protection, and restore data to the same or to dissimilar hardware. You can even restore directly from the cloud. You can also create unlimited groups and backup accounts to easily scale your backup service with your business.
Keep track of your protection strategy / business recovery plan via easy-to-manage groups and policies for every office and department, and control employee access based on their role and responsibility.
You'll be able to manage data centrally and remotely thanks to our web-based cloud management console; designed to save you time and money, and most importantly, give you peace of mind. Start protecting your data today with one of the most reliable and cost-effective backup solutions available.