Main
Secure & affordable backup & recovery with
Veeam Cloud Connect
Get the complete backup & restore package with Veeam Cloud Connect, built-in management server, & Azure cloud storage with integrated data services.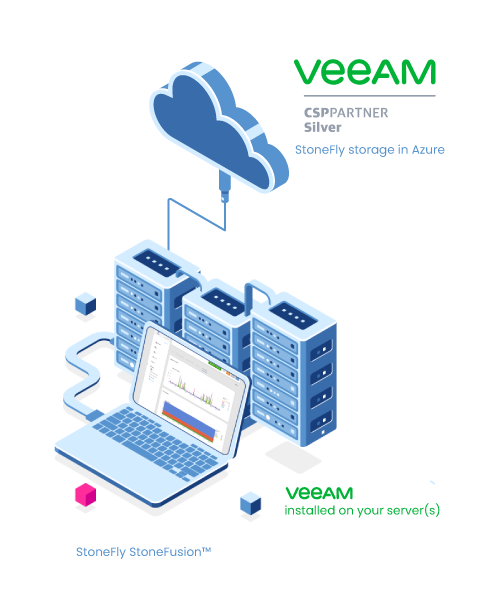 Seasonal Bunch
Veeam Gold ProPartner
Market leaders around the world rely on Veeam & StoneFly solutions to secure their business critical workloads from data loss.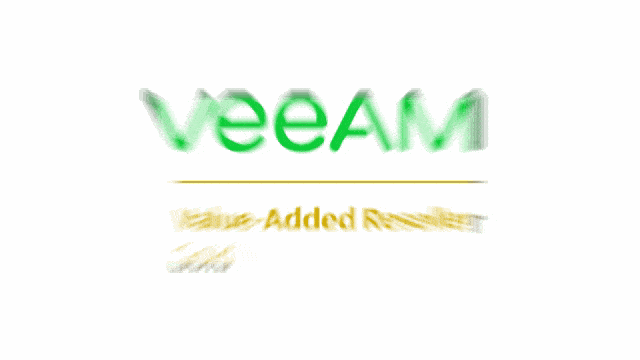 For queries, quotes, & demos fill out this form
Complete Cloud Backup & Recovery Solution
StoneFly cloud backup and recovery solution includes Veeam cloud connect licenses, a built-in management server, & Azure cloud storage.

VEEAM CLOUD CONNECT LICENSES
Purchase Veeam Cloud Connect licenses from StoneFly or bring your own license (BYOL) to be integrated with the cloud backup and DR solution.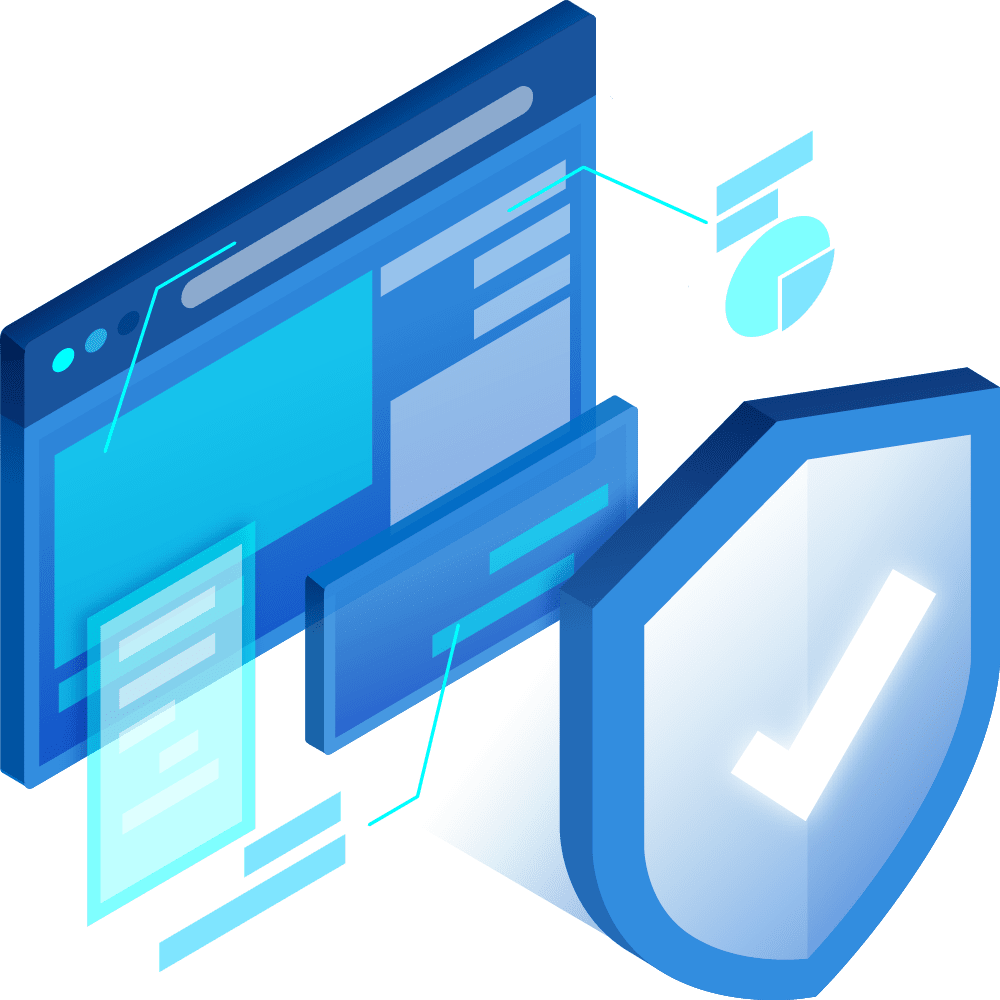 MANAGEMENT SERVER
Set up an encrypted tunnel for data transfer, speed-up backups and restore with a bandwidth accelerator and synchronized database, and restore directly to Azure with the built-in management server.

AZURE CLOUD STORAGE
Map Azure storage as a local drive, use your backups without restoring them locally, and spin up backups and system images directly in Azure if disaster strikes.
This is not just blob storage in Azure. It's a complete cloud backup & recovery solution.
Backup to Azure with Veeam Cloud Connect
Leverage Veeam backup to Azure to back up data from multiple locations, store backups in StoneFly's secure & centralized storage in Azure & restore operations directly to Azure in the event of a disaster

Back Up Physical Servers
Secure your Windows & Linux physical servers with Veeam agents & StoneFly's storage in Azure – seamlessly restore to similar/dissimilar hardware or directly to Azure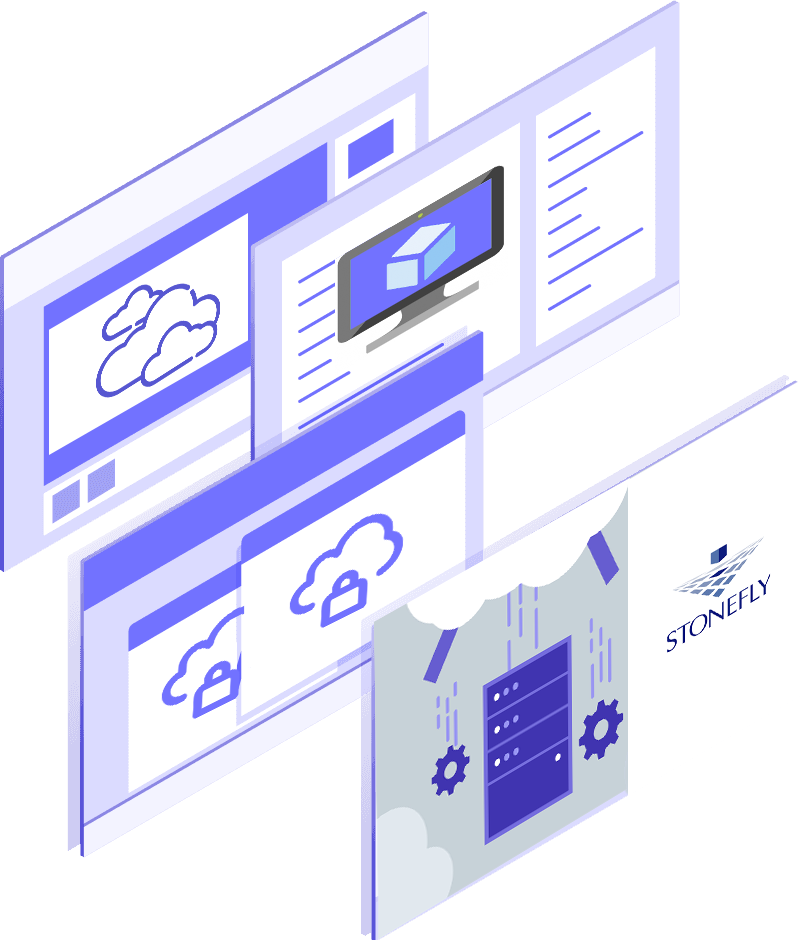 Back Up Virtual Servers
Set up agentless Veeam backups for VMware and Hyper-V VMs. Store VM backups in StoneFly storage – spin up in Azure for instant recovery.

Back Up Cloud Servers
Back up your critical-workloads on cloud servers with Veeam, store backup data in StoneFly storage in Azure & restore directly to Azure cloud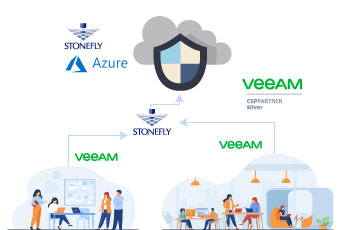 Branch Office Backups
Back up critical workloads of your branch offices & remote employees to our centralized storage in Azure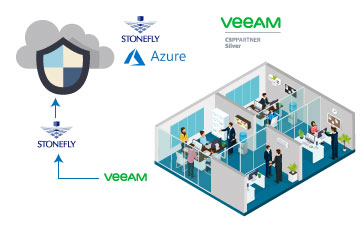 Enterprise Cloud Backups
Backup VMs, physical, & cloud servers with Veeam & store backups in our centralized storage in Azure
With Veeam Cloud Connect & StoneFly storage in Azure
Protect Your Data No Matter Where it Is
Consolidate data backup for your distributed workforce with Veeam's reliable backups and StoneFly secure storage in Azure.
In the event of hardware failure or any other disaster, restore directly to Azure for seamless and quick recovery.

StoneFly offers Veeam backup to Azure with integrated data services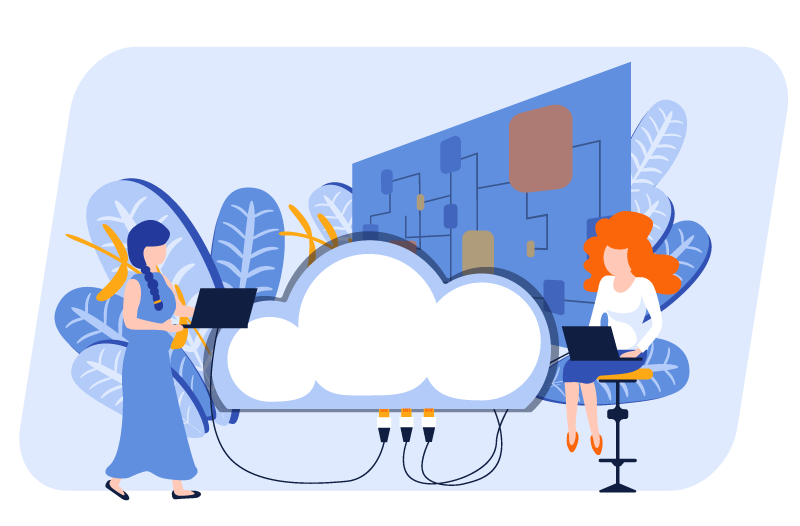 Immutable Snapshots
Secure your Veeam backup data with delta-based volume snapshots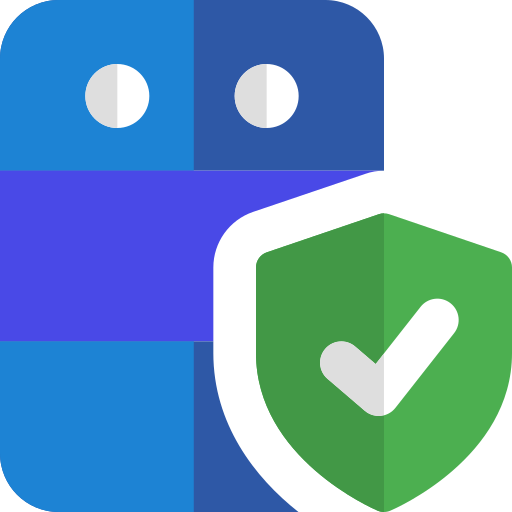 WORM Volumes
Set up Write-Once Read-Many (WORM) volumes for Veeam backup data storage

Encryption
Use military-grade AES-256 bit encryption to protect your backups
Object Lockdown
Lock object volumes to permit reads & prevent editing, overwriting & deletion as per defined policies
Calculate your Veeam cloud connect pricing with our price calculator.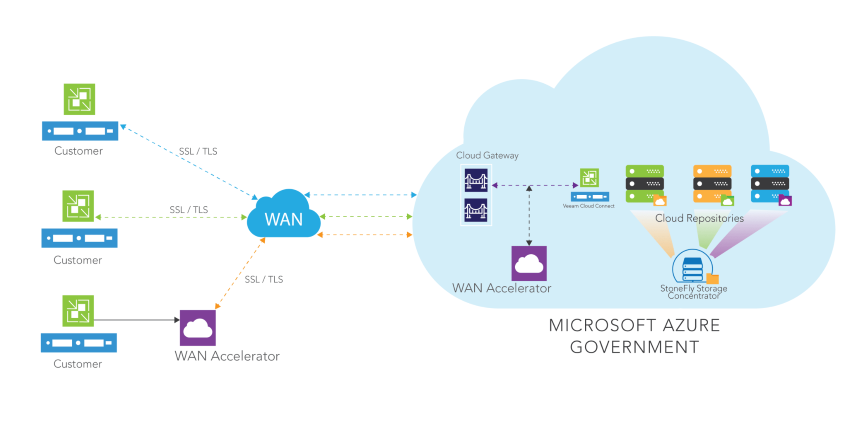 Veeam Cloud Connect to Azure Government Cloud
StoneFly is an authorized Azure Government Cloud Server Provider (CSP).
Our Veeam backup to Azure solution enables federal/local government departments and contractors to set up backups for their critical-workloads and store Veeam backups in our secure storage in Azure government cloud.
1-Click Direct Restore to Azure
In the event of production hardware failure, restore ANY file, folder, Virtual Machine (VM) backup directly to StoneFly storage in Azure and continue operations with minimum disruption.
Reduce Recovery Time Objectives (RTOs) & ensure business continuity with ease.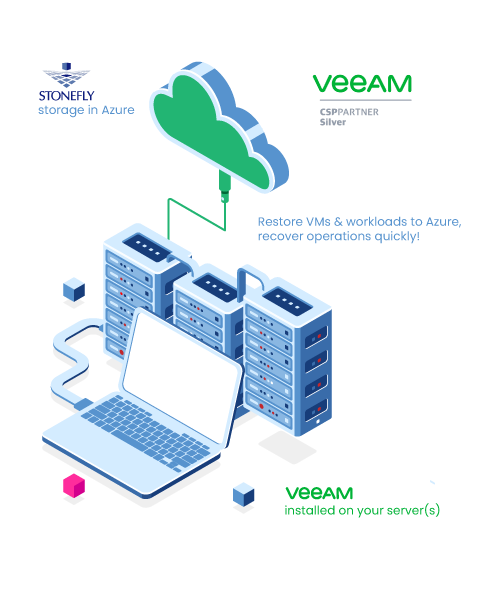 We Make Compliance
Simpler, Easier, Convenient
for Everyone
StoneFly backup and DR as a service (BDRaaS) combines backup, restore, instant recovery, and the following integrated data services.
Veeam Cloud Connect Backup to Azure Facilitates All Kinds of Compliance Regulations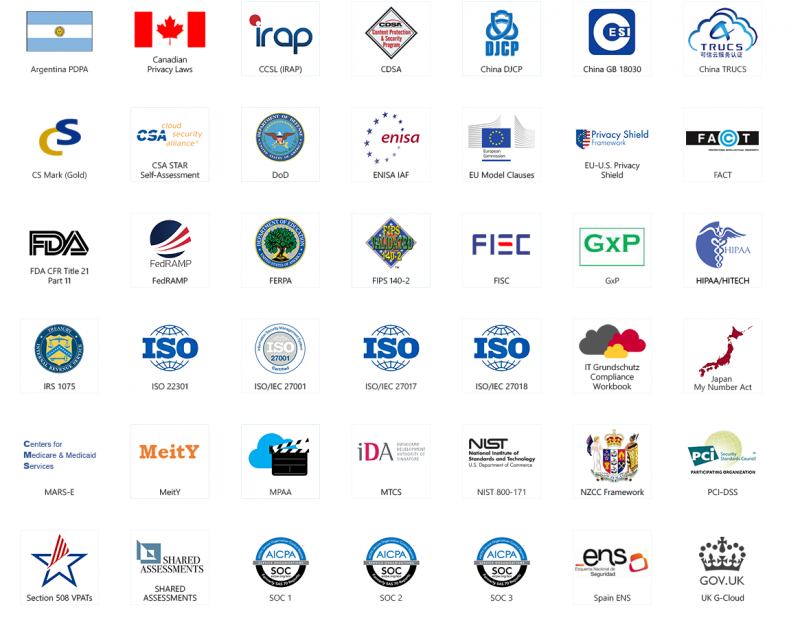 Looking to Comply with a Specific Industry Regulation? Let Us Help You.
StoneFly Veeam Cloud Connect Backup to Azure Users Can Choose
Any Azure Data Center Worldwide
Azure Government Data Centers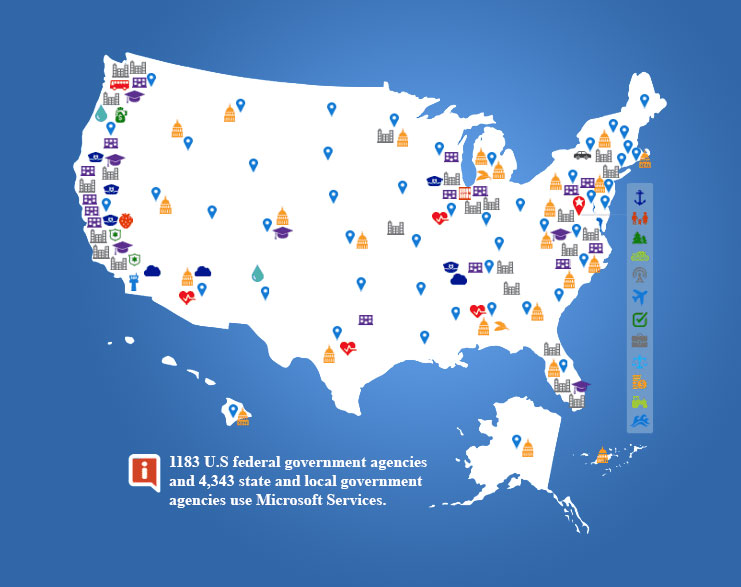 Azure Cloud Data Centers Worldwide
How to Videos – Installation, Setup, Configuraiton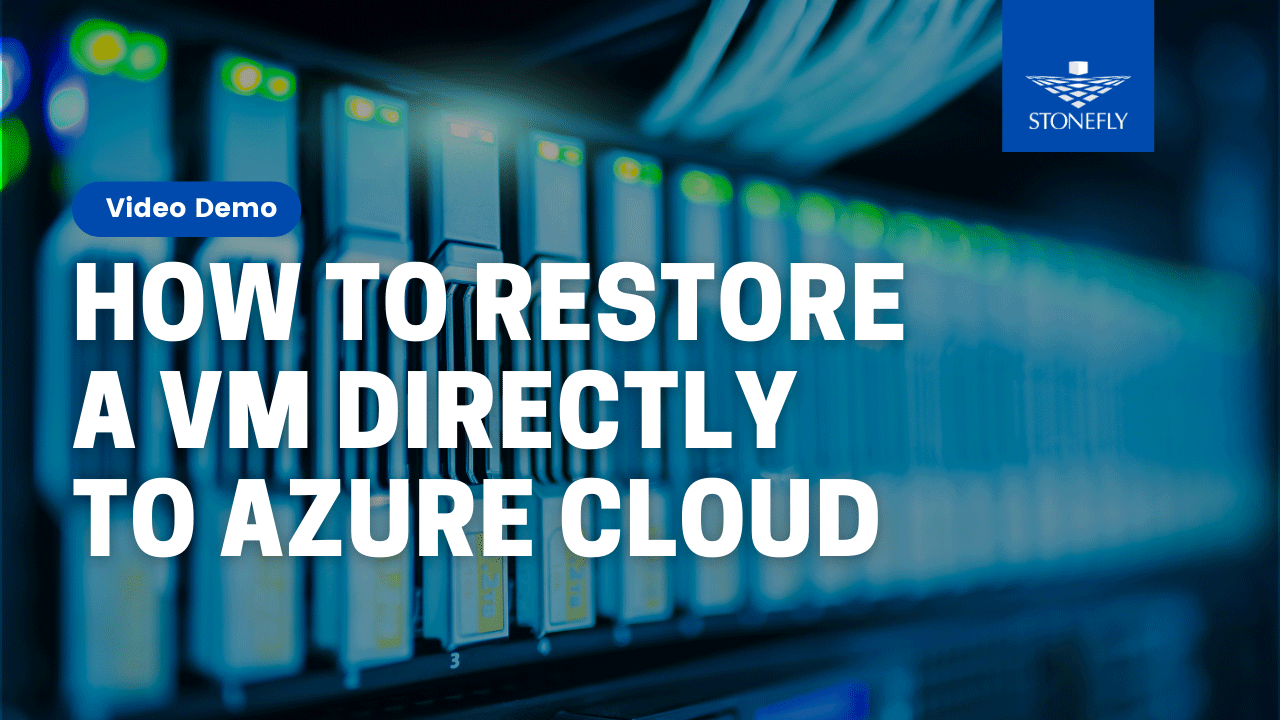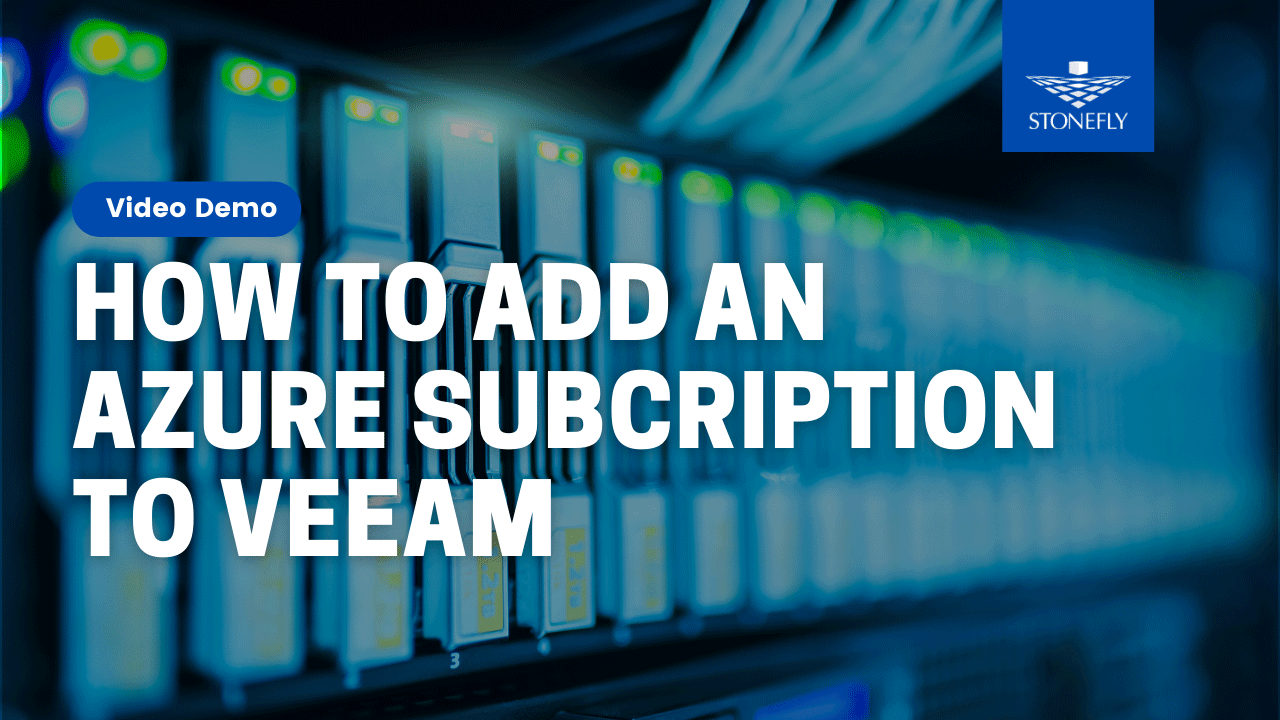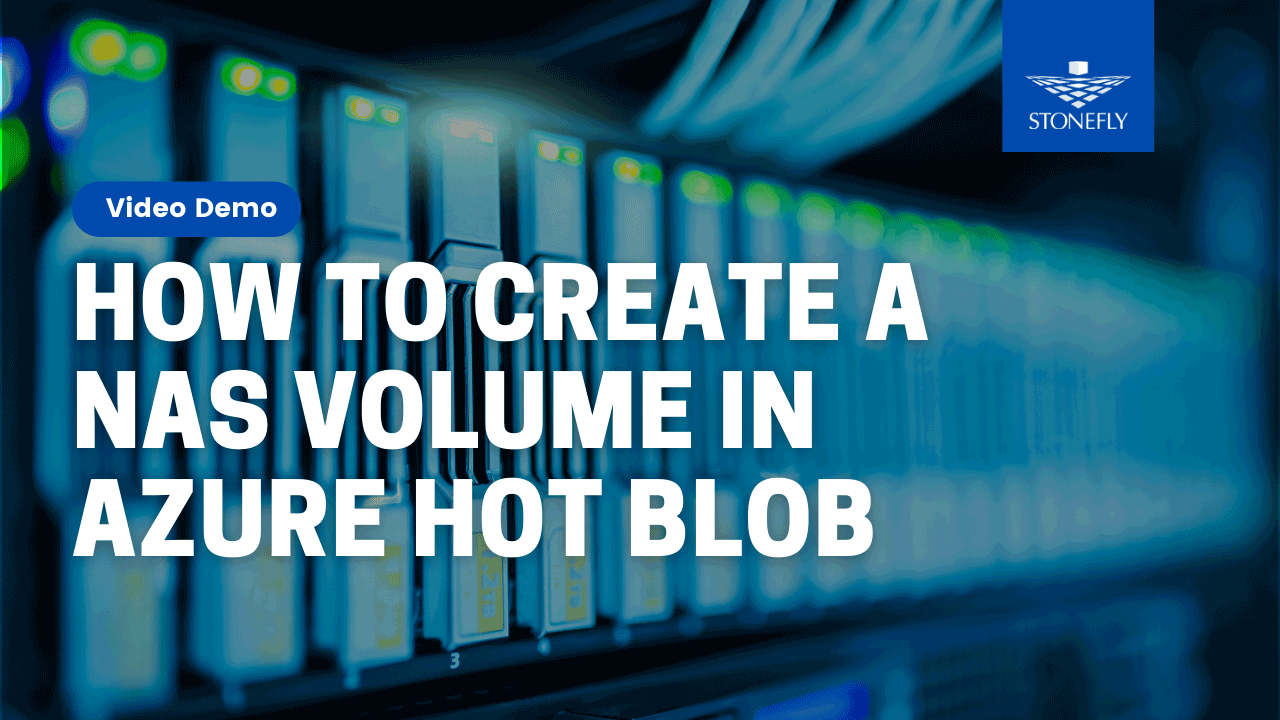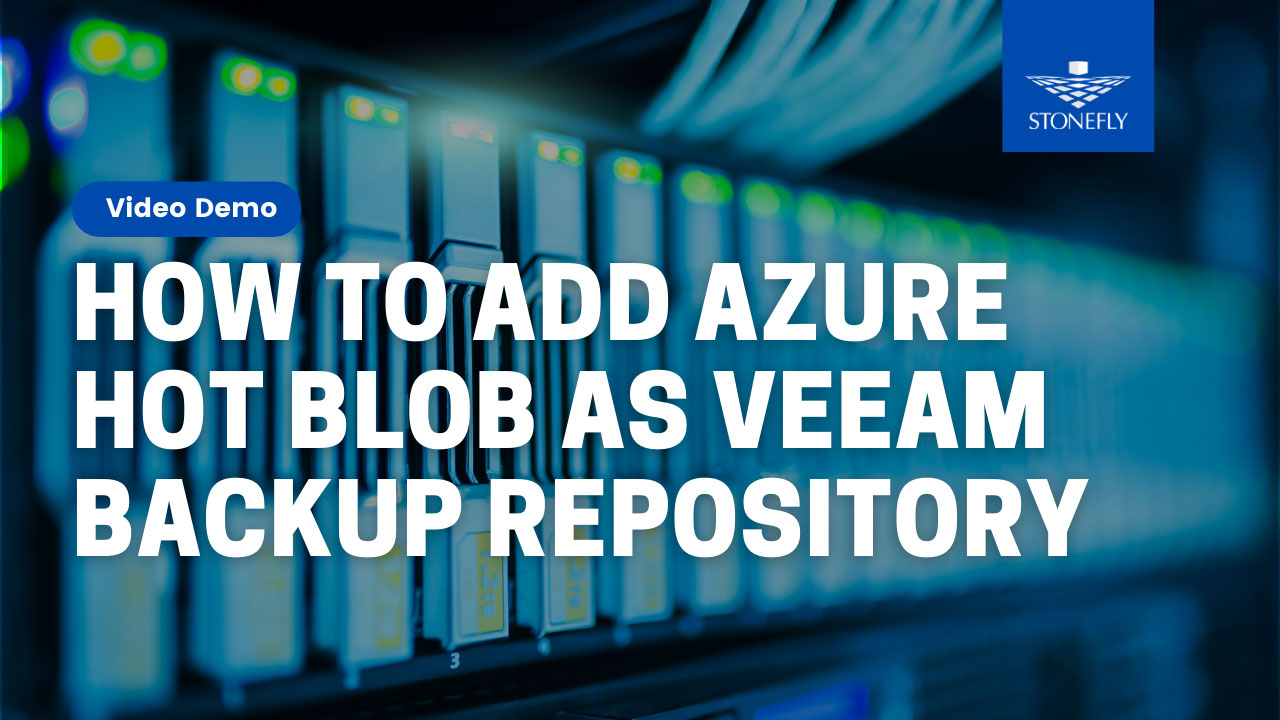 How to restore a VM directly to Azure cloud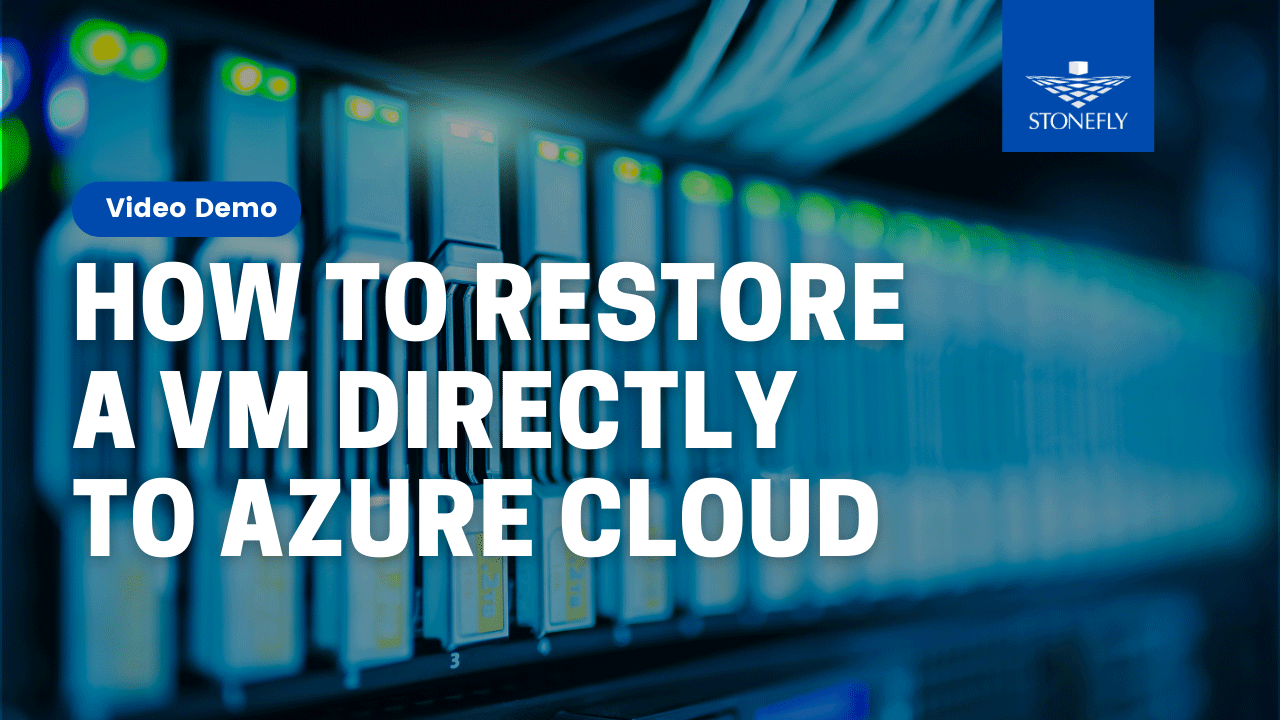 How to Add an Azure Subscription to Veeam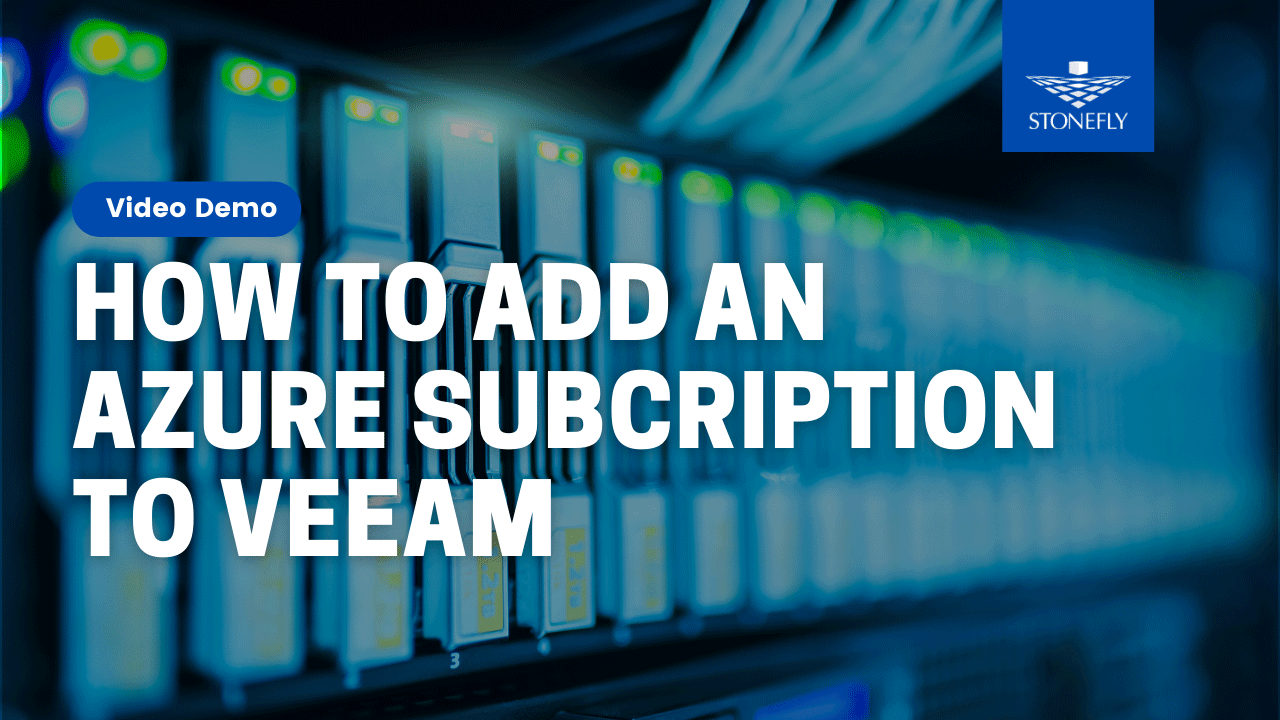 How to create a NAS volume in Azure hot blob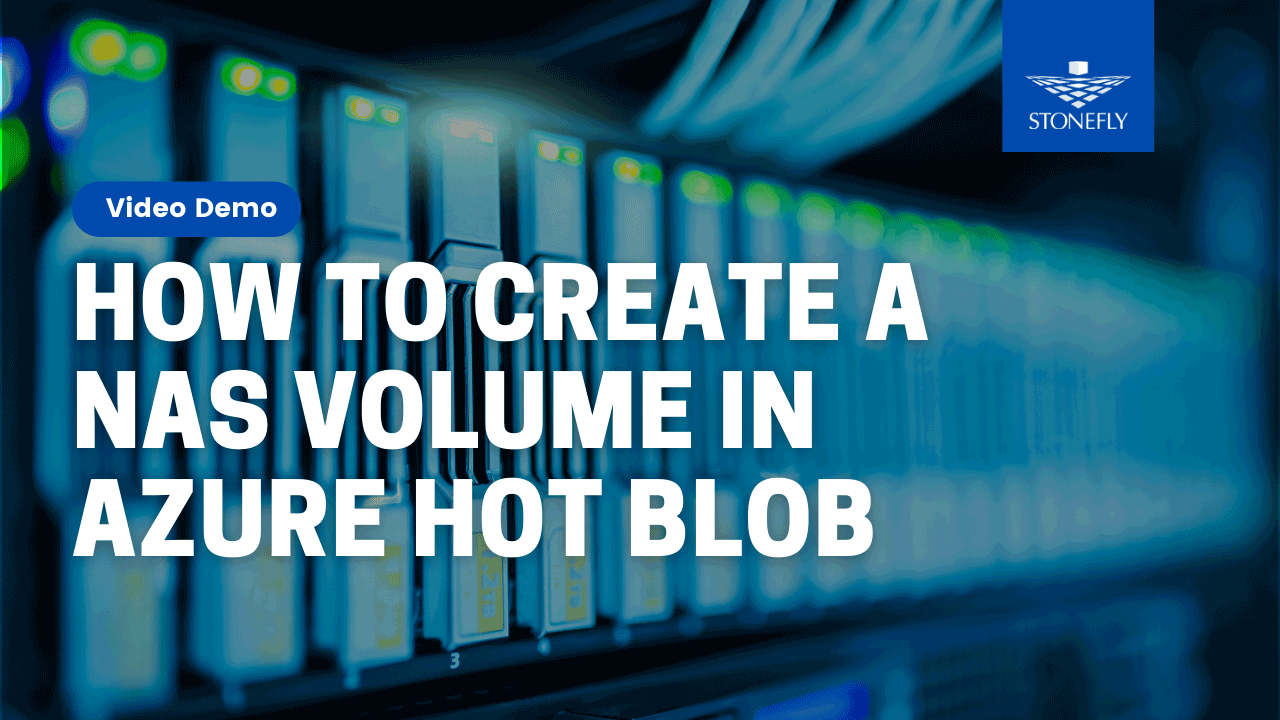 How to Add Azure Bot Blob as Veeam Backup Repository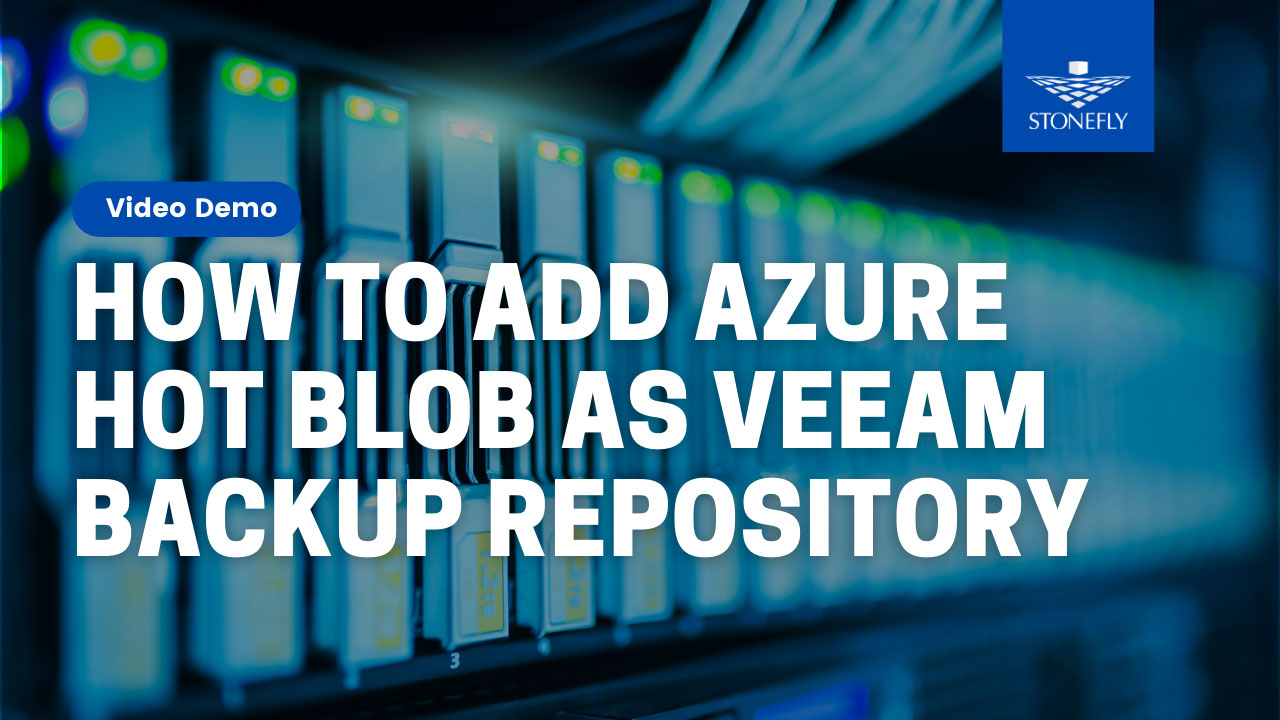 Frequently Asked Questions (FAQs) about StoneFly Veeam Cloud Connect
Backup to Azure Solution
What is the maximum size of data transfer supported?
The size of the backup can vary from just a couple of GBs to several TBs. There is no limit on the maximum size.
How much bandwidth would be available for the Veeam backup and replication solution?
The backup and replication jobs will use your network bandwidth. For best practices, our solution requires network specifications of 1 Gbps or faster for on-site backup and replication, and 1 Mbps or faster for off-site backup and replication. Bandwidth demand will be high for first time backup to create first full image of backup. Following backups will require smaller bandwidth as they are incremental copies.
What is the subscription model?
Products (listed below) are available with monthly subscription licenses. When the license expires, you must renew the license to continue usage of the product.
Veeam Cloud Connect Backup & Replication
Veeam Backup for Microsoft Office 365
Veeam Agent for Microsoft Windows
Veeam Agent for Linux
Can I use my own Veeam licence?
Yes. You can use your own Veeam license
Are the stored backups encrypted?
Data transmission from your location to our infrastructure is encrypted. You also have the option to enable encryption to encrypt your backups while configuring the backup jobs. If you enable encryption, data at rest will be encrypted. You can set a password which will be used to decrypt the data after restore.
What are the data restore options? 
Veeam Backup & Replication offers a number of recovery options including instant VM recovery, entire VM recovery, VM files restore, 1-click direct restore to Azure,  and guest OS file recovery.
Is there a Graphical User Interface (GUI)?
Yes there is a GUI. You will be using the latest Veeam Backup & Replication GUI. It is user-friendly and an intuitive interface. You will also have access to a web portal to manage your disaster recovery plans.
In the event of a disaster, will I be able to spin up my Virtual Machines for testing and also for production?
Yes. We will setup replication for you and backed up VMs can be spun up in case of disaster. You can also schedule failover jobs to test your disaster recovery plan.