Affordable NAS Storage Appliance for Businesses on a Budget
The StoneFly Value Scale Out (VSO™) NAS appliance is a value-tier Network Attached Storage (NAS) purpose-built for Small to Medium-size Businesses (SMBs) / Small to Medium-size Enterprises (SMEs).
The VSO NAS appliance is perfect for businesses looking for a budget-friendly enterprise-grade data storage appliance.  Our VSO NAS data storage appliance is available in a 4-bay mini-tower or an assortment of rackmounts with support for 8, 12, 16, and 24 storage drives.
The affordable 4-bay value-tier NAS appliance supports SATA drives, while the more robust 8-bay and larger NAS appliances support combinations of enterprise SAS and flash drives.
The VSO NAS data storage appliance is available as "Ready-to-Ship" appliance for SMBs/SMEs with time restrictions. Businesses looking for a customized solution can configure the VSO NAS appliance to their liking with our "Custom Built to Order" option.
StoneFly Value Scale Out NAS Appliance – Enterprise Features & Data Services

Erasure Coding & RAID support
By default, each VSO NAS appliance comes with support for Erasure Coding for redundancy and fault-tolerance. The VSO NAS data storage appliance also supports hardware RAID control as an upgrade. 

Encryption - before, during and after transit
VSO NAS data storage appliance protects your important data with  AES 256-bit encryption before, during and after transit.

Cloud Connect to Public and private cloud
Integrate Microsoft Azure, Amazon Web Services (AWS), StoneFly private cloud, or any other S3 compatible cloud by leveraging the pre-configured StoneFly StoneFusion™ software.

945 Delta-Based Snapshots
Configure delta-based snapshots per subsystem and prevent data loss due to data corruption, accidental / malicious deletion, ransomware attack, or any other similar disaster.  

Fast Read / Write Speeds
Leverage enterprise drives and choice of 9th gen Core i3 or high-end 9th gen Core i5 and i7 processors for incredible read / write speeds. 

Protocol Support
VSO NAS appliances support CIFS/SMB and NFS.

Automated NAS Tiering
Configure tiered NAS data storage architecture and automate data transfers and data management between on-premises and cloud storage tiers with automated NAS tiering.

Synchronous Replication
Set up failover clusters by leveraging synchronous replication.  Create real-time replicas on VSO NAS clusters and failover in the event of disaster thereby preventing downtime and enhancing business continuity.

Simplified Management
The pre-configured StoneFusion software enables volume-level access control, dynamic volume management, and easy active directory integration facilitating data management and making life easy for IT administrators.
StoneFly VSO NAS Appliances: Available Appliance Models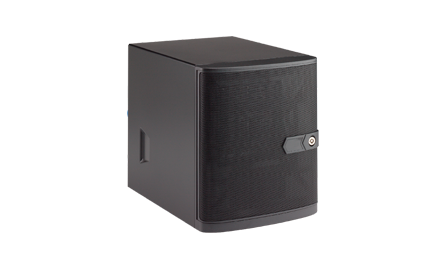 4-bay 6Gb SATA Compact Cube / Mini-Tower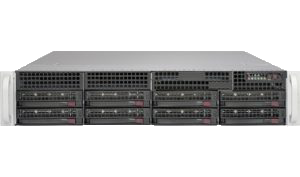 8-bay 12Gb SAS 2U Rackmount

12-bay 12Gb SAS 2U Rackmount

16-bay 12Gb SAS 3U Rackmount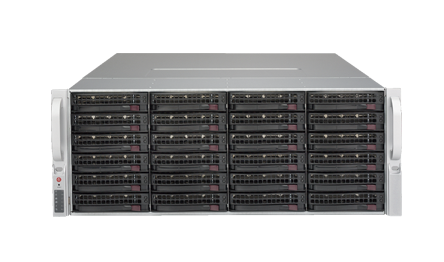 24-bay 12Gb SAS 4U Rackmount
Scale Out NAS Data Storage Infrastructure – Add Storage as You Go

StoneFly VSO NAS appliances can scale out to virtually an unlimited number of appliance nodes. 
Start with Terabytes of file-level storage capacity and scale out to Petabytes.
For redundancy or cost-effective scalability, enterprise users can also integrate cloud storage tiers by leveraging StoneFusion to setup a cloud storage gateway. 
Cloud-Enabled NAS Storage Appliance
The VSO NAS appliances are pre-configured with StoneFly StoneFusion software. Users can choose to configure StoneFusion as a cloud storage gateway and integrate cloud storage tiers with the hardware appliance.
Supported clouds include Microsoft Azure, Amazon Web Services (AWS), StoneFly cloud, and any other S3 compatible cloud.
Supported cloud storage tiers include Microsoft Azure Hot Blob and Cool Blob, and AWS S3 and AWS S3-IA.
StoneFusion provides the ability to integrate cloud storage tiers as backup repositories and facilitates users to setup archiving tiers. As StoneFusion also delivers automated storage tiering as a feature, enterprise users can optimize data management by defining policies and automating data transfers between on-premises NAS data storage appliance and cloud-based NAS storage tiers.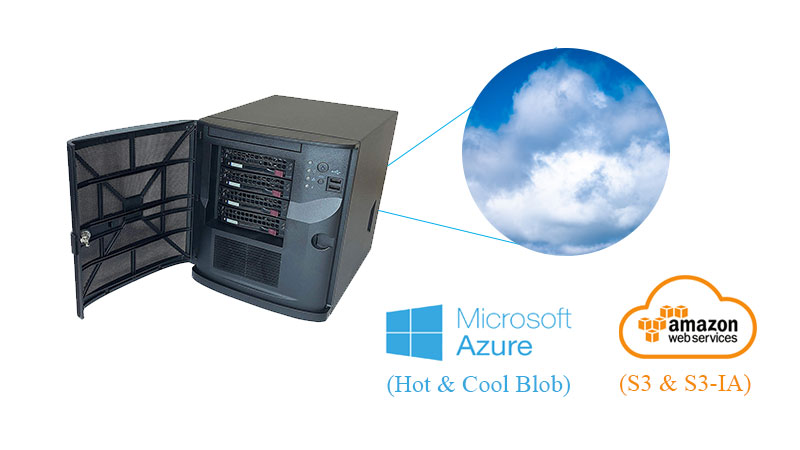 StoneFly VSO NAS Appliance Use Cases

Surveillance Station
Set up Terabytes to Petabytes of on-premises video surveillance storage with our budget friendly VSO NAS appliance. Seamlessly add more storage capacity as the video surveillance data grows.

File Storage and Sharing
Store files, images, videos, documents, and share across teams, departments, and remote branches with our cost effective NAS data storage solution.

Deploy Your Private Cloud
Customize remote access to the on-premises NAS storage solution and deploy your own secure, reliable, and private cloud for cross-team, department, and remote branch collaboration.

Your Media Storage
Store, manage, and archive your images, videos, and memorabilia on StoneFly VSO NAS's robust and affordable storage technology.
Looking for a budget-friendly enterprise NAS Storage Solution?
Why Buy Your NAS Storage Solution from StoneFly?
StoneFly has been in the business for more than 17 years. Our storage solutions have been deployed in all Microsoft Commercial and Government datacenters and we have more than 2000+ enterprise customers around the globe including market leaders like Walt Disney, Wells Fargo, and Federal Government clients the US Navy, US Department of Homeland Security, and several others.
Our expertise in data storage solutions enable us to offer state of the art, feature-rich, and reliable solutions to enterprise customers.
We believe in empowering companies by making data storage hassle-free and cost effective because we know that data is one of the most important assets of every organization. And that is why you should trust StoneFly storage technology with your business data.
Recommended StoneFly VSO NAS Appliance Models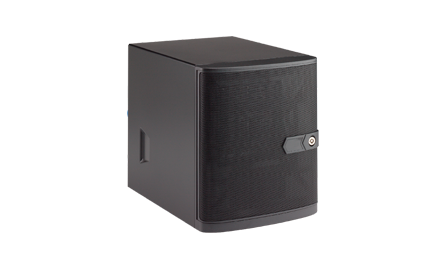 4-Bay VSO-40T-V2 Scale Out NAS Mini-Tower NAS Storage Appliance
1Gbe RJ-45 port for data & 1Gbe RJ-45 for system management.
Supports up to four enterprise 6Gb SATA drives.

Choice of 4-Core Intel Core i3, 6-Core Intel Core i5, or 8-Core Intel Core i7 high-performance processors.

Memory options includes 8GB, 16GB or 32GB per node.

NVMe M.2 flash for the StoneFly StoneFusion OS.

Features include: Multiple Scale Out Nodes, Data Encryption, Mountable Snapshots, Replication, Campus Mirroring, Erasure Coding, Easy-to-Use Web GUI, and more. 
The award-winning StoneFusion® Network Storage Platform (NSP), StoneFly's patented storage networking operating system architecture, brings in block level storage intelligence to the IP network core. Featuring iSCSI, Fibre Channel and Scale Out NAS technologies, StoneFly delivers all the benefits of enterprise managed SANs.