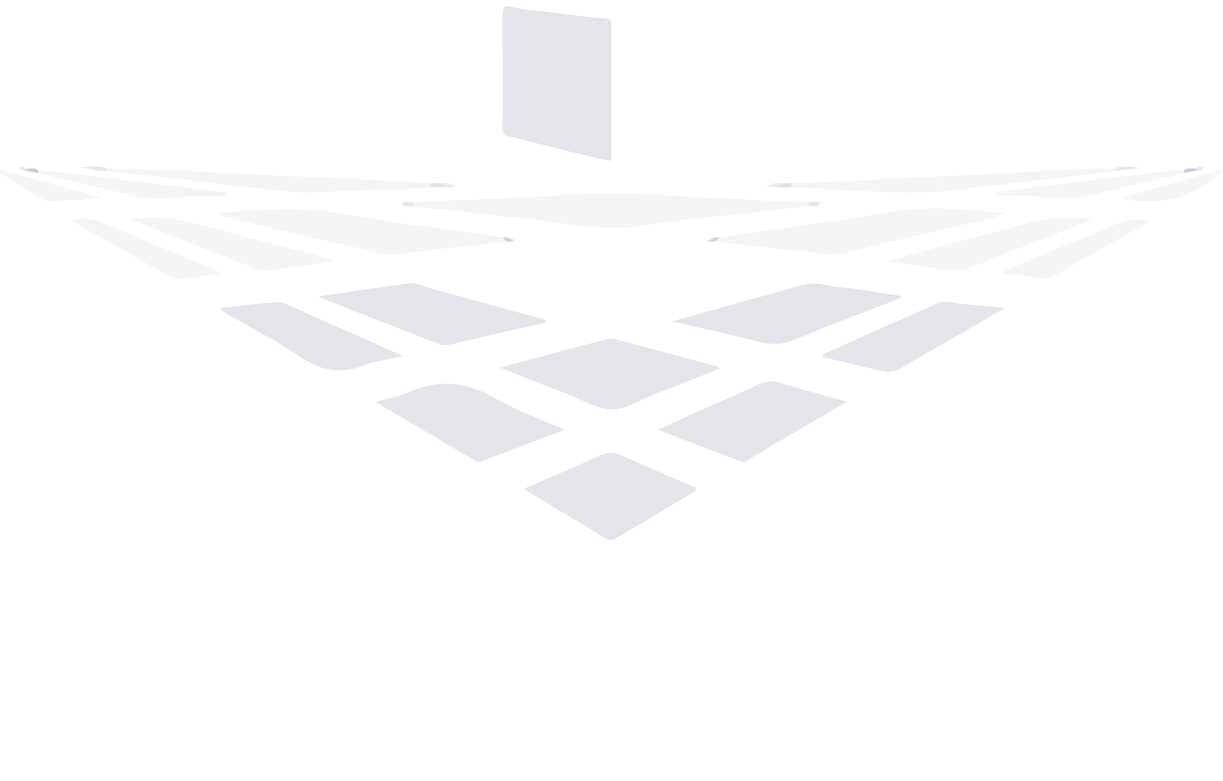 StoneFly Live Migration
No Disruption – No Downtime
Migrate your live Virtual Machines (VMs) running on any VMware environment to any VMware environment on-premises, offsite or in the cloud.
Easy-to-Use Software for Dynamic Disruption-Free VM Migration
StoneFly Live Migration seamlessly integrates with VMware vSphere enabling users to migrate VMs without having to turn them off. Our VM migration software replicates the data to the target VMware Hyperconverged Infrastructure (HCI) while VMs continue to run without disruption. 
StoneFly Live Migration supports all standard cluster configurations (vMotion etc.).
Migrate individual VMs or groups of VMs to your preferred cloud and plan your VM migrations by leveraging our detailed performance reports.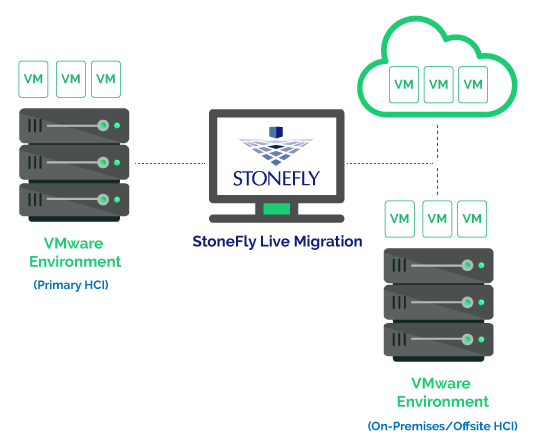 Why Use StoneFly Live Migration Software?
Seamless Integration
StoneFly Live Migration seamlessly integrates with VMware vSphere and it supports any storage – VMFS, NFS and Virtual SAN to help with a variety of enterprise use-cases
Secure VM Migration
The VM Migration process is secured with encrypted transfers and SSL/TLS tunneling preventing undesired access from cyber-threats 
Flexible Migration Options
Migrate live VMs from on-premises VMware systems to cloud hosts over any distance. Data transfers are supported over a long-distance network connection and portable data transport devices
Live VM Migration as Easy as 1-2-3
Step 1 - Install
Purchase StoneFly Live Migration license and install the VM migration software on your VMware HCI.
Step 2 - Configure
Integrate target VMware HCI appliances or preferred cloud hosts.
Step 3 - Migrate
Migrate live VMs to target HCI appliances or cloud storage repositories with a few clicks.
Step 4 - Launch
Spin Up VMs automatically or manually with StoneFly Live Migration software.
Let Us Show You How StoneFly Live Migration Works
Supported Live VM Migration Deployment Options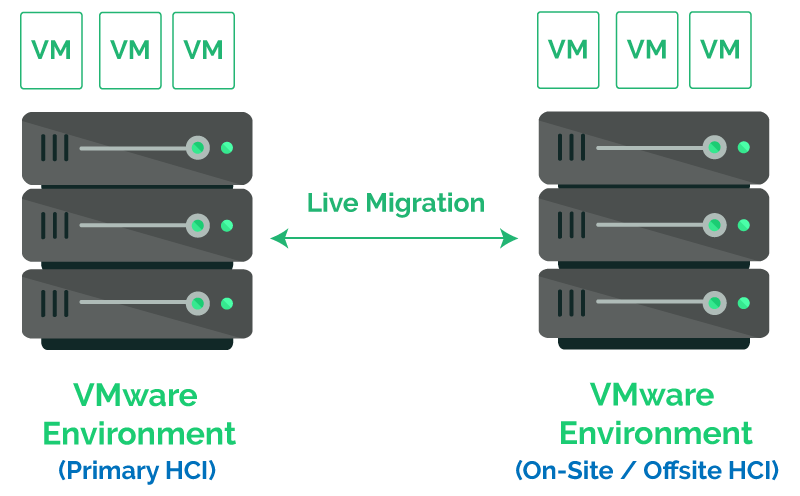 Physical-to-Physical (P2P)
Migrate live VMs running on your physical VMware HCI to a target on-premises or offsite VMware HCI without turning them off.  
Physical-to-Cloud (P2C)
Offload your physical VMware HCI by migrating live VMs to the cloud of your choice with our live VM migration software.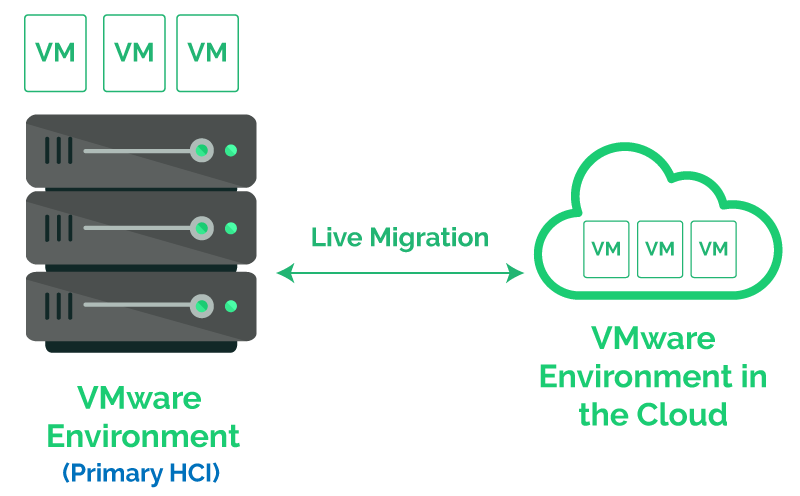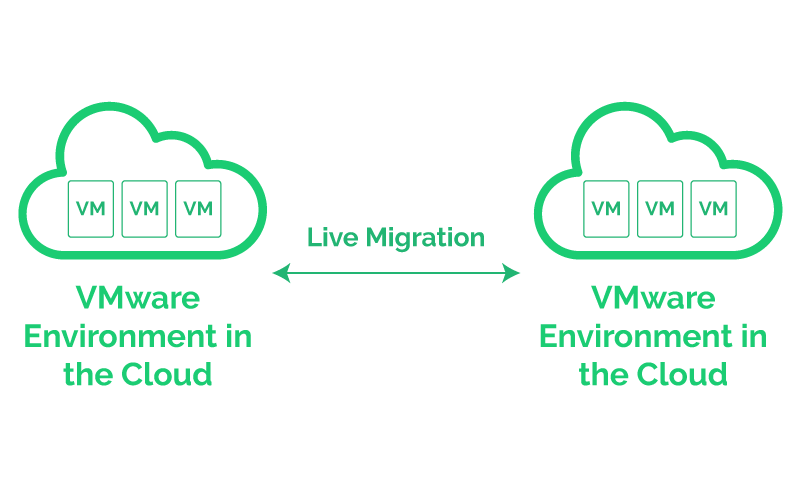 Cloud-to-Cloud (C2C)
Migrate your live VMs running in the cloud to another cloud of your choice. StoneFly Migration supports multi-cloud and hybrid cloud deployments for enterprise use-cases. 
Cloud-to-Physical (C2P)
Migrate your live VMs running in the cloud to an on-site or offsite VMware HCI without disruption. Move mission-critical VMs from any cloud to any storage server.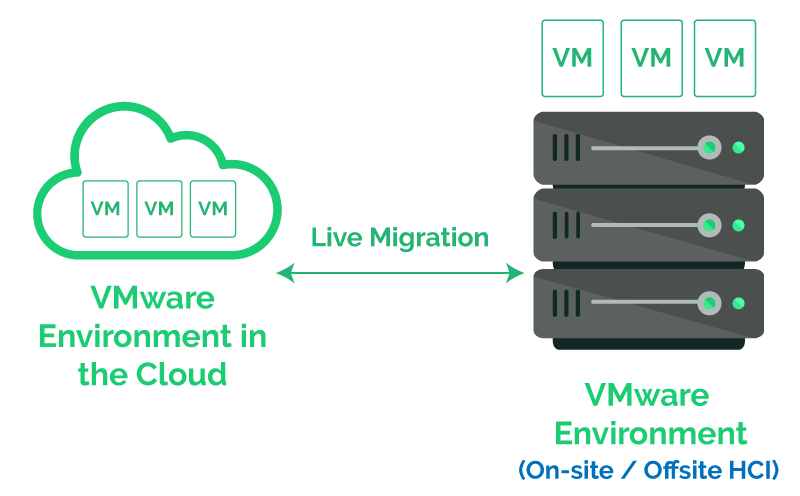 Trusted By Enterprises Worldwide