Why you Should Backup your Microsoft Office 365 Data
Customers need to mitigate the risk of losing access to email and ensure availability for office 365 users. There is also a need to minimize the limited access and control of data, retention policy gaps and data loss, security vulnerabilities and regulatory exposure. Adoption of office 365 is growing exponentially.
As with many software as a service (SaaS) solutions, there is misunderstanding in the market about how these products work. In fact, despite traditional on-premise backup, most customer data is still unprotected.
When it comes to office 365 backup we need to educate our customers not only about how to protect their environment, but why they need to do it. Many customers wonder if they need Veeam backup for office 365. They are under the impression that Microsoft takes care of it all.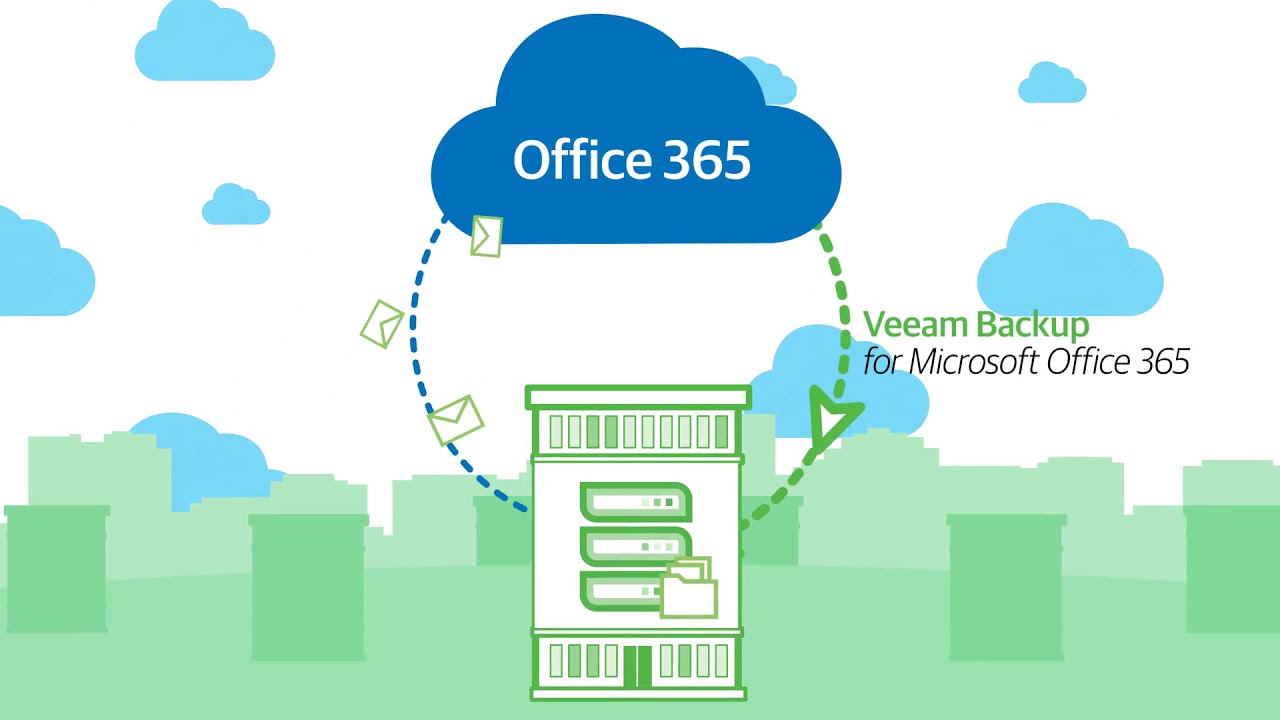 When customers envision the Microsoft cloud, they have a picture of that cloud encompassing both Microsoft's infrastructure as well as their data. Microsoft's primary SLA to office 365 customers is to maintain uptime of the service. They implement replication and datacenter-to-datacenter geo-redundancy to ensure that the customers' data will be available when they need it. If one datacenter fails, customers are switched to another for a seamless service experience. This means that data is consistently available in whatever form the customer provided it. However, if the data provided is corrupted in any way, that could mean trouble.
Microsoft Office 365 Shared Responsibility Model
Microsoft's service simply ensures that the data is available not that it is in a usable form. Microsoft's primary responsibility is the uptime of the service. This is achieved through data center to datacenter geo redundancy. The customer's primary responsibility is maintaining access and control of their data that resides in office 365. This can only be achieved through a backup solution providing granular level recovery and point in time restore options. Microsoft is also responsible for infrastructure level security including physical, logical and application-level security, while the customer retains responsibility for both internal and external data level security. Internal security threats include accidental deletion, malicious insiders, employee retaliation and evidence tampering. External threats include ransomware, malware hackers, rogue applications and the like.
When looking at the regulatory level responsibility, Microsoft takes on the role of the data processor as it pertains to data privacy, industry certifications and regulatory compliance. However, the customer maintains the role of data owner, who needs to answer to corporate compliance officers and regulatory authorities.
StoneFly Veeam backup for office 365 is part of a comprehensive data management solution that supports audit requirements and customizable data retention settings, allowing customers to meet critical restoration timelines for mission critical business applications.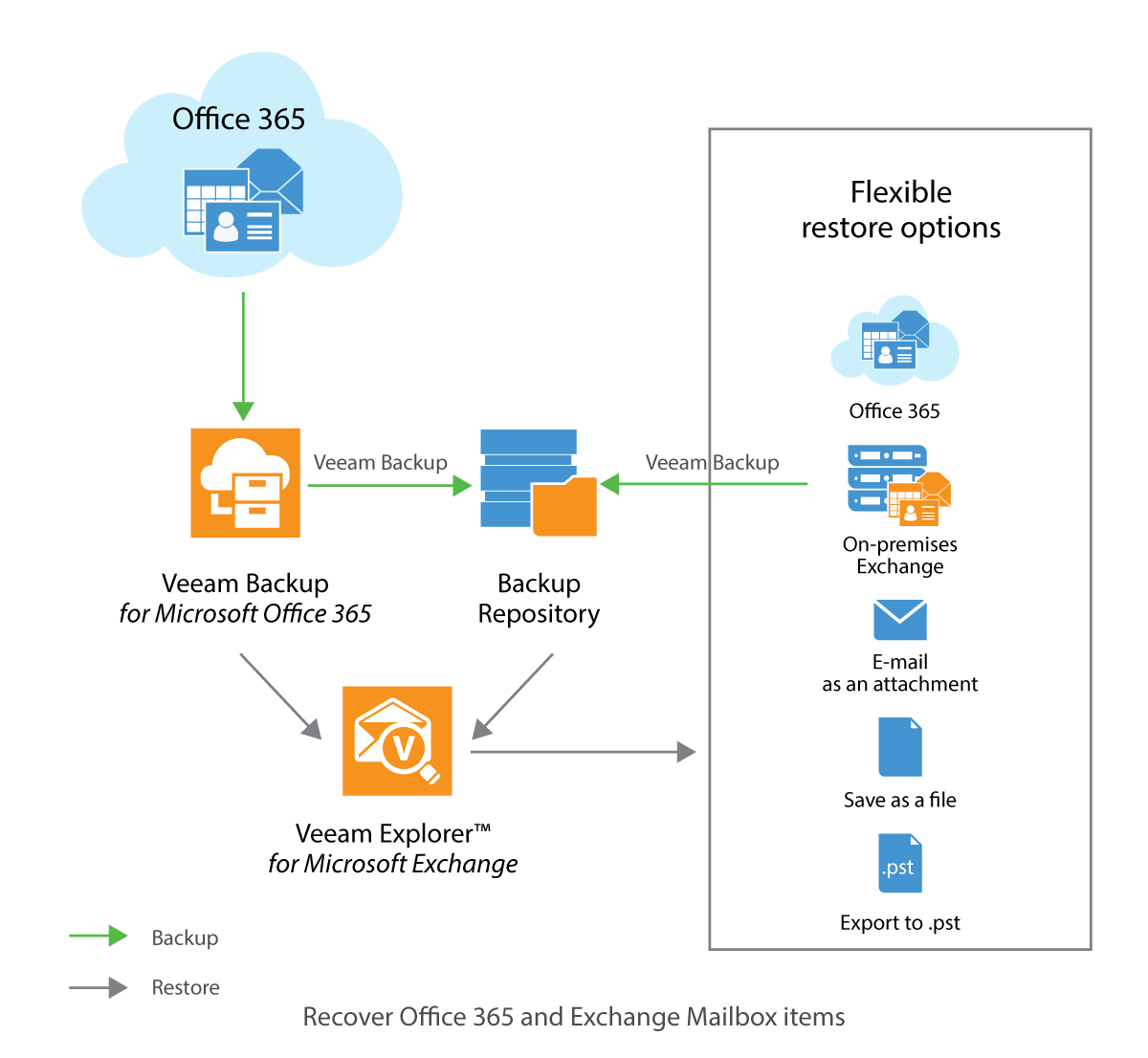 The risks of not backing up office 365 data
The risks of not backing up office 365 data are quite serious. They include:
Limited access and control of your own data
Retention policy gaps and data loss dangers
Security vulnerabilities and regulatory exposure
By using Veeam backup for office 365, customers can minimize these potential risks. Veeam backup for office 365 brings protection to data stored in Email, SharePoint and OneDrive. Veeam office 365 backup provides businesses with the ability to backup office 365 email and data on-premises or in the cloud. It gives you mailbox recovery, individual item-level recovery or export option to PST file. You can pull your office 365 email and back it up even though you are hosting your email online in exchange online in office 365.
You can create backup jobs at an entire organization-level or you can get more granular and backup at an individual mailbox-level. You can restore entire mailboxes, individual emails or use alternate user restores. For more information on data protection and recovery for office 365 email and data visit the StoneFly Veeam backup for Microsoft office 365 web page and get a free trial today.