StoneFly has partnered with Veeam to provide the world of banking with speedy, efficient and agile solutions to their growing storage needs. Banks are diving into intricate risk analysis to avoid loss of precious data; a need for cloud storage as a service has emerged in all the services of the banks. Security and management of data and applications has become ever important and the services of customer centric storage providers are becoming paramount in success of the banking sector.
Ensuring Availability for the Always On-Enterprise
Taking care of loads of users, providers of financial services offer extensive financial services throughout the world. The services of these institutions are increasing by the second as more and more users join the mix every day.
The increasing amounts of people have resulted in the traditional methods of management to become obsolete. Many have reported 'inconsistent backups' as a result of these methods. A need for reliable backup and replication has become paramount for the success of the financial sector. And as the financial sector is the backbone of the economy, StoneFly and Veeam have realized the importance of providing it with the best backup and disaster recovery solutions.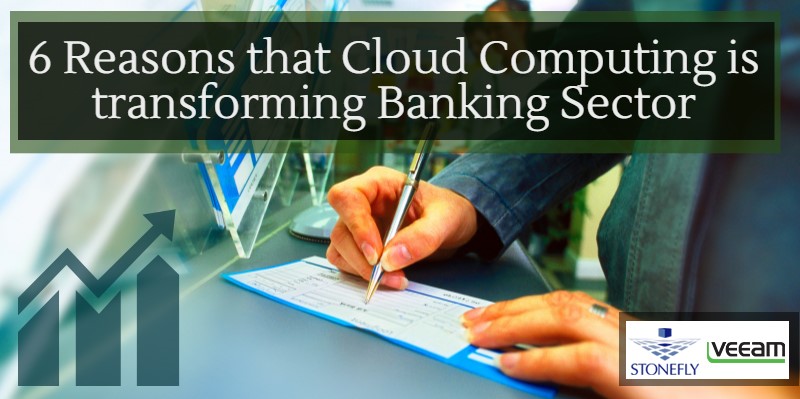 High Speed Recovery: The banking sector cannot afford any downtime due to failures as it puts the entire economy at a risk of collapsing. The partnership between StoneFly and Veeam provides the banking sector with rapid recovery of the data that is to be recovered. Veeam Availability Suite helps to quickly recover entire VMs in less than two minutes, as well as individual files and applications, enabling RTOs of <15 minutes with tools like, Instant VM Recovery, Direct restore to Microsoft Azure, Veeam Explorers for Microsoft Exchange, Active Directory, SharePoint and SQL Server, Veeam Explorer for Oracle and more.
Data Loss Avoidance: Banks in the financial sector are dealing with large amounts of sensitive data every day; a loss to any data would result in great losses for the banks as well as the economy as a whole. StoneFly and Veeam provide the financial sectors with technologically advanced features to ensure low RPOs and streamlined disaster recovery. As a user you are provided with features such as 2-in-1 backup and replication, built-in WAN Acceleration, Advanced ReFS Integration, Backup from Storage Snapshots, StoneFly Cloud Connect, StoneFly Scale-Out Backup Repository and more which help in avoidance of data loss and achieve RTPOs of less than 15 minutes.
Verified Recoverability: With the increased burden on the shoulders of the financial sector, banks need to have surety that their data is easily accessible after disaster strikes. The partnership between StoneFly and Veeam provides the users with guaranteed recovery of every file, application or virtual server, every time. Features such as SureReplica and SureBackup are at the disposal of the user which makes sure that the files, applications and virtual servers of the banks can be reliably restored when needed. Furthermore, they ensure business resiliency through automated backup and disaster recovery
Leveraged Data: Banks need to be sure that backup providers are using advanced technologies which can help in instant remakes of the production environment. Veeam and StoneFly use backup data and storage snapshots to create an exact copy of the production environment. The banks can enjoy low-risk deployment with Virtual Lab. It is a virtual space which allows for the testing of changes in a production-like environment before actually deploying them.
Complete Visibility: Banks need complete transparency when doing work to be able to find issues in the workflow instantly. The partnership provides proactive monitoring and alerting of issues before operational impact. Veeam Availability Suite provides monitoring and alerting tools to the users so that they can discover and be alerted of issues in their IT environment before the issues have a significant operational impact.
Security of Information: With increases in the threats to data from malwares and various illegal entities, banks need secure cloud backup and replication. StoneFly and Veeam provide end-to-end AES 256-bit encryption with centralized management of the keys in the hands of the users. Banks can be assured that all their data will be secure and only at their disposal.
Providing Satisfactory Storage to Banking, Every Customer Goes Thanking
Customer centric cloud backup solutions have been provided by StoneFly and Veeam which have made sure that the users are satisfied till this day and keep on using more services. Below are some of the reviews by major banks of the financial sector.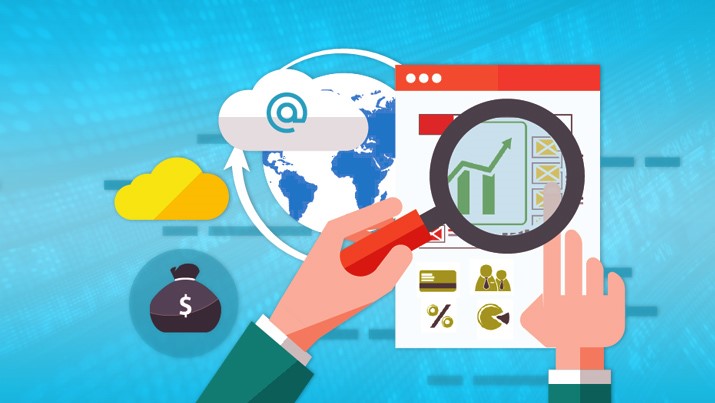 "As one of the region's largest private banks, we use technology to maintain our leadership position. We continuously evaluate and upgrade our IT infrastructure and we've made a substantial investment in virtualization. We were looking for the right tools to manage and protect the new environment. With Veeam, we made the right choice."
Garanti Bank.
"Veeam Backup and Replication is past WOW! This is what the backup world needs. Veeam has already given me hours of my life back each week. The disaster recovery capabilities within Veeam are incredible. A DR test used to take up to 12 hours to complete, but with Veeam, I can have databases up and running within 10 minutes."
Chelsea Groton Bank.
"Between superior recovery capabilities and built-in features that help us make the most of virtualization, Veeam is hassle-free, plug-and-play, virtualization aware, backup solution. It has an arsenal of options that are must-haves for any modern virtual data center."
National Bank of Dubai