It is of paramount importance that users completely understand the storage options so as to strategize around maximum flexibility and control. Means of data protection and disaster recovery are constantly changing for the enterprises in response to the growing data volumes, faster recovery needs and rising business demands.
What are Data Protection and Disaster Recovery?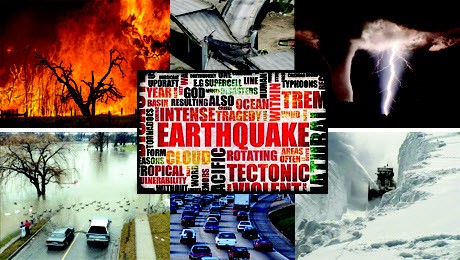 Data Protection
Data protection or referred to as backup and restore, is the process of protecting data from loss, corruption or accidental deletion. Data protection comes into play in many cases like: a user who accidentally deletes an important directory or file, hardware failures that result in data losses, coding errors that cause a database table to become unreadable.
There are various risks attached to such losses. An organization can lose valuable data which may result in great losses.
Organizations might not be able to meet the legal requirements due to the loss of data, as there will be no archiving of data. This will result in law suits and eventual losses.
Disaster Recovery
Disaster recovery is the process of restoring a failed service, application or the operations of an entire datacenter to full operational status following a disaster. The disasters can be natural or man-made; the nature of the disasters becomes irrelevant; the extent of the loss caused by the disasters is important. A disaster recovery setup is essential for ensuring business continuity.
Disasters can range from power outages to natural disasters like hurricanes and storms. The risks attached to these disasters are those of data loss. Valuable data can be lost resulting in problems of legal compliance or business continuity.
Disaster Recovery and Data Protection, StoneFly Always Takes Action
With the turn of the century, businesses have prioritized data backup and disaster recovery. The StoneFly DR365 appliance provides customers with backup and replication with the use of many of its features.
Virtual Server Protection: Customers can easily mitigate risks by backing up and recovering their virtual machines and hosts on any of the six supported hypervisors – VMware, vSphere, Microsoft Hyper-V, Citrix XenServer, Red Hat Virtualization, Linux KVM and Oracle VM Server.
Quick Restore: The DR365 appliance allows to achieve RTOs of 15 seconds or less by starting backup directly from storage as a VMware or Hyper-V VM; no data movement required.
SAN Storage Snapshots: Impact of backup processes is reduced on the customers' infrastructure by offloading VMware VM backup snapshots to NetApp SAN storage.
Remote and Automated Recovery: DR365 allows customers to reduce RTOs of remote sites and systems by accessing bootable media and restoring bare-metal servers remotely via wide-area networks (WAN). Automate and orchestrate the recovery by customizing the bootable media with scripting.
Backup Blockchains: Customers are at ease to improve regulatory compliance, establish validity of recovery and ensure the authenticity and integrity of backups with blockchain.
Active Protection from Ransomware: The DR365 appliance helps to proactively prevent the need to recover and protect data and systems from ransomware attacks by detecting, blocking and reversing suspicious changes to data, backup files and backup agent.
Furthermore, business continuity is enhanced as StoneFly has partnered up with the likes of Amazon AWS and Microsoft Azure. The partnership has allowed for further options for organizations as they are provided with secure off-site backup and replication with the AWS platforms.

StoneFly provides the customers with the most intact backup and disaster recovery solutions which confer numerous benefits on the users.
File Versioning: StoneFly provides data storage which helps to preserve, retrieve and restore various versions of the data. Provided storage space allows for multiple variants of an object to be stored. Users can easily recover from unintended human failures or application failures within minutes.
Easily Usable: StoneFly, alongside Amazon AWS and Microsoft Azure, has taken the responsibility to provide customer centric cloud backup services. These services are easy to set up and manage while being effective and efficient.
Easy Restoration of Data: Point in time restarts are available to the users with the help of versioning. They allow for the data to be restored readily at any time from any point.
Increased Security of Data: Data being transmitted from on-site to off-site locations is secured with the use of AES 256-bit encryption keys. The work done is handled over the users interface and over the users control panel. The unlock code and file manifest is only available to you the user.
Uploads in Multiple Parts: AWS and StoneFly allow easy handling of large objects too with multi parts uploads of data for cloud backup. All users are provided with services. It allows for the division of data into chunks which are uploaded in parallel threads which resolves the problem of slow internet addressing the problem of disconnection.