StoneFly Virtual SAN (vSAN)
The Most Powerful Software Defined Virtual SAN Solution
Fully integrated, cost-effective & secure virtual enterprise solution with support for hyper-converged infrastructure (HCI) optimized for ease-of-management & enhanced resource utilization.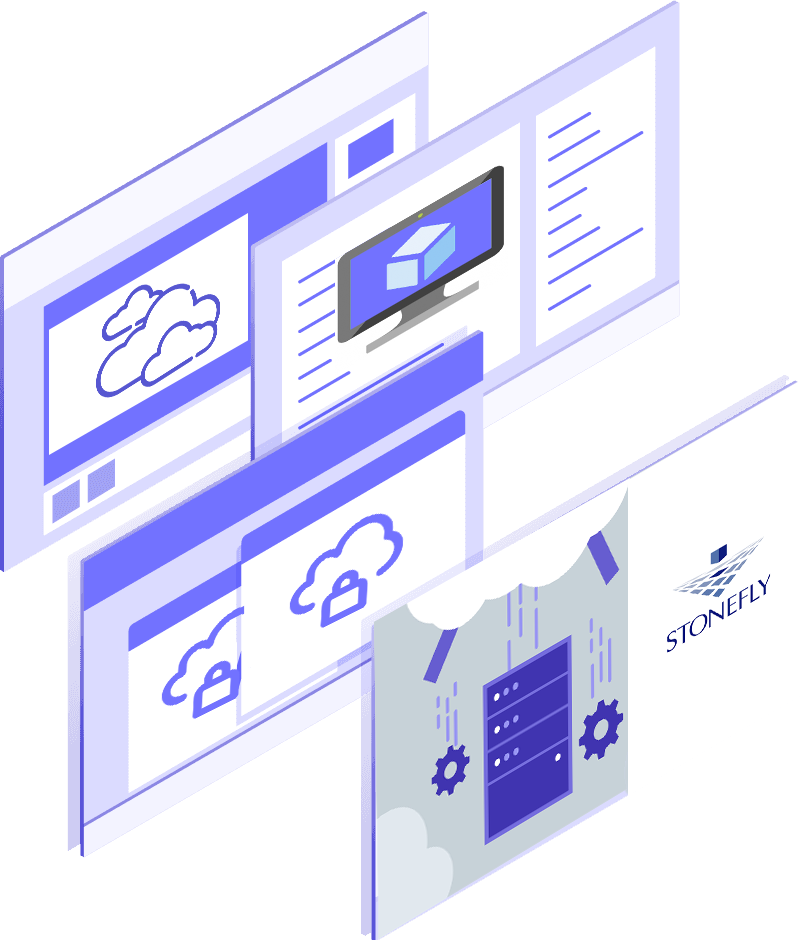 What is StoneFly Virtual SAN (vSAN)
StoneFly virtual SAN or vSAN solution is a storage hypervisor that virtualizes storage resources and enables users to effectively leverage storage capacities for virtual block mode storage.
WIth support for VMware, Hyper-V, KVM and Citrix (or XenServer) hypervisors, the vSAN solution recognizes iSCSI and Fibre Channel (FC) protocols making it compatible with most mainstream servers and purpose-built HCI appliances.
StoneFly vSAN solution is also the only virtual SAN in the market that supports multiple hypervisors and clouds like Azure, AWS, etc.
Benefits of StoneFly Virtual SAN Solution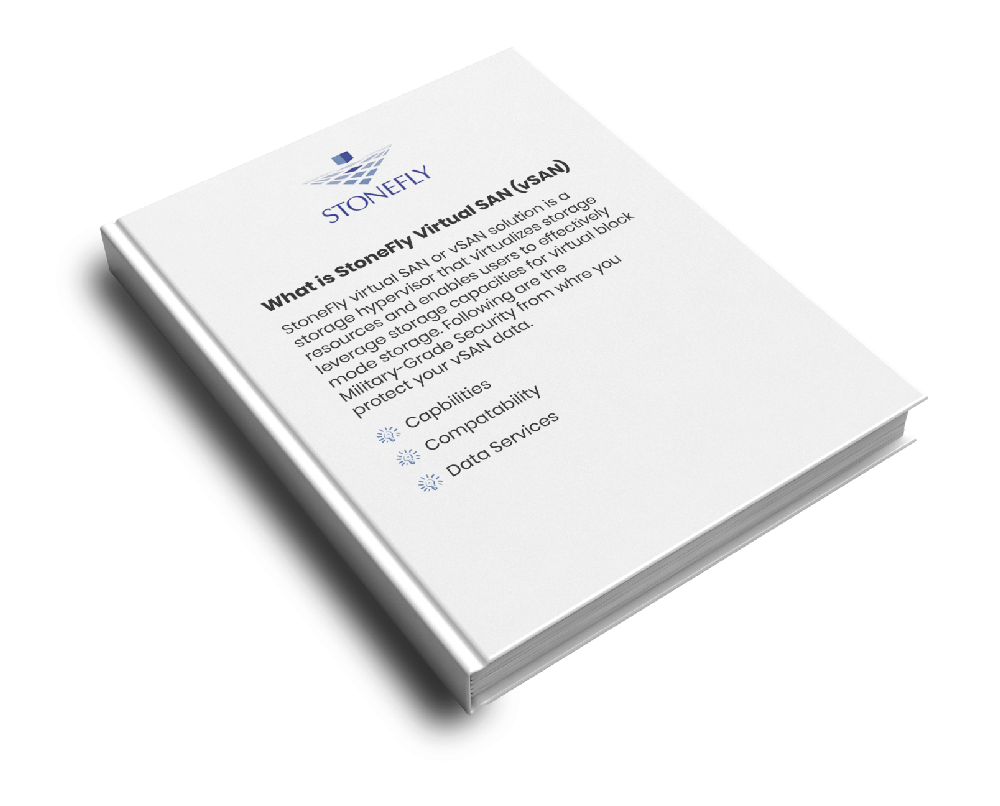 StoneFly Virtual SAN (vSAN) Product Brief
Explore the capabilities, compatibility, features and data services of our vSAN solution  
Top 5 Reasons to Use StoneFly Virtual SAN Solution
Ransomware-Proof DataStorage
Provision ransomware-proof immutable and air-gapped virtual data storage volumes using availble storage resources. Set policies to automatically isolate air-gapped volumes from the production network.
Data stored in immutable and air-gapped volumes cannot be edited, deleted, or overwritten. This protects your business-critical VMware VMs from ransomware attacks, human error, virus, and other malicious actors.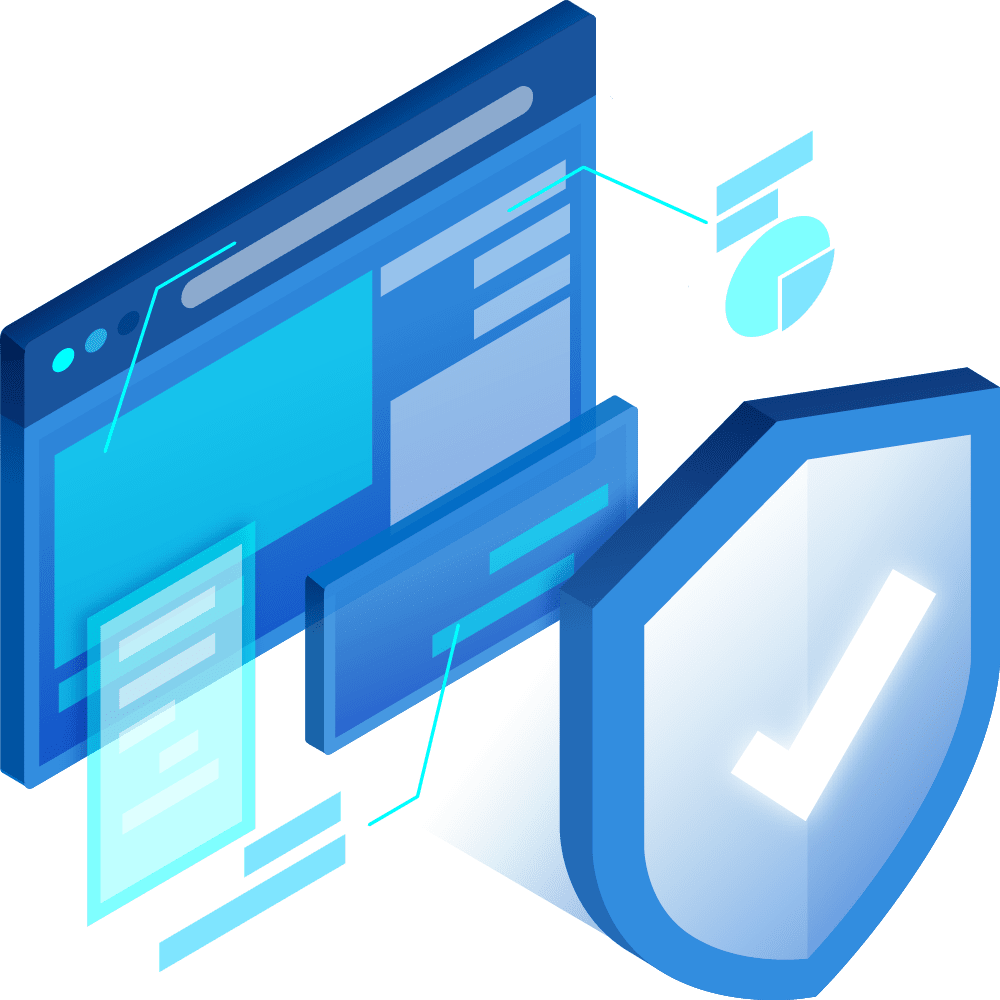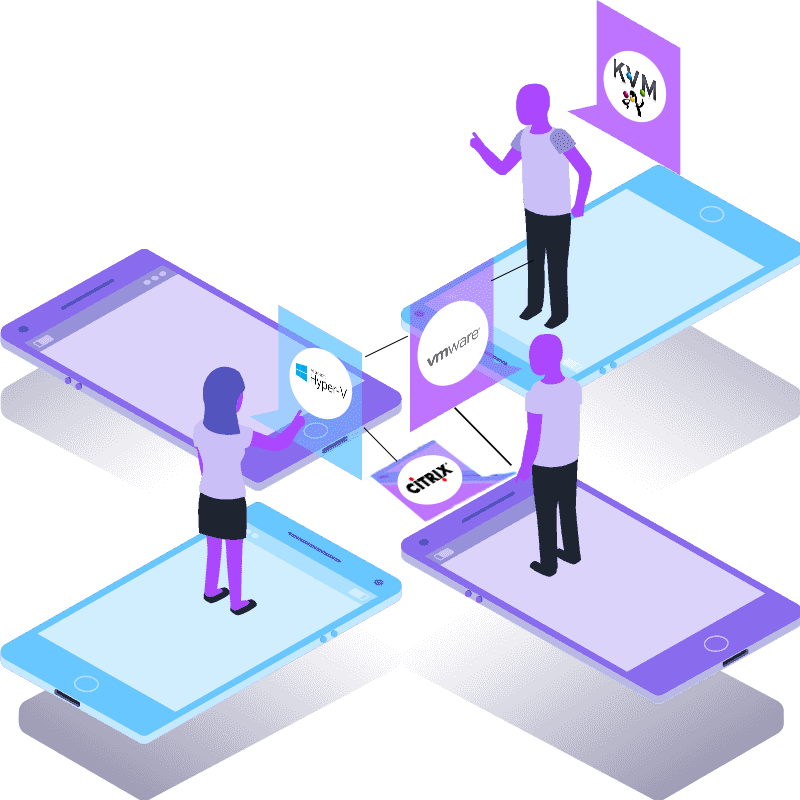 vSAN with Multi-Hypervisor Support
Compatibility is not an issue with our virtual SAN solution. That's because our vSAN can be deployed on VMware, Hyper-V, KVM and Citrix (or XenServer) hypervisors. This flexibility enables our customers to build their virtual block storage using the virtualization they're comfortable with.
The StoneFly virtual SAN solution also supports on-premises and cloud deployments with support for enterprise servers (Dell EMC, HPE, StoneFly HCI appliances) and Azure, AWS, StoneFly private cloud respectively.
Full Control Over Your Data & Virtual Storage
StoneFly virtual SAN solution uses a centralized management interface that offers real-time graphical performance reporting with useful insights about CPU usage, network usage, storage usage, and more. The simplified management and advanced reporting puts data owners in full control of their vSAN data.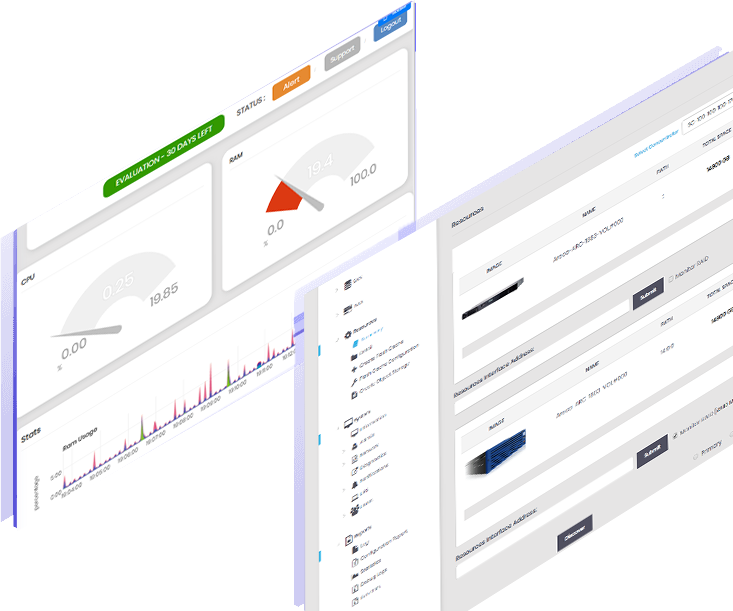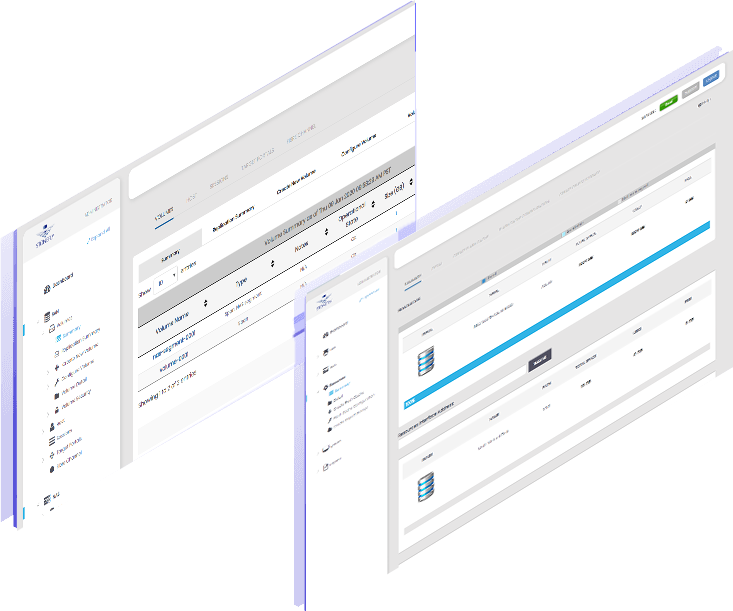 Fully Use Your Storage Capacities
With StoneFly's enterprise storage hypervisor, users can effectively virtualize and use all available storage resources even if they're on different hosts or different nodes in the cluster.
The ability to fully utilize available storage resources also reduces data center footprint. With our vSAN, users can use all unused storage space before having to purchase new hardware appliances and switches.
Our virtual SAN solutions supports all kinds of iSCSI and Fibre Channel (FC) infrastructures.
Get the performance and affordability of the cloud with StoneFly virtual SAN solution. The experience is the same as running your block mode workloads (relational databases, EHR, CRM, etc.) in the cloud but without latency, file size and bandwidth concerns.
With the virtual SAN solution, your IT infrastructure will need less hardware, less switches, and consequently less maintenance thereby greatly reducing the Total Cost of Ownership (TCO) and improving the Return on Investments (ROIs).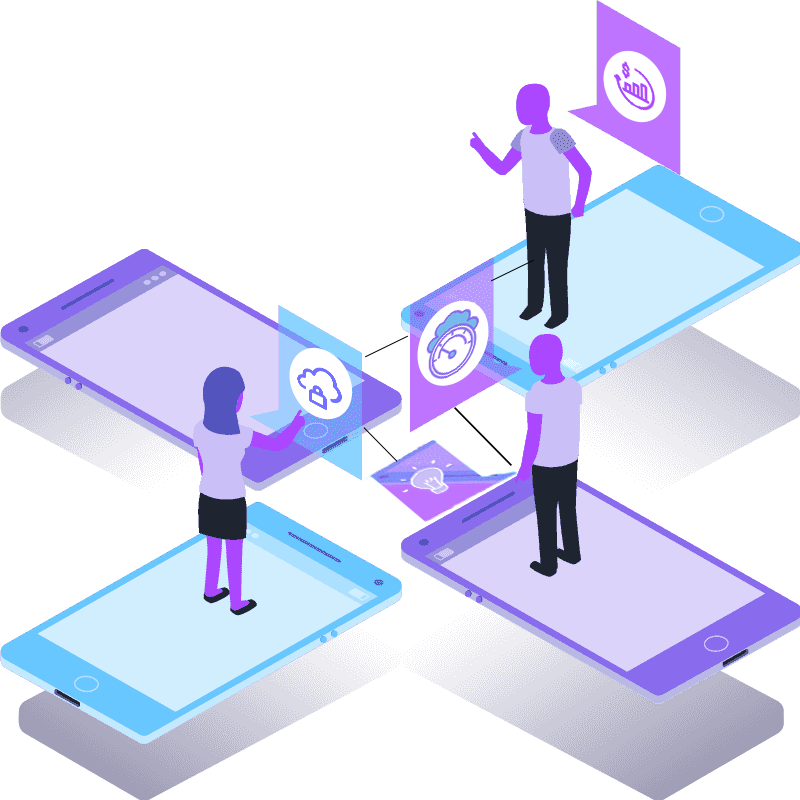 Top 4 Reasons to Use StoneFly Virtual SAN (vSAN) Solution
Learn more about why StoneFly vSAN solution is a good fit for your enterprise environment
Unique Virtual Storage Features of StoneFly vSAN

Start small and scale out to score hundreds of terabytes of mission-critical data

Configure hardware & software performance and cost-effective storage tiers and define policies to automatically transfer data between pre-defined block storage tiers

Deduplicate copies of data and reduce storage capacity consumption while enhancing storage efficiency and cost-effectiveness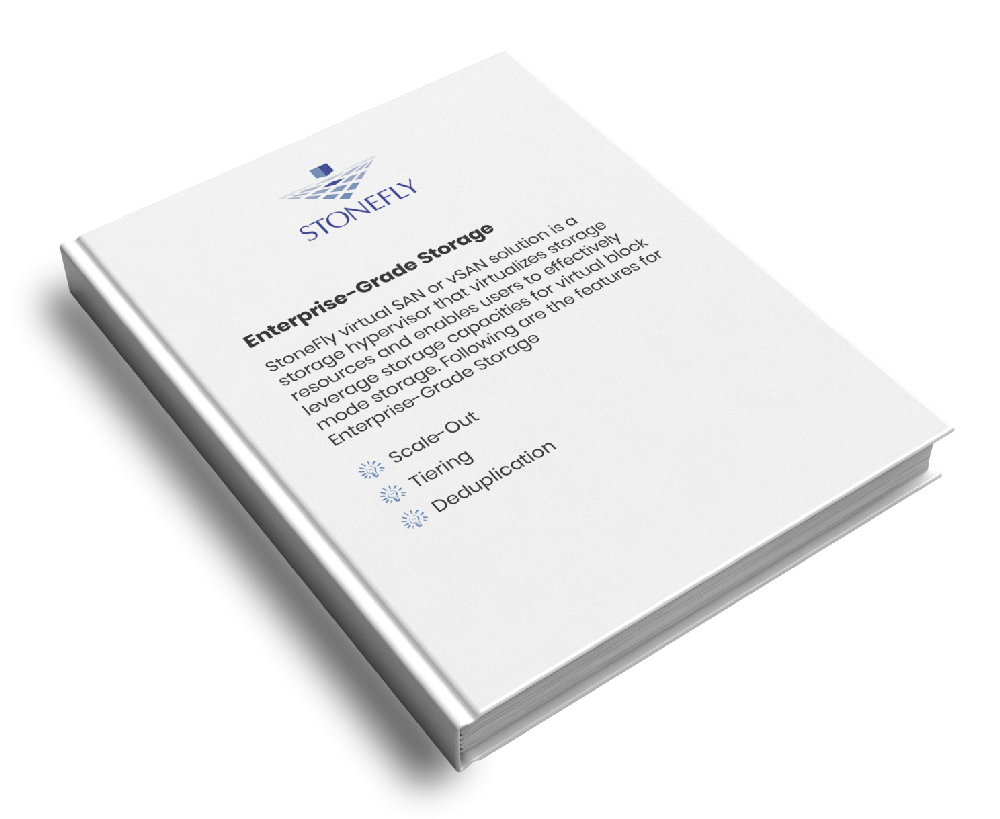 Enterprise-Grade Storage Features of StoneFly vSAN
Get the complete list of integrated and advanced features of StoneFly virtual SAN (vSAN) solution
Protect Your vSAN Data with Military-Grade Security

Built-in anti-ransomware, anti-virus and anti-malware for advanced & automated data protection

Leverage geo-replication, sync & async replication to ensure high availability

Secure business-critical data with WORM (Write-Once Read-Many) storage provisioning and immutable read-only snapshots
Ransomware-Proof vSAN Solution 
Explore the military-grade data security features of StoneFly virtual SAN (vSAN) solution that ensure data loss prevention, high availability, and business continuity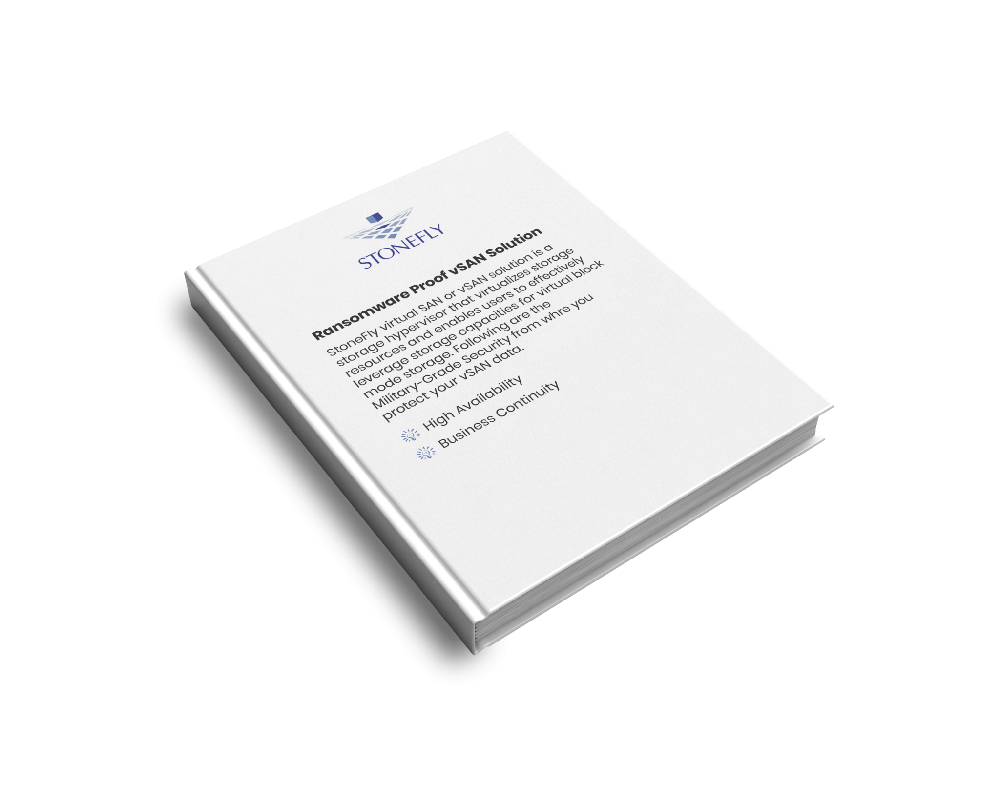 StoneFly vSAN Deployment Options
StoneFly virtual SAN (vSAN) solution is a software-defined hardware agnostic solution. That implies that it supports a variety of deployment options including: 
 On-Premises HCI Appliances – StoneFly vSAN can be deployed on HCI appliance clusters running VMware, Hyper-V, KVM and Citrix (formerly XenServer) hypervisors. 
Cloud / Serverless – The enterprise vSAN solution can also be deployed on Azure, AWS, other S3 compatible clouds and StoneFly private cloud for a completely serverless virtual block storage experience.

Modernize your bare-metal servers with state-of-the-art virtualization technology

Build your HCI solution your way with your choice of hypervisor and cloud

Let StoneFly take care of all of your needs with a pre-configured HCI appliance that delivers the plug and play experience
Learn how StoneFly customers turned their data management and block data storage challenges into an advantage with StoneFly vSAN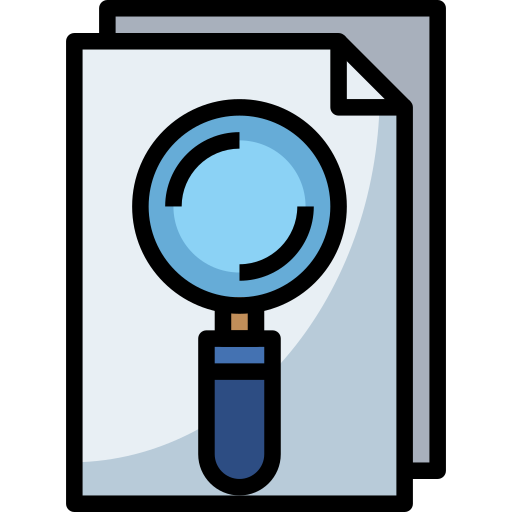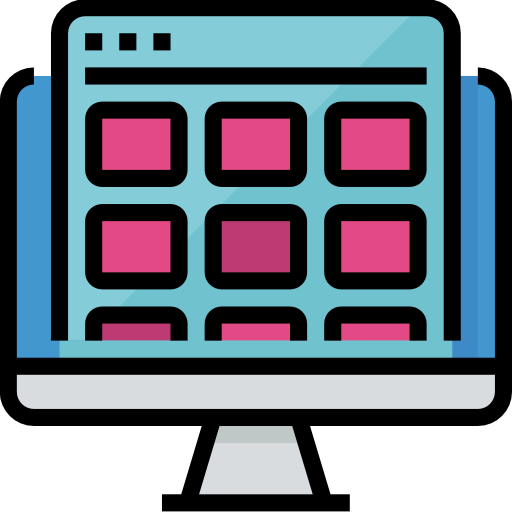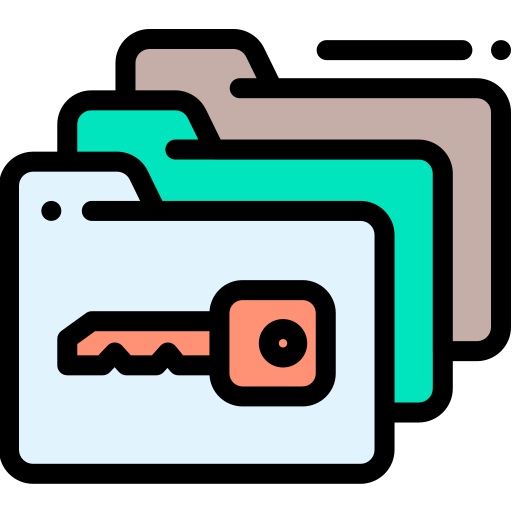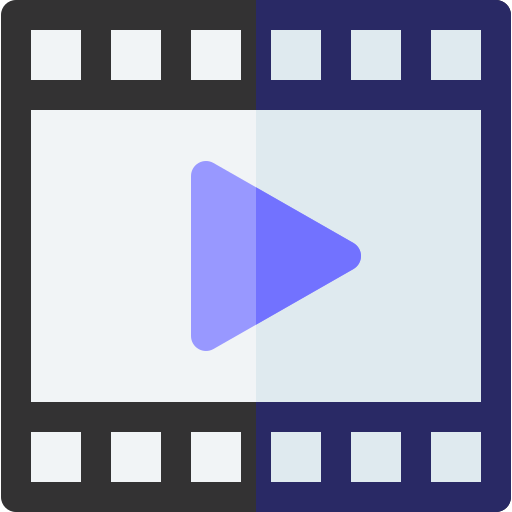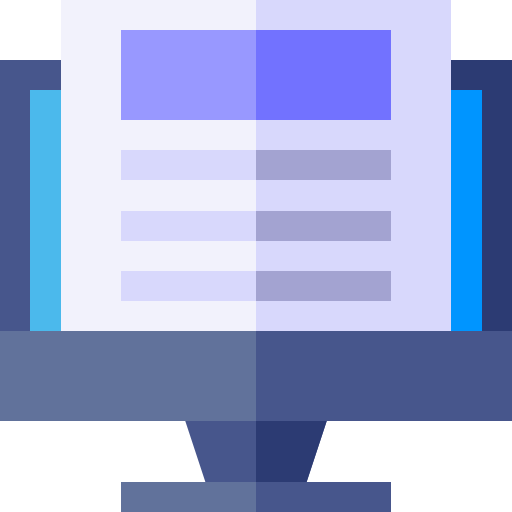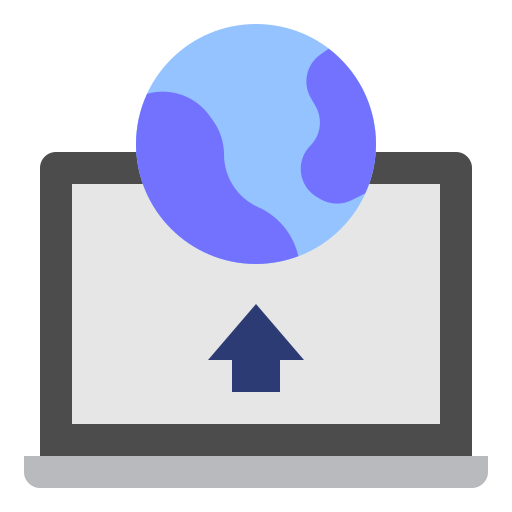 Frequently Asked Questions (FAQs)
What are the recommended hardware specifications for StoneFly vSAN?
CPU: 4 vCPUs
Hard Disk: 32GB
RAM: 8GB (Reserved)
Can I deploy StoneFly vSAN in the cloud?
StoneFly vSAN can be deployed in Azure, Amazon S3, any other S3 compatible cloud and StoneFly private cloud. 
Our vSAN solution also supports multi-cloud and hybrid cloud deployments. 
Which hypervisors does StoneFly vSAN support?
StoneFly vSAN solution supports VMware, Hyper-V, KVM and Citrix (formerly XenServer) hypervisors. 
Can I create mirrored vSAN clusters with StoneFly vSAN?
Yes, you can create mirrored vSAN clusters with built-in synchronous replication features that support multi-appliance & multi-site replication. 
StoneFly vSAN also supports asynchronous replication for long distance and offsite replication. For more details, contact StoneFly pre-sales engineers.