StoneFly DR365V HPE Backup & Replication Appliance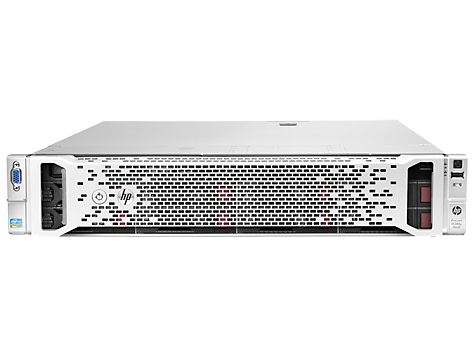 Fully optimized and purpose-built as a Veeam Backup and Disaster  Recovery Appliance.
HPE flexible slot battery backup module and supports HPE Power Discovery Services.
Supports industry-standard Intel® Xeon® E5-2600 v3 and E5-2600 v4 processors with up to 22 cores.
Up to 3TB of system memory, using HPE DDR4 SmartMemory.
Hot plug redundant quad-port network controller (HPE 1Gb 331i Ethernet adapter).
96% efficient 80-PLUS Titanium power supply.
Supports up to 144TB raw storage (Erasure Coding provides up to a 5 disk drive failure tolerance or select optional hardware RAID controller).
StoneFly integrated Enterprise StoneFusion Storage and Virtualization Controller with all features enabled.
12-Bay 2U Rackmount HPE base appliance.  Can be populated with Enterprise 12Gb SAS drives of your choice (2,4,6,8,10,12TB) or Enterprise SSD (Cache, Tiering).
High Performance PCI-E based 256GB NVMe Flash for optional Hypervisor and StoneFusion OS.

DR365 HPE is ACPI 2.0 band PCIe 3.0 Compliant.
Call us now at 510-265-1616
Includes all StoneFly Enterprise Data Service Licenses Enabled:
Triple Storage Repository Support – iSCSI, NAS, Object ( S3 or Blob)
Scale Up and  Scale Out NAS Repository Supports (CIFS/SMB/NFS)
NO Meta-Data Director – Enterprise Elastic Hash Architecture
iSCSI (IP SAN)
FC SAN Target 16/32G support
Dual Nodes Active-Active Cluster Failover Support
Support for Optimal SAS/Fibre Tape Support
Build-in Triple Protection against Ransomware and malware.
Build-in Storage Controller Authentication
Triple Secure Isolation Architecture Design – File, Access, Authorized Immutable Repository.
Delta-Based Snapshots
Volume Encryption-Hardware Enabled, Low Impact on Performance
Deduplication – Up to 138 times Reduction (typical 30-50 times)
Thin Provisioning
FlashCache – High IOPS Flash Storage Support
Tiering – Supporting HOT and COLD Storage (Policy-based)
Multi-Tiering Storage
Onboarding Bandwidth Accelerator for Cloud Seeding
Unlimited Host Connections
Cloud Connect to Azure Hot or Cool Blob / AWS-S3
Includes 1-Year Parts & Labor Warranty  – 24x7x365 Technical Support (Phone, Email, Chat, Remote), Optional Extensions up to 7-Years
The NVMe PCI-E Flash Storage which handles embedded integrated SAN, Veeam and SDN (Software-Defined Networking) plus all of the virtualization stacks.
Synchronous Replication
Asynchronous Replication – Delta Block Policy-based
Campus Mirroring (up to 3 nodes)
Call us now at 510-265-1616

or

Fill out the form below to get more details