Flash MIOPS Storage Appliance 2.5 Million IOPS per node
Enjoy Performance, Scalability, Redundancy, and Affordability with all flash products.
Your business can easily scale performance by adding flash or nodes whenever you need it. The Flash MIOPS promises your performance, agility, and high availability to help you in your data storage needs. To ensure complete control over Flash and multiple nodes, you can use smart GUI interface that allows you to enjoy complete visibility. With more usable bandwidth with each node as Block or a single namespace, Flash Millions IOPS is what your business needs.
No more Random workload – just Linear write workload.
Flash MIOPS Storage – an ultimate IOPs Monster
StoneFly's Unified Scale Out Flash Storage Appliances deliver incredible performance, scalability and redundancy. Flash MIOPS is a low-cost, all-Flash Storage appliances and compute nodes which incorporate the high performance Flash specific operating system, available in usable sizes from 1.5TB to 80 TB per node.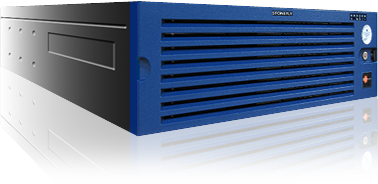 INTERESTED? CLICK HERE TO GET IN TOUCH WITH US TODAY.
What is Scale out Flash Storage?
Distributed file system that can scale to several petabytes all while handling thousands of clients. It functions as a distributed data overlay, polling together Storage building blocks over TCP/IP, aggregating disk resources and managing data in a single global namespace. The unified platform handles blocks, files, objects and big data.
Key advantages of using StoneFly USO for OpenStack shared Storage and remote iSCSI boot:
Cost-effective alternative to using local Storage.
Increased reliability since all StoneFly Scale Out NAS nodes feature hardware RAID, redundant hot-swappable power supply modules, and you do not lose access to your data if a compute node goes down (in OpenStack environments running multiple compute nodes).
Reduces CapEx and OpEx since OpenStack nodes no longer need dedicated physical OS drives when using StoneFly remote iSCSI boot. Node reliability and availability increases since they are no longer at risk of disk failure.
Remote iSCSI boot allows OpenStack nodes to enjoy the built-in benefits of StoneFly iSCSI including snapshots and mirroring. Optional StoneFly iSCSI features such as data deduplication, encryption, asynchronous replication, and more provide for an even more feature-rich solution for diskless OpenStack nodes.
Makes it possible to share Storage for other purposes beyond OpenStack (NAS or iSCSI Storage for regular physical and virtual servers in your datacenter).
Ability to scale/expand and increase the performance of a particular volume since you are not limited by the number of disks in a single physical machine.
Management and recovery of compute nodes running Nova is much easier because you do not have to maintain their state. Since Storage is not tied to another node, compute nodes can just be restarted as a new instance.

Leverage our storage solutions for your business.
Start today:
StoneFly StoneFusion 8.0 Advanced Features Package
StoneFly Snapshot Services with 2520 Delta-Based Snapshots per Subsystem
Mountable Read-Write Snapshot Volumes
Snapshot Schedule Utility, Command Line Interface Utility
Scale Out NAS using a Single Name Space to Scale Capacity and Performance
StoneFly Real-Time Synchronous Mirroring of iSCSI Volumes and Nodes (Campus Mirroring)
Multi-Site/Multi-Appliance Replication and Unified Central Management System
Thin Provisioning with Space Reclamation
Tiered Storage Architecture with Hardware and Software Support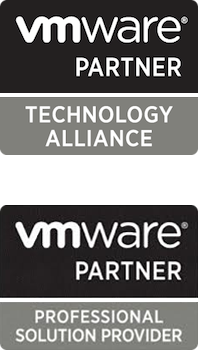 Available Software Upgrade Options
Asynchronous Replication (One-to-Many & Many-to-One)
Hardware-Enabled Block Level AES 256 Volume Encryption
Fibre Channel SAN Target (License Bundled with Choice of 4Gb/8Gb/16Gb HBAs)
Optimized Block Level Parallel Data Deduplication with High-Performance Index Engine
VSS Support
USO Series Hardware Features
Single or Dual Hexa-Core Storage Virtualization Engines
16GB, 32GB or 64GB Data Packet and Command Queuing Cache for SSPP®
RAID 0, 1, 3, 5, 6, 10, 30, 50 and 60 with RAID Cache Battery Backup
12Gb SAS Technology
8 to 36 Hot-Swappable 6Gb or 12Gb Disk Drives per Chassis
Choice of SATA, SAS, SSD or Tiered Storage
Scale Capacity with up to 10 Expansion Units per Node (12-Bay & Larger)
Supports 1Gb Copper, 10Gb RJ-45/CX4 Copper, SFP+, SR/LR Optical
One Gigabit Management Port
Redundant 80-PLUS® Certified Hot-Swappable Power Supplies
Dynamic Storage Expansion
Operating Temperature: 10° to 35°C (50°F to 95°F)
Relative Humidity: 8 to 90%, Non-Condensing
The award-winning StoneFusion® Network Storage Platform (NSP), StoneFly's patented storage networking operating system architecture, brings in block level storage intelligence to the IP network core. Featuring iSCSI, Fibre Channel and Scale Out NAS technologies, StoneFly delivers all the benefits of enterprise managed SANs.