Enterprise-grade OpenStack with Scaleable
Stonefly Storage and integrated Software Defined Networking Delivering Highly Secure, Scaleable, Configurable and Open
Why Stonefly  OpenStack  Private Cloud?
Gartner says 95% of enterprise IT teams struggle (or fail) when implementing private clouds due to technical complexity, inability to drive organizational change or technology that just doesn't stand up to the demands of the enterprise.
StoneFly builds, deploys and offers open source-as-a-service model makes it easy to run hybrid clouds across any infrastructure, using leading open source cloud frameworks. StoneFly offers the most advanced and optimized hardware, installation, deployment, Consulting, managed service. We deliver OpenStack and Kubernetes as SaaS Managed solutions that offer instant time to value, require zero maintenance and easily integrate with all of your infrastructures.
The Most Experience Engineers to build, Deploy or manage an OpenStack
Provider of
Secure Private Cloud

to the Federal Government
Custom Builds
We build and test to your Specification. We provide you with the best practice.
Expert Support
Focused to deliver the best support from sales support , deployment and complete delivery
Reduce IT cost, Increase Flexibility
No more silos, Deploy VM and container with choice of private or public cloud.
Fully Integrated with SaaS-managed as option
Reduce the total cost of ownership by deploying fully integrated SaaS-managed Cloud.
Support
On-site, Remote, 24X7 and up to 8 years support
Run anywhere any hardware.
Your Hardware or our optimized application specific hardware. Your choice. We can help anyway it works for you.
Within your Buget
We work with you to provide all the available options and stay within your budget. try us.
.Gov and, .Mil
We have been working with government agency for last 16 years and delivering number of projects. FedRAMP, FISMA and DIACAP/RMF

Request a call back from our experts today.
OpenStack 12GS-Class Scale out Node
Easy-to-use, OpenStack  12GS-Class Integrated Compute, Storage, Network node is part of product family which offers a cost-effective solution serving small. Medium, large Enterprises as primary or secondary, main datacenter, remote sites, branch offices. Powerfull 12 to 36 Bay Storage and up to 36 core Processors capable of parallel execution and from 32GB to 1.5TB memory, redundant components.
Plus – Cloud Connect to Microsoft Public cloud, Stonefly Cloud, or any Private or public cloud for replication and Disaster recovery.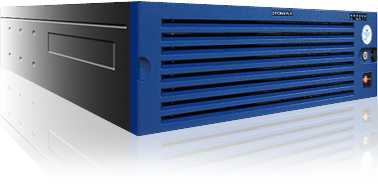 12GS-Class Series Hardware Features
16 to 38 Cores dual socket CPU
16GB, 32GB or 64GB ..(up to 1.5 TB cache) Data Packet and Command Queuing Cache for SSPP®
12Gb with 4 Parallel connection for total of 48Gb/sec SAS Technology
12 to 36 Hot-Swappable 12Gb Disk Drives per Chassis
Choice of SSD or Tiered Storage
Scale Capacity with up to 10
expansion Units per Node (12-Bay & Larger)
Supports 1Gb Copper, 10Gb RJ-45/CX4 Copper, SFP+, SR/LR Optical
One Gigabit Management Port
Redundant 80-PLUS® Certified Hot-Swappable Power Supplies
Dynamic Storage Expansion
Operating Temperature: 10° to 35°C (50°F to 95°F)
Relative Humidity: 8 to 90%, Non-Condensing